How Hallmark's Tyler Hynes Keeps Is Simple When It Comes To Style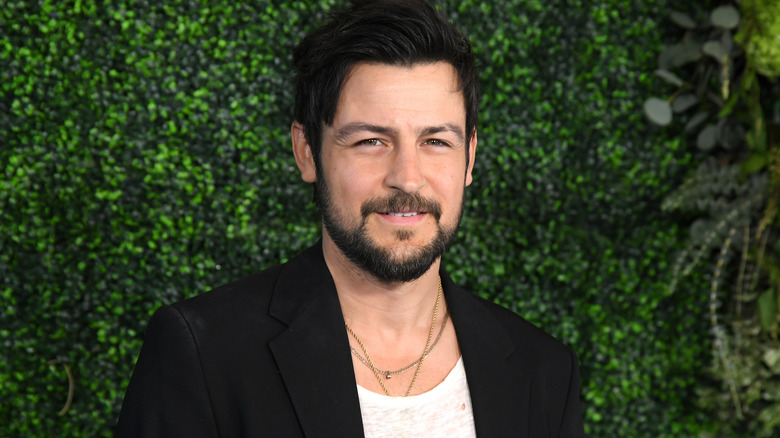 Michael Tullberg/Getty Images
In just a few short years, Tyler Hynes has already become a Hallmark veteran. The actor is a fan favorite in whatever project he appears in on the network, and there are quite a few. Hynes starred in his first Hallmark movie, "Falling For You," in 2018 and has since appeared in 14 other films on the channel, at the time of writing, with more almost certainly on the way. The Toronto native is also a director, a producer, and a writer who's worked on music videos as well as short films. 
Hynes has a simple signature look and can usually be seen wearing casual outfits, as he doesn't consider himself to be particularly stylish. In order to avoid looking like the same guy over and over again in his movies, the star likes to experiment with different hairstyles off-screen, though the same can't also be said of his clothes. 
Despite Hynes' capsule wardrobe, he does like to pick up a trick or two from the stylists on set, including the odd clothing piece. Surprisingly, even though the Hallmark star has frequently been labeled a hunk online, Hynes doesn't feel cool enough to pull off some of his characters' fashion choices in real life.
Hynes isn't as stylish as some of his most beloved characters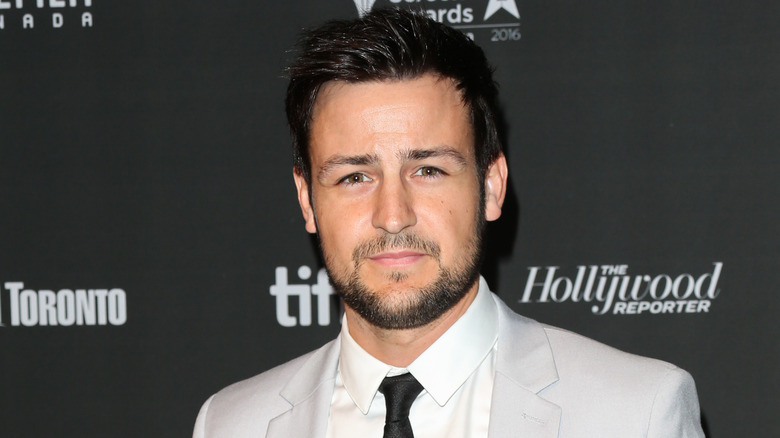 Paul Archuleta/Getty Images
Tyler Hynes might be a Hallmark heartthrob, but he is an ordinary dude when it comes to personal style. When out and about, the actor typically wears the same thing as he divulged in a conversation with TV Fanatic. "I have multiple versions of the same pair of pants that I've cut to fit my length of leg, and I keep things simple. I don't purchase clothes ever," Hynes shrugged. 
However, the "Three Wise Men and a Baby" star often gets to keep memorabilia after a project is done. And, when it comes to clothes, the people he plays tend to have more style than Hynes does in real life. When Hallmark's "A Picture of Her" wrapped up filming, in which Hynes stars alongside Rhiannon Fish, the headliner took home a leather jacket his character, the charismatic Jake, wore throughout the movie. 
Still, he hasn't dared to rock it at home just yet. "[I] do not have the confidence or charisma to pull [the jacket] off in real life. It'll stay in the closet for now," the shy star revealed.
He likes to change his hair to keep things interesting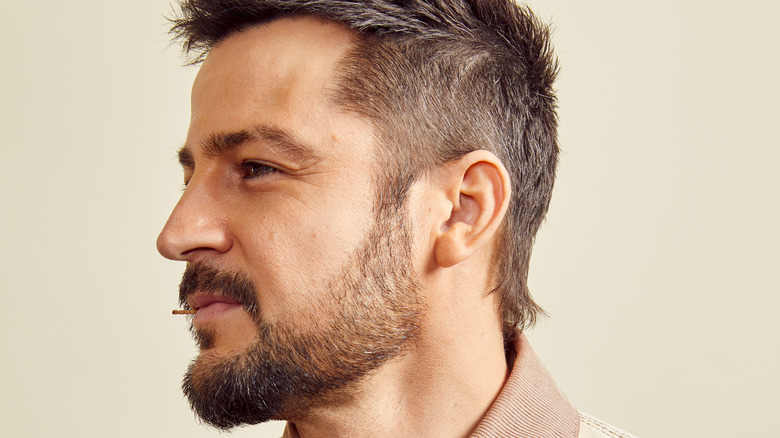 Emily Assiran/Getty Images
While he keeps it simple in terms of fashion, Tyler Hynes is aware that, as an actor, he needs to switch up his look to keep things interesting not only for his fans but for himself as well. In an interview with "Remark the Show," when discussing Hallmark's "Always Amore," Hynes shared that he was the one behind the decision to style his hair in an apparent bowl cut. 
"In an effort to keep these [movies] somewhat interesting and entertain myself even, you try to create different experiences, however that may show itself," he explained. As Hynes usually rocks a more modern hairdo, his character's line of fringe in the romantic flick is very out there for the actor. It wasn't the first time he changed his locks for a role, though. 
Some may remember Hynes sporting longer hair in Hallmark's "Flip That Romance." The fan favorite took to Twitter to confirm he spent six months growing his hair out for the role amid speculation he wore a wig. Even though we may not see him change his style anytime soon, Hynes' hairstyle might be due for another makeover in the near future.