Days Of Our Lives Brings Back Zack Tinker For Victor's Final Farewell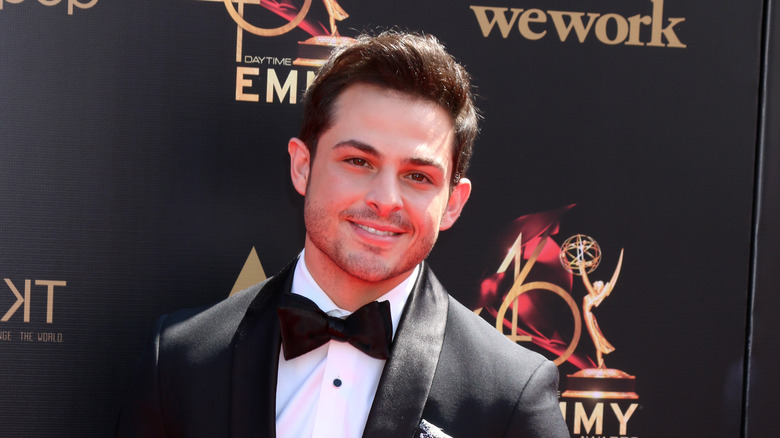 Kathy Hutchins/Shutterstock
Zack Tinker first arrived in the world of daytime television on "The Young and the Restless" in the role of Fenmore Baldwin. From 2018 to 2020, Tinker made sporadic appearances as Fenmore, earning a Daytime Emmy nomination in 2019. He made a surprise appearance on "Y&R" earlier this year to help commemorate the 40th anniversary of Lauren Fenmore (Tracey Bregman). After Tinker's initial exit from the CBS sudser, he joined the cast of Peacock's "Days Of Our Lives" spin-off series, "Beyond Salem." 
For "Beyond Salem," Tinker stepped into the preexisting role of Sonny Kiriakis, a role previously occupied by Freddie Smith. Throughout Smith's tenure on the series, it was something of an LGTBQIA+ renaissance featuring several characters in the community, including Sonny. After joining the cast of "Beyond Salem," Tinker eventually crossed over into the parent series, "DOOL." He began making appearances in Salem in 2022, with his latest visit coming in early 2023. Sadly, a family tragedy is bringing Sonny back to town, as the series is set to pay homage to a fallen star. 
After the heartbreaking death of John Aniston (Victor Kiriakis), the show is finally set to air a memorial episode for the long-running cast member. After a nearly four-decade run on the NBC/Peacock daytime drama, it's time for his friend and family, such as grandnephew Sonny to celebrate his life after being killed in a plane crash. 
Zack Tinker will make a one-off appearance later this month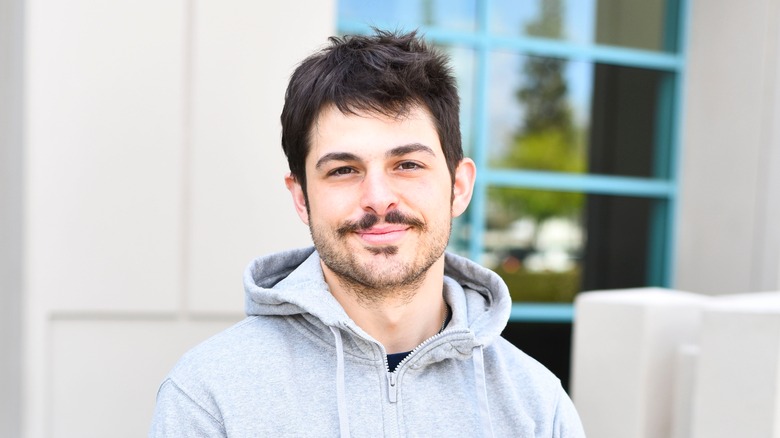 Michael Mattes/Shutterstock
According to Soap Opera News, Zack Tinker will be pivoting from his CBS series "Fire Country," making a stop in Salem for Victor Kiriakas' memorial. The episode will air on August 28, and it will feature not only Tinker's character, Sonny Kiriakas, but also other grieving members of the Kiriakas family. Given Victor's longevity on the series, a stint lasting over 37 years, his death will be felt by many on the canvas. 
Several fans flocked to social media regarding the news of Tinker making a comeback, and the overall consensus is overwhelmingly positive. It's evident based on fan reaction that Tinker is missed in Salem. One viewer tweeted, "Yay Sonny's back! It would have been wrong if he didn't come back for this!" Another fan echoed that sentiment, tweeting, "Oh thank god. I was worried there was going to be a lame excuse for Sonny not coming back for Victor's memorial."
While it's sometimes a difficult task to please everyone, the reaction to Sonny's return, even for one episode is garnering continual fan praise. For one loyal viewer, Sonny showing up for the event was on their wish list. They said, "Sonny was on my must have list for Victor's memorial. I'm happy about this." On August 16, Victor's character will be formally killed off once his family receives the news, inititating the countdown clock to the memorial that will feature Tinker's grand return to the series.