What Happened To The Cast Of Guiding Light?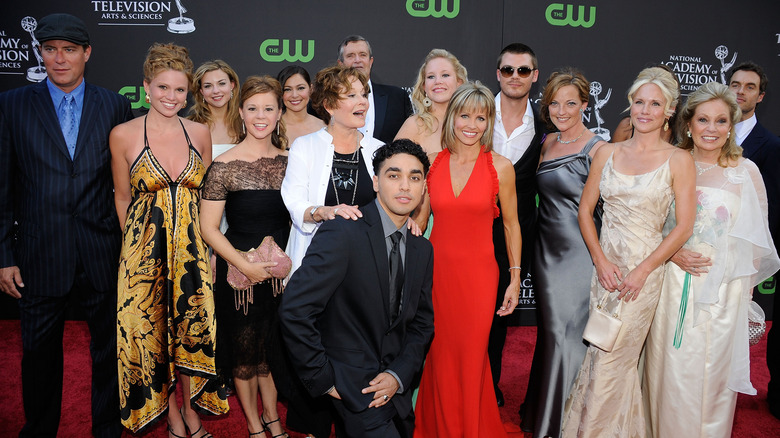 Frazer Harrison/Getty Images
In September 2009, "Guiding Light" was extinguished after spending 57 years on CBS. As The New York Times reported at the time, the daytime soap's viewership wasn't what it once was. "It was not an easy decision to make, but we talked it over with our partners at Procter & Gamble, and we agreed it was time," CBS president Nancy Tellem explained in the network's statement. It was the end of an era, to say the least: After "Guiding Light" concluded, "As the World Turns," "All My Children," and "One Life to Live" followed suit.
While "Guiding Light" has been off the air for more than a decade, that doesn't mean that fans of the show aren't eager to see what happened to the actors who brought some of the most infamous characters to life. From those who went on to other soap roles to those who found success outside of the soap opera world to those who have stepped away from their acting careers entirely, here's what the cast of "Guiding Light" has been up to over the years.
Grant Aleksander received a college degree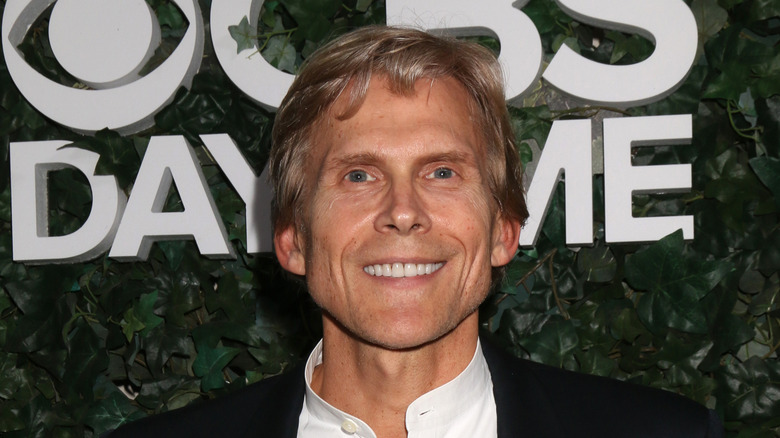 Joe Seer/Shutterstock
After portraying Phillip Spaulding on 518 episodes of "Guiding Light," Grant Aleksander stepped away from a career as an actor for a while. In 2014, he returned to the small screen in the series "Tainted Dreams," appearing in a total of 12 episodes. A few years before he began his stint on "Tainted Dreams," he returned to Washington and Lee University to wrap up the degree he'd started over three decades prior. He graduated in 2012. As he said to WDBJ (via We Love Soaps), "I always planned to get back and finish."
Aleksander spends his time in New Jersey, where he lives with his wife, Sherry Ramsey. He is also an animal rights advocate and has worked with PETA on a PSA warning people not to leave their animals inside cars when it's hot out.
Kevin Bacon became a movie star and married a fellow actor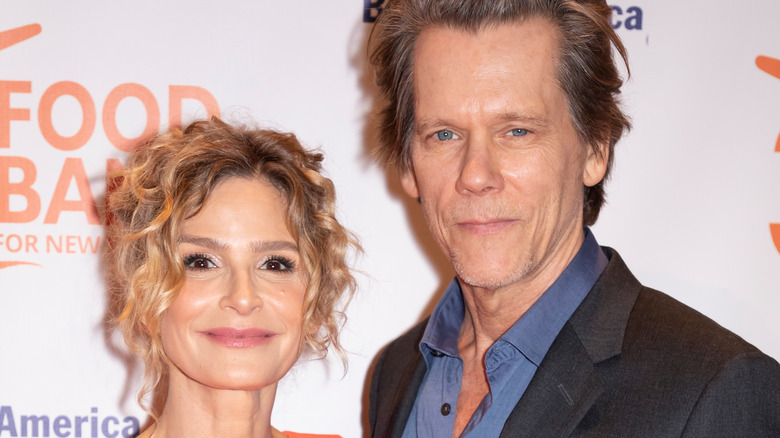 Sam Aronov/Shutterstock
Kevin Bacon has made a name for himself in Hollywood since the 1980s, but before his big break as Ren in "Footloose" catapulted him into stardom, he appeared in 11 episodes of "Guiding Light" as Tim Werner. He left the series in 1981.
Following his breakthrough, he went on to several other big projects, including roles in "JFK," "A Few Good Men," "Apollo 13," "Mystic River," "Frost/Nixon," "X-Men: First Class," "Crazy, Stupid Love," "R.I.P.D." and "Patriots Day." He also starred as Ryan Hardy on the FOX series "The Following" for three seasons.
Bacon married fellow actor Kyra Sedgwick in 1988, and the pair share a son, Travis, in 1989 and a daughter, Sosie, in 1992. Both kids have pursued careers in show business, with Travis serving as the frontman of the band CONTRACULT Collective. Meanwhile, Sosie is an actor whose filmography includes "13 Reasons Why" and "Smile."
Crystal Chappell became a multi-hyphenate actor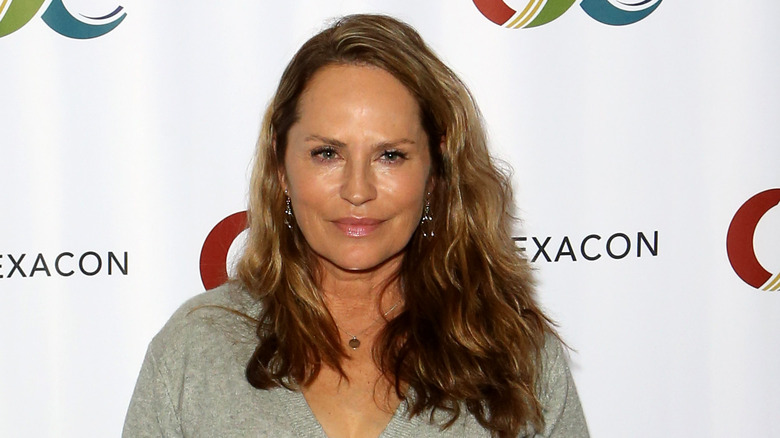 Gabe Ginsberg/Getty Images
Veteran soap actor Crystal Chappell starred as Olivia Spencer for 394 episodes of "Guiding Light" and ended her character arc on the show in 2009. That same year, she returned to "Days of Our Lives" — her original run on the series took place from 1990 to 1993 — and reprised the role of Dr. Carly Manning for a couple of years. After that, she headed to "The Bold and the Beautiful," where she played Danielle Spencer for 18 episodes. Other post "Guiding Light" roles include Jane on "The Inn" and Gina Brogno on "Venice the Series."
However, Chappell has also gone on to serve in several behind-the-scenes roles. She served as a writer, creator, and executive producer on "The Grove" and "Venice: The Series" and an EP on "Beacon Hill." She also worked as a line producer and now serves as the CEO of Open Book Productions.
Daniel Cosgrove showed off his dark side in future roles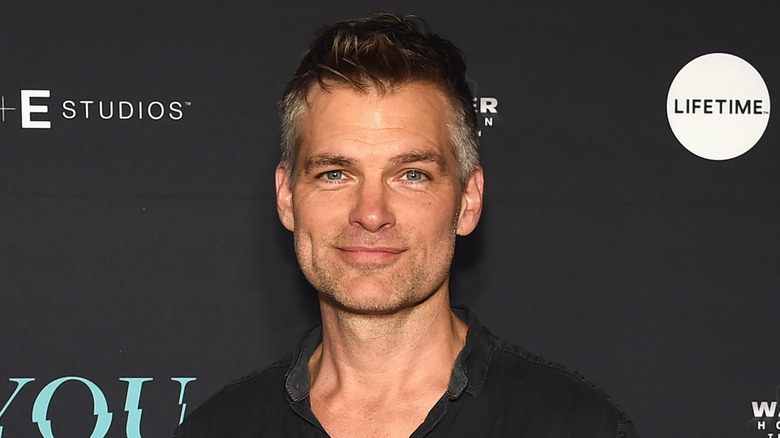 Jamie Mccarthy/Getty Images
After becoming well-known as Matt Durning on "Beverly Hills, 90210," Daniel Cosgrove went on to join "Guiding Light" in 2002, where he starred in 275 episodes as Bill Lewis III. He has stayed active in Hollywood since then with several other soap jobs, including prominent turns as Chris Hughes in "As the World Turns" and Scott Chandler in "All My Children."
However, more recent roles allowed Cosgrove to show off his darker side as an actor. He starred as Ron on Netflix's "You," an abusive husband and stepfather, and he notably portrayed Aiden Jennings on "Days of Our Lives," where his character attempted to kill Hope Brady after marrying her. He later returned to the series after being presumed dead and attempted to blackmail her as well.
Outside of his roles on television, Cosgrove has been married to his wife Marie since 1997. They share four children. 
Frank Dicopoulos mainly stepped out of the spotlight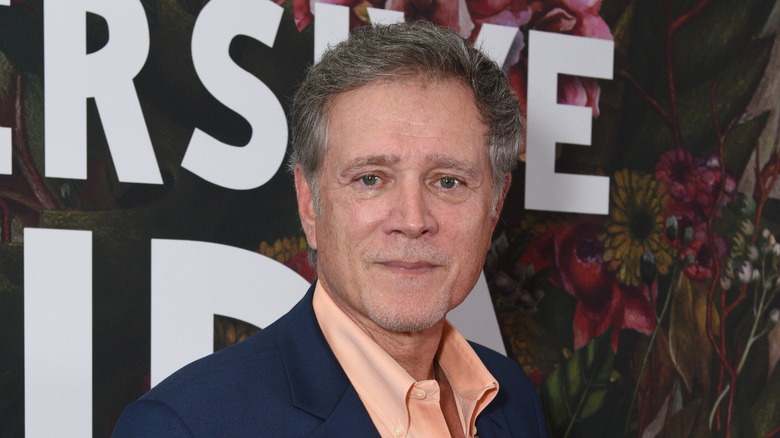 Vivien Killilea/Getty Images
Following the end of "Guiding Light," Frank Dicopoulos, who portrayed Frank Cooper Jr. for 538 episodes, pulled back on his acting career. Since 2009, he has appeared in the 2016 film "Chuck" and starred as Andrew Rutledge for 31 episodes of the podcast series "Forever and a Day." Besides those projects, he has not appeared in films or on television. However, he has stayed in touch with some of his former cast members.
He told Soap Opera News in 2022 that he and his wife moved from New Jersey to California in recent years because he was determined to get back into what he loved. "The driving force for me personally was I felt like I was dying in New Jersey. It's a very dramatic word, but I felt like I just wasn't motivated," he said. "It's tough, but I'll get there. I don't quit. ... I've always felt a calling, and I'm trying to find it, and it will happen."
Frank Grillo divorced his co-star and starred in Marvel films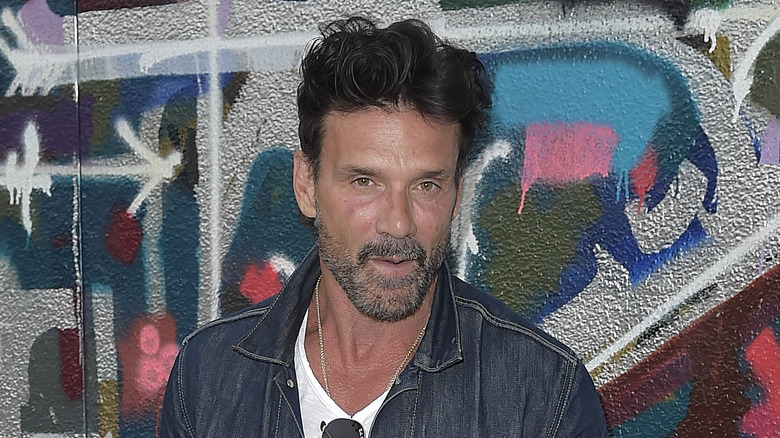 Zerojack/star Max/Getty Images
Frank Grillo starred as Hart Jessup on "Guiding Light" for 110 episodes, leaving the show in 1999. In 2000, he married co-star Wendy Moniz, who portrayed Dinah Marler. The two welcomed a child in 2004, and another in 2008. Grillo also shares a child with his first wife, Kathy. In 2020, Moniz and Grillo announced in a statement to People that they would be ending their marriage.  
On the professional side of things, Grillo has found himself a busy man, landing many acting roles over the years. He has appeared in "For the People," "Blind Justice," "Prison Break," "The Gates," "The Purge: Election Year," "Kingdom," and "Hitman's Wife's Bodyguard."
However, Grillo's biggest role to date has been Brock Rumlow in the Marvel Cinematic Universe, who he portrayed in "Captain America: The Winter Soldier," "Captain America: Civil War," and "Avengers: Endgame."
Nia Long's acting career and personal life keep her busy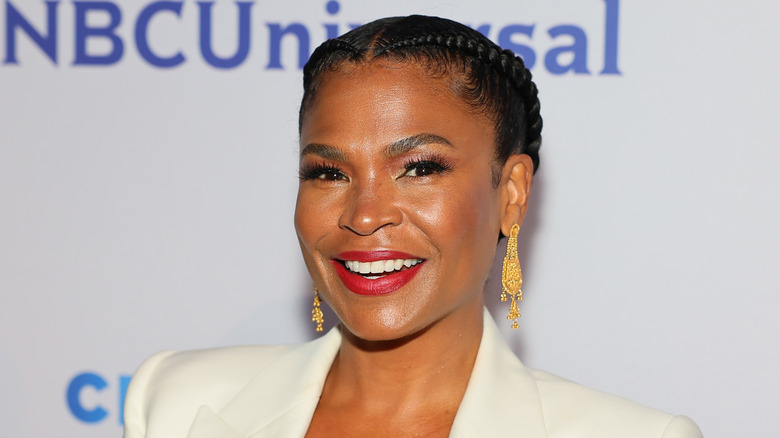 Theo Wargo/Getty Images
Nia Long had a small role on "Guiding Light," starring as Kat Speakes for 17 episodes and leaving the show in 1993. However, that small role helped open the door to bigger opportunities, and she went on to have an impressive television and film career. Some of her credits include Lisa Wilkes on "The Fresh Prince of Bel-Air," Sasha Monroe on "Third Watch," Roberta Tubbs on "The Cleveland Show," Giuliana on "Empire," and Shay Mosley on "NCIS: Los Angeles." She also starred as Sherry Pearce in "Big Momma's House" and "Big Momma's House 2," as well as Jordan Armstrong in "The Best Man," "The Best Man Holiday," and "The Best Man: The Final Chapters."
In 2022, Long's impressive career became overshadowed by scandal after her then-fiancé, former Boston Celtics head coach Ime Udoka, was found to have had an affair with a female subordinate and was suspended. The couple, who share a son, later announced they were ending their 13-year relationship. "The situation is unfortunate and painful, but Nia is focusing on her children and rebuilding her life," a source told People.
Robert Newman remained active with his acting career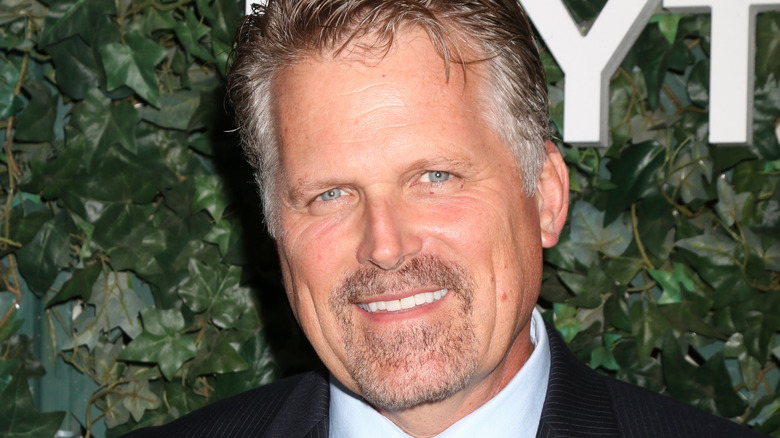 Kathy Hutchins/Shutterstock
Robert Newman portrayed one of the more iconic characters on "Guiding Light," giving life to Joshua Lewis for 830 episodes through 2009. However, when the show came to an end, he managed to stay busy and has consistently found work in the years since.
His biggest and most prominent roles include Richard on "Venice the Series," Roger Sikorski in "Inventing Anna," and Ashland Locke on "The Young the Restless." He has also been featured in a handful of hit series like "Law & Order: Special Victims Unit," "Criminal Minds," "Homeland," "NCIS," "Chicago Fire," and "House of Cards." He's also dabbled in the video game world, lending his voice to 2018's "Red Dead Redemption II."
Outside of acting, Newman has been married to fellow actor Britt Helfer since 1986. They have two children together.
Hayden Panettiere faced personal struggles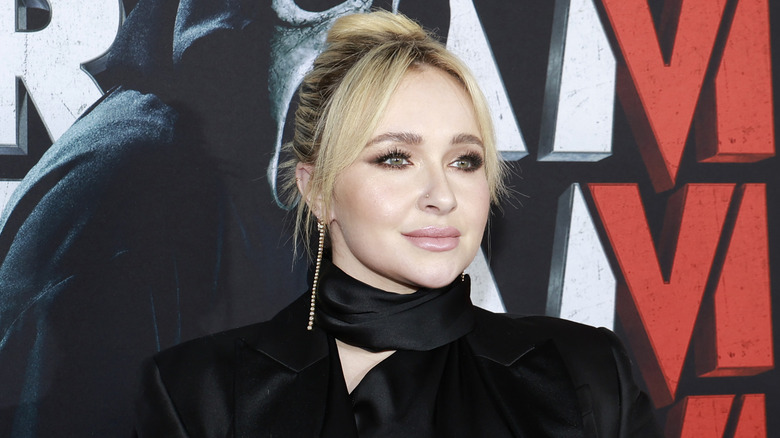 Jason Mendez/Getty Images
One of the most well-known names to graduate from "Guiding Light" is Hayden Panettiere, who portrayed Lizzie Spaulding for 44 episodes. After leaving the show in 2000, her career took off, leading to two of her most well-known roles to date — Claire Bennet in "Heroes" and Juliette Barnes in "Nashville." She went on to have several film roles as well, notably portraying Britney in "Bring it On: All or Nothing," and Kirby Reed in "Scream 4" and "Scream VI."
On the personal life side of things, Panettiere's endured a lot of turmoil. After getting engaged to Wladimir Klitschko, she gave birth to their daughter, Kaya, in 2014. She went on to struggle with postpartum depression and an addiction. Following her split from Klitschko in 2018, she also surrendered custody of her daughter. Her next relationship, with Brian Hickerson, was marked by domestic violence and addiction. In an April 2023 New York Times profile, Panettiere hinted that they reconciled after getting sober. 
If you or anyone you know needs help with addiction issues, help is available. Visit the Substance Abuse and Mental Health Services Administration website or contact SAMHSA's National Helpline at 1-800-662-HELP (4357).
If you or someone you know is dealing with domestic abuse, you can call the National Domestic Violence Hotline at 1−800−799−7233. You can also find more information, resources, and support at their website.

Tom Pelphrey is now part of a Hollywood supercouple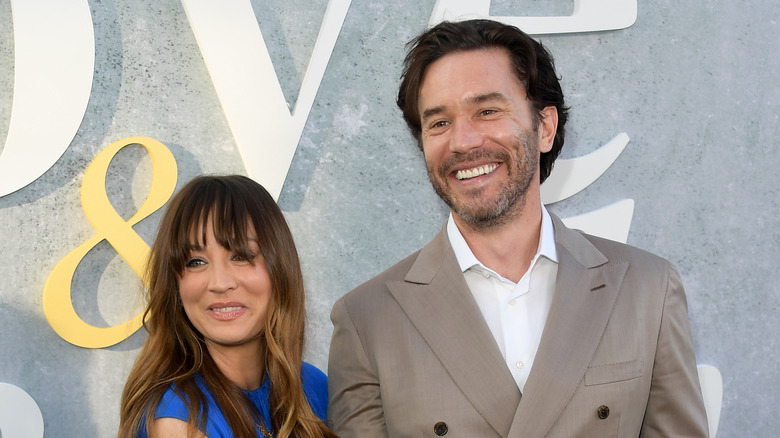 Unique Nicole/Getty Images
Tom Pelphrey starred as Jonathan Randall on "Guiding Light" for 169 episodes, ending his run in 2009. He later went on to star as Mik Dante on "As the World Turns," Kurt Bunker on "Banshee," Ward Meachum in "Iron Fist," and most notably, Ben Davis on "Ozark."
While his career has taken off in an impressive way, Pelphrey is also well-known these days for his relationship with "Big Bang Theory" star Kaley Cuoco. The pair met at the "Ozark" premiere in 2022 and instantly hit it off. Six months later, they announced they were expecting a baby together. They welcomed their daughter, Matilda, in March 2023. In a May 2023 interview with Glamour, Pelphrey gushed about his romance with Cuoco. "It's been incredible. Life feels a little bit like a fairy tale," he said. "We just celebrated a year together, and everything has changed. And yet every step of the way has never even felt like a decision to be made or a choice. It's just like, this is what happens now, and this is what happens next. And now we have a beautiful daughter."
Ron Raines portrayed a prolific character on Guiding Light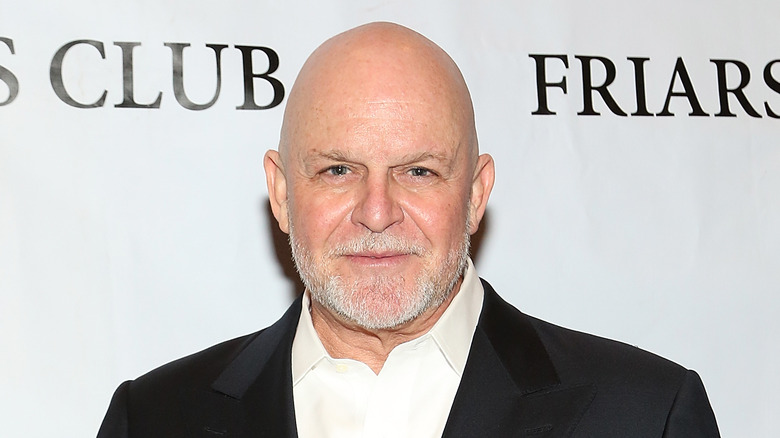 Monica Schipper/Getty Images
Like most soap operas, "Guiding Light" had a large cast of characters over the years, though a few stand out as some of the most prolific due to their long-running roles. One of those was Alan Spaulding, who Ron Raines portrayed for 521 episodes. After "Guiding Light" drew to a close in 2009, Raines has kept on acting. He appeared in the 2012 film "Wanderlust," as well as on TV shows like "One Life to Live," "Person of Interest," "Elementary," "The Good Wife," "Beacon Hill," "The Blacklist," and "The Gilded Age."
Raines has been married to Dona D. Vaughn since 1986. The two are parents to daughter Charlotte Alessandra Vaughn Raines, who is also an actor.
Emme Rylan became a household name for soap operas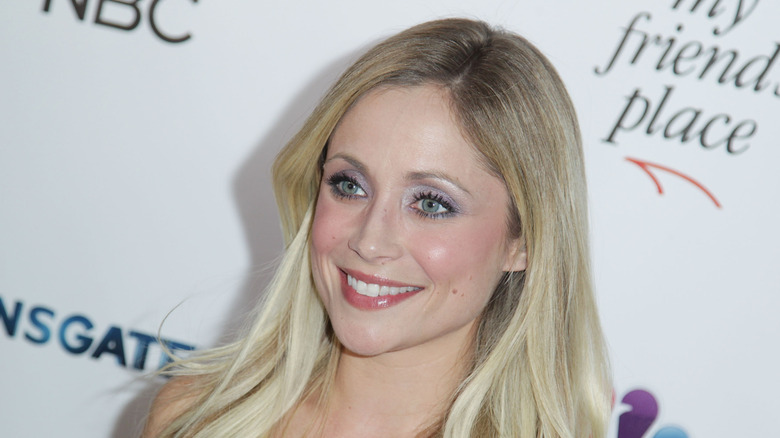 Leon Bennett/Getty Images
Emme Rylan was another actor who would portray Lizzie Spaulding on "Guiding Light," taking on the role for 396 episodes. Like her predecessor, Hayden Panettiere, she also starred in "Bring it On: All or Nothing." She played Panettiere's character's enemy, Winnie.
Rylan's soap opera career didn't end in 2009, however. She played Abby Newman for 229 episodes of "The Young and the Restless" from 2010 to 2013, and then tackled the role of Lulu Spencer for 614 episodes of "General Hospital." She left the series in 2021. It was never explicitly stated why she left, but she took to social media around the time of her character's exit to share that she and her family were moving, according to Soaps.
Rylan and her partner, Don Money, share three children. She frequently posts photos of adventures with her kids on Instagram.
Brittany Snow starred in the Pitch Perfect films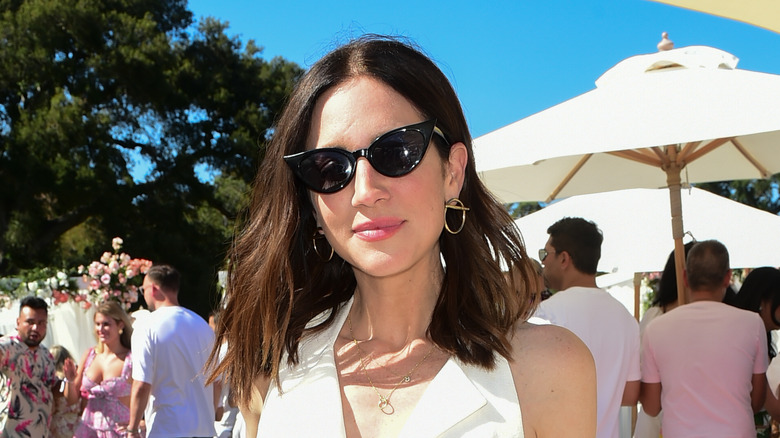 Vivien Killilea/Getty Images
Another big-name star who appeared on "Guiding Light" was Brittany Snow, who portrayed Susan "Daisy" Lemay for 12 episodes before exiting the soap in 2000. Since then, her career blew up, with a starring role as Meg Pryor on "American Dreams," as well as other television roles in "Harry's Law," "Crazy Ex-Girlfriend," and "Almost Family." However, Snow is best known for her work in movies. Her filmography includes "John Tucker Must Die," "Hairspray," and, of course, three "Pitch Perfect" films.
Snow married "Selling the OC" star Tyler Stanaland in 2020. The pair separated in 2022 and finalized their divorce in 2023. She told Bustle in 2023 that the year prior had been the hardest of her life, thanks to the end of her marriage and the death of her grandmother. She didn't name names, but she did share that one of her "Pitch Perfect" costars stepped up for her in a huge way. "The last year has been really tricky for me, and one of the girls, just, you know, opened up her door, and I just fell down to the ground and just cried and laid there," she said. "And she basically nursed me back to health for like four days."
Gina Tognoni portrayed an infamous character on The Young and the Restless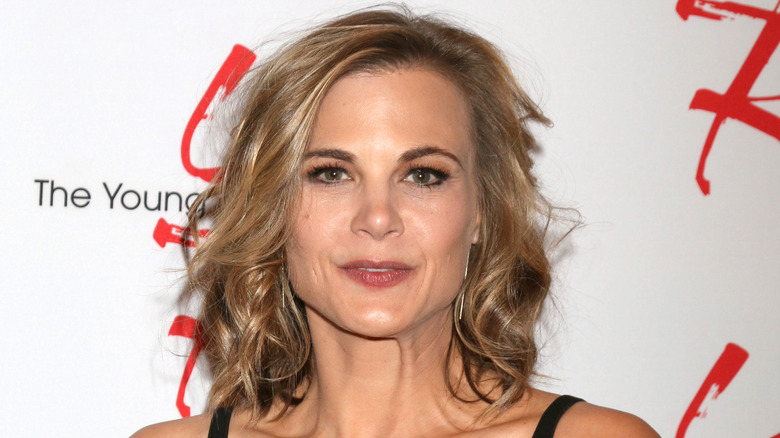 Kathy Hutchins/Shutterstock
Following an 383-episode run as Dinah Marler on "Guiding Light," Gina Tognoni found roles on several series, including Sami Nelson on "Venice the Series" and Kelly Cramer Buchanan on "One Life to Live." And for a whopping 651 episodes, she played Phyllis Summers on "The Young the Restless," which earned her a 2015 Daytime Emmy nomination and a 2017 win for Outstanding Lead Actress. This was her third Emmy; she scooped up two for "Guiding Light."
Tognoni was let go from the CBS soap in 2019 and replaced by Michelle Stafford, who returned to the role she originated after a stint portraying Nina Reeves on "General Hospital." Stafford has remained in the role ever since, and Tognoni has seemingly taken a break from acting after her exit.
By all accounts, Tognoni enjoys a quiet life behind the scenes. She has been married to Joseph Chiarello since 2009.
Paul Wesley became a heartthrob vampire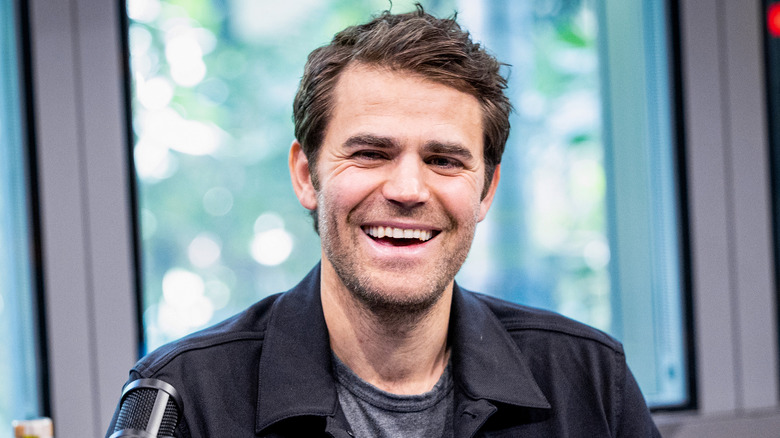 Emma Mcintyre/Getty Images
Yes, Paul Wesley was on "Guiding Light" — but not for long. He played the character of Max Nickerson for six episodes before walking away from the soap in 2000. He was later cast as Luke Cates in "Wolf Lake" and Tomme DeFelice in "American Dreams."
Of course, Wesley was catapulted into a new level of stardom when he landed the role of vampire Stefan Salvatore in "The Vampire Diaries," a role he portrayed for 171 episodes. A thirst for vampire-themed content at the time helped turn him into a heartthrob — though he admitted in a 2023 interview with InStyle that he would pass on a reboot of the show and generally anything else vampire-related again, hoping to be recognized for other work.
Since then, Wesley has also gone on to star as Tucker Reed in "Tell Me a Story" and currently stars as James Kirk on "Star Trek: Strange New Worlds."
Laura Wright became a household name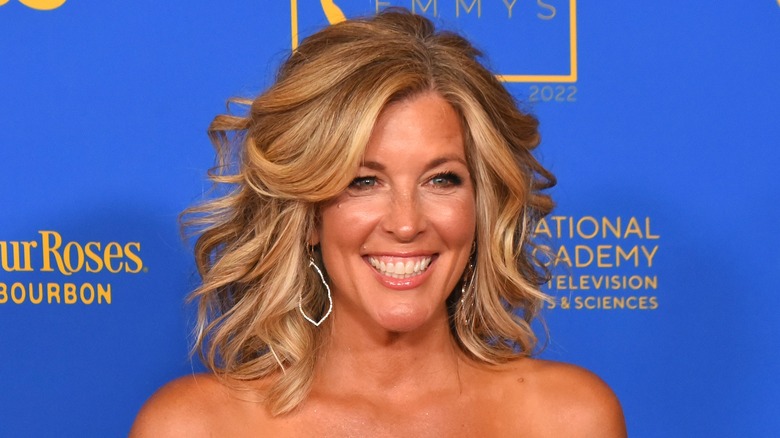 Michael Mattes/Shutterstock
Laura Wright memorably portrayed Cassie Layne for 215 episodes of "Guiding Light" before leaving the show in 2005. However, that role was nothing compared to the iconic character she would then take on: Carly Corinthos on "General Hospital."
Wright was cast as Carly the same year she left "Guiding Light," and has gone on to star in over 2,400 episodes. She still portrays the character, which earned her a Daytime Emmy win in 2011 and nominations in 2012, 2015, 2017, 2018, 2019, and 2022. In a 2020 interview with TV Insider, she credited "Guiding Light" with helping her accept the role of Carly and make it her own.
"I think it gave me the confidence that I needed to make the move and being able to walk on set and play Carly. You can't come on being afraid," she said. "My time on 'Guiding Light' taught me a lot about acting and being in a talented and strong personality cast ... It also taught me how to have my own method and hold my own with these talented actors."
Kim Zimmer wrote a book about her iconic role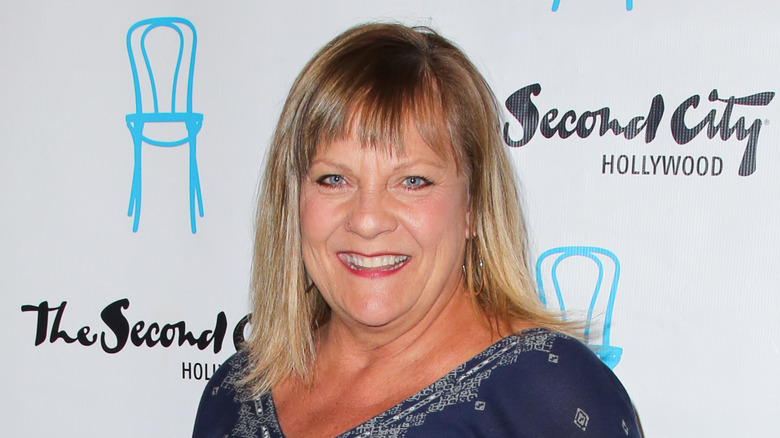 Paul Archuleta/Getty Images
"Guiding Light" was perhaps nothing without Reva Shayne, who Kim Zimmer portrayed for 1,939 episodes. She went on to star in other projects, notably tackling the role of Echo DiSavoy on "One Life to Live." 
Having portrayed such an iconic role on the long-running soap, Zimmer recounted her experiences in the 2010 memoir "I'm Just Sayin'!: Three Deaths, Seven Husbands and a Clone! My Life as a Daytime Diva." The book recounts several of her memorable storylines, including her character's mental health diagnosis, life as an Amish woman and a princess, time travel, an evil clone, and breast cancer. It also revisits her memorable on-screen marriages to several characters, including Alan Spaulding and Buzz Cooper, as well as other members of the Lewis family before her epic romance with Joshua Lewis (portrayed by Robert Newman).