The Bold And The Beautiful Famous Feuds: Bill And Ridge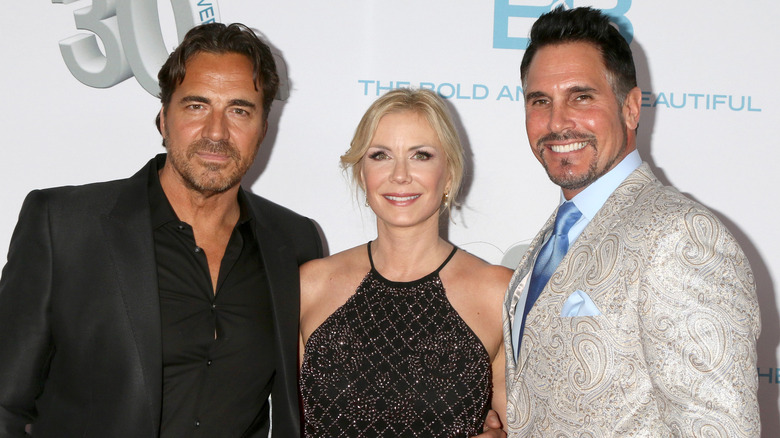 Kathy Hutchins/Shutterstock
"The Bold and the Beautiful" has had no shortage of contentious rivalries in its nearly four decades on the air. While the premise of the series centers around the first family of fashion, The Forresters, the show wouldn't be as successful without the drama that follows them. One of the original characters of the series, Ridge Forrester (now Thorsten Kaye) has been in plenty of squabbles over the years, but none of them compare to his feud with media titan, Bill Spencer Jr. (Don Diamont).
Whether it's in business or in love, Ridge and Bill always manage to find a way to be at odds, and they've never managed to fully get beyond their feud. Even if a temporary ceasefire emerges, it doesn't stick around for any significant length of time because something always occurs to put the men back into the throes of war. Their mutual affection for Brooke Logan (Katherine Kelly Lang) is often at the center of their rivalry, and Brooke's inability to fully commit to one of them has played a pivotal role in their mutual disdain.
However, prior to Brooke, their issues centered around another woman in Ridge's life; his daughter, Steffy Forrester (Jacqueline MacInnes Wood), and Bill's presence in her orbit kicked things into high gear. Between that and Bill's initial vendetta against the family company, these two never had a chance to avoid being destined enemies.
Bill was tasked with destroying Forrester Creations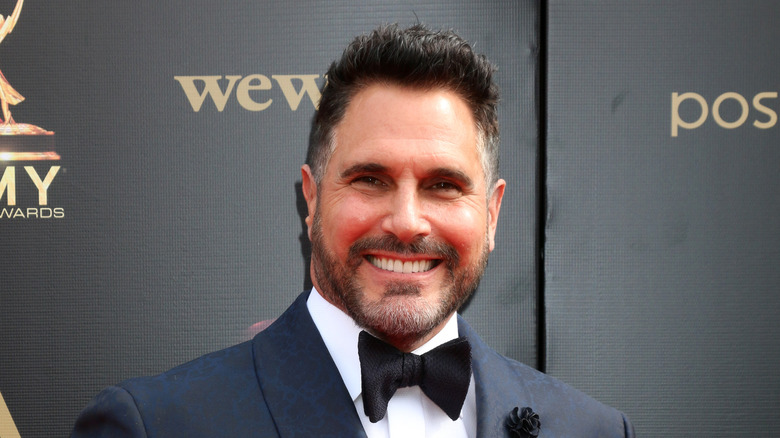 Kathy Hutchins/Shutterstock
Bill Spencer Jr. trudged into the offices of Forrester Creations for the first time with a vendetta given to him by his dying father, Bill Spencer Sr. The matriarch of the Forrester clan, Stephanie Forrester (Susan Flannery) was the "one that got away" for Bill's father, and because of her involvement with the company and Eric Forrester (John McCook), they couldn't be together. Bill was tasked with doing everything in his capability to take the company and the Forrester family down.
Bill tried buying the company, using extortion to achieve his desired result, and nothing seemed to work. After exhausting those options, Bill chose to take the romance route, getting cozy with multiple Logan sisters in the process. However, he developed genuine feelings for Katie Logan (Heather Tom), which complicated his mission to destroy Forrester. Eventually, Katie discovered Bill's secret plot, which forced her to question the legitimacy of his growing feelings for her. She couldn't discern what was real and what was a ploy to get his hands on the company.
However, much to the dismay of everyone, especially Ridge, Bill did seize control of Forrester Creations, and sadly the one person who had the power to stop him was Ridge's daughter, Steffy Forrester. It would spark a connection between the two men, something that only deepened the divide and fueled the hatred between them.
Ridge's daughter Steffy had multiple sexual encounters with Bill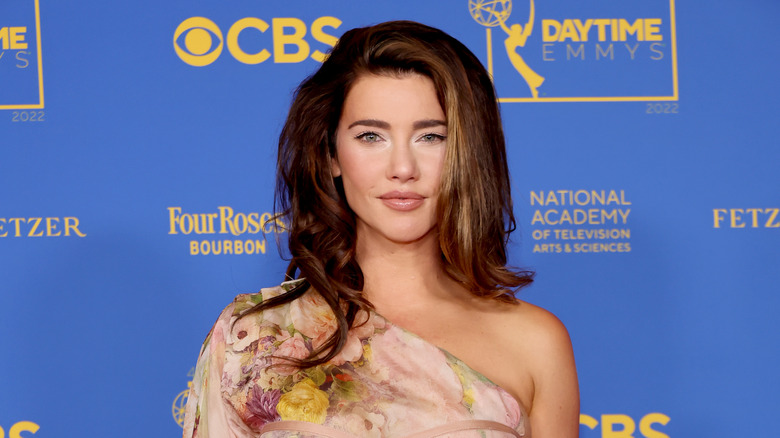 Amy Sussman/Getty Images
Ridge Forrester's daughter, Steffy Forrester, has also been a source of great contention between the two titans of business. Things first got dicey between the rivals because of Steffy when she was overcome with temptation and entered into an affair with Bill. While Bill was married to Katie Logan, Steffy tried to use sexual advances to lure him into a false sense of security to win back the family company. However, she eventually developed genuine feelings for him, but after he chose to remain with Katie, it faded. 
Bill came back into Steffy's orbit when she developed an attraction to his son, Liam Spencer (Scott Clifton). Liam and Steffy had an undeniable connection, and Bill helped facilitate their first wedding in Aspen by trapping Liam's ex, Hope Logan (then Kim Matula) in a gondola. Down the road, things soured between Liam and Steffy when he kissed Sally Spectra (Courtney Hope) during a moment of duress. With nobody else to turn to, Steffy slept with Bill the night she discovered it, igniting a paternity crisis. Ridge was under the belief that Bill used Steffy's vulnerable state against her to take advantage of the situation. 
Eventually, Ridge confronted Bill over his intimate encounter with Steffy, and the incident almost had deadly consequences. The escalating tension between them boiled over into a physical altercation, with Bill tumbling over his balcony, nearly claiming his life. 
Brooke Logan is the biggest reason for the feud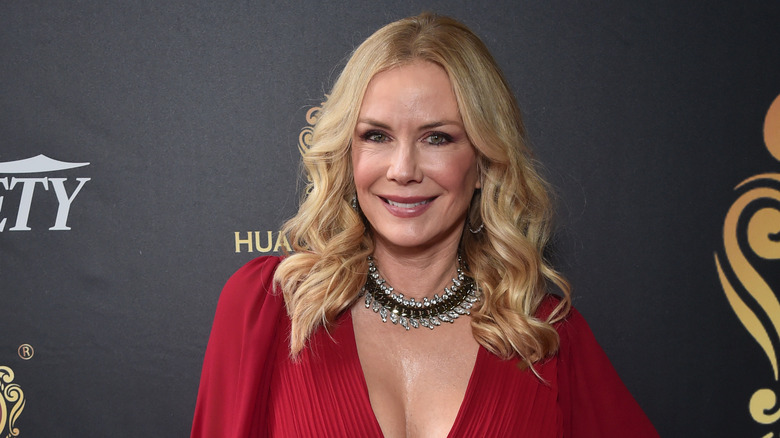 Alberto E. Rodriguez/Getty Images
All roads in the feud between Bill Spencer and Ridge Forrester lead back to Brooke Logan. She's at the crux of the foundation of their bad blood, and even in 2023, the lingering tension between the men exists because of their mutual love for her. Brooke and Ridge have allegedly been each other's destiny for decades, whereas the connection between Bill and Brooke developed because of her sister Katie's postpartum depression. During her struggle, Katie pushed Brooke and Bill together, urging them to raise her son.
One of the most pivotal moments of their rivalry involved Bill's attempt to marry Brooke in the Middle East, and Ridge's attempt to prevent it. Once Ridge arrived in Dubai, Brooke and Bill were in the middle of their wedding ceremony, but that didn't stop Ridge from doing whatever he could to ensure she didn't go through with it. Ridge showed Brooke a photograph of Bill kissing one of his sons' mothers, and Brooke was in total shock. Another physical altercation between the men ensued, with Ridge connecting his fists to Dollar Bill's face. 
Ridge fled with Brooke in a helicopter, but unbeknownst to Ridge, the pilot of the aircraft was Bill's right-hand man, Justin Barber. Not only did Bill ensure that Ridge was forcefully ejected from the helicopter, but the incident led to Ridge suffering severe memory loss and entirely forgetting about his love for Brooke for several months. 
Brooke and Bill couldn't resist temptation, having multiple affairs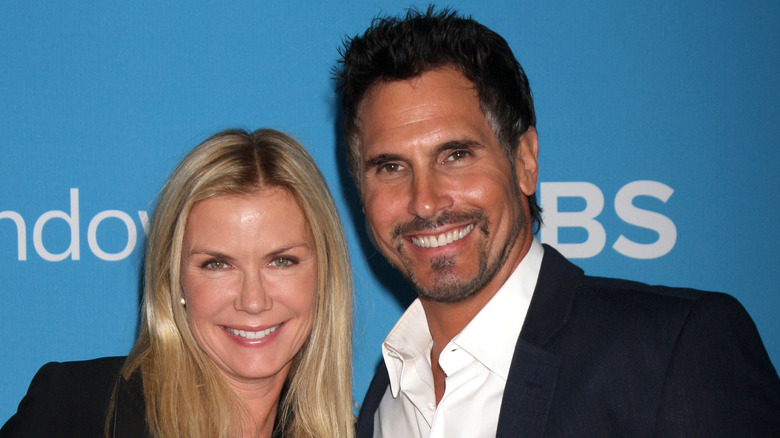 Kathy Hutchins/Shutterstock
It seemed as if every time Brooke Logan and Ridge Forrester got on better terms and rekindled their love, Bill Spencer was lurking in the shadows waiting to strike. One of the biggest incidents of Ridge becoming enraged with Bill regarding Brooke came during a celebration of "Bridge's" love. Brooke and Bill were photographed sharing an inappropriate kiss, and Brooke's nemesis, Quinn Fuller (Rena Sofer) was more than eager to assist in the information coming out. However, Quinn was determined to do it in the most public way possible, at Brooke and Ridge's anniversary party. 
Once Ridge fixed the digital photo frame that contained the photo in question, everyone at the party was appalled to see Brooke and Bill's liplock on display. The betrayal deepened Ridge's already firmly engrained hatred of Bill. Not only did Ridge smash the frame to pieces, but it was yet another instance of him taking things to a physical level with a punch to Bill's face. No matter how many times that Ridge felt like he'd escaped Bill, someone in his inner circle allowed him back into the picture. Most of the time it was Brooke and her inability to keep her conflicting feelings about the media mogul at bay. 
Brooke has a habit of being unable to help herself from being in compromising positions with Ridge's worst enemy. It's been their downfall on countless occasions, but the most recent almost felt final. 
Bill showing up at their family home was the final straw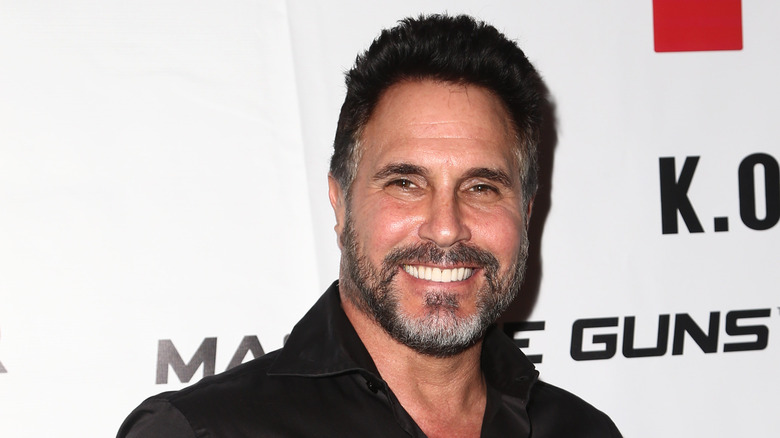 Tommaso Boddi/Getty Images
Between 2021 and 2023, Brooke Logan and Ridge Forrester were in a bad place. It looked as if they'd never be able to bounce back from their latest hurdles. After Brooke was caught kissing her ex, Deacon Sharpe (Sean Kanan), she was on shaky ground with Ridge. He moved out of their house, and he was growing closer to his ex-wife, Taylor Hayes (Krista Allen), spending a lot of time with their family together. 
However, during one attempt to work things out, Ridge was appalled to see Bill standing in the home they shared. He had a request that Brooke would keep both Deacon and Bill far away from their home if she wanted to have a shot at reconciliation. All this did was drive him closer to Taylor and make it easier for him to eventually kick her to the curb when the time came. 
He was enraged to see Brooke hugging the man that causes so much chaos in their lives, but that hug was more of a platonic moment. Ridge was blind to any possible explanation though, because of the turbulent past they all share. To Ridge's credit, the moment Ridge dumped Brooke, Bill absolutely made a play to win her back, but his advances were politely rebuffed. 
Ridge and Bill came to a ceasefire to take down Sheila Carter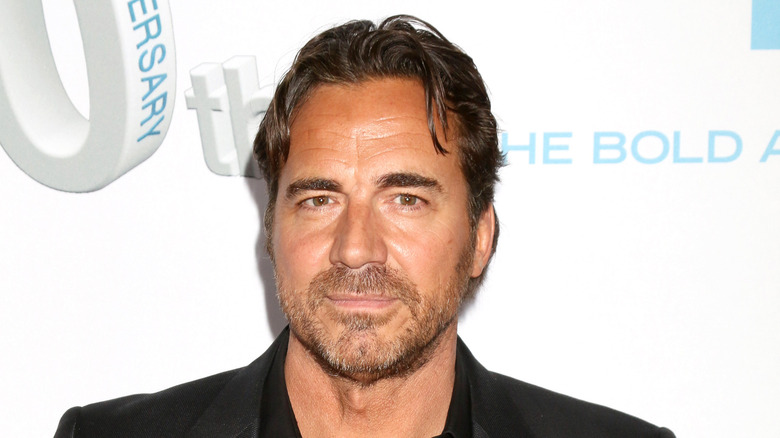 Kathy Hutchins/Shutterstock
After many years of being embroiled in a nasty feud, in 2023, Bill Spencer and Ridge Forrester put their differences aside for the greater good. They both viewed Sheila Carter as a threat to their families, so a plan was devised for Bill to get closer to her in order to elicit a murder confession. Bill risked his relationship with everyone in his family to make this scheme believable, and Ridge was in on it the entire time. They have so many loved ones in common, so this was the singular thing they could agree upon. 
It seemed like their plan worked when Sheila admitted to multiple murders, but she was still able to skirt the law. The judge declared that the method of obtaining the confession wasn't lawful, so the laundry list of charges against her had to be dropped. With Sheila a free woman, there's no telling what the future holds for Ridge and Bill. They were able to unite for this one special circumstance, but history has proven them to be destined enemies. 
It's possible they'll be able to remain on civil terms, but if their past is any indication, now that Brooke is back in Ridge's life, there's a chance of the feud resurfacing. Brooke and Ridge claim to be stronger than ever, but Bill has more than proven himself as a formidable obstacle hindering their happiness.