Whatever Happened To The Bold And The Beautiful's Jack Marone?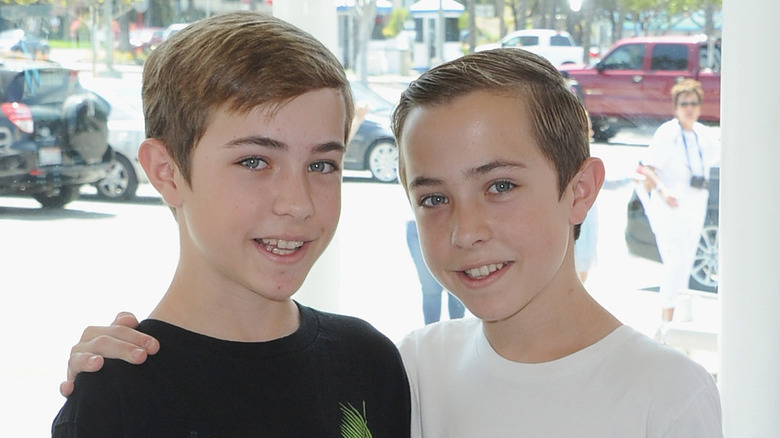 Albert L. Ortega/Getty Images
"The Bold and the Beautiful's" Brooke Logan (Katherine Kelly Lang) and Taylor Hayes (Krista Allen) have been at each other's throats since their start on the soap, mostly over their shared love for Ridge Forrester (Thorsten Kaye). But their conflict was taken to a whole new level with the birth of Jack Marone. Cue the bombshell that was shocking even by "The Bold and the Beautiful" standards: Brooke and Taylor now shared a son.
Prior to Jack's birth, Taylor met Jack's father, Nick Marone (Jack Wagner), when he started seeing her as a therapist, but their relationship went beyond professional boundaries and they fell in love. This relationship was already off to a rocky start, as Nick was Brooke's ex. However, Taylor and Nick got married and decided that they wanted to try to have a baby. Taylor went through in-vitro fertilization and got pregnant, to the couple's delight. However, the happiness would not last long; Taylor found herself once again competing with Brooke for the attention of another boy.
Taylor wasn't Jack's biological mother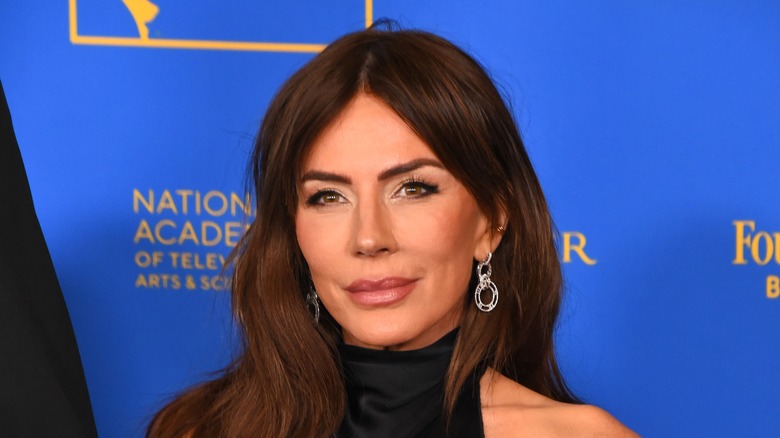 Michael Mattes/Shutterstock
Taylor gave birth to Jack, and the family enjoyed a happy time together for a bit. However, it didn't last. After Jack was born, it was revealed that there had been a mistake in the in-vitro fertilization lab, and Taylor had been impregnated with Brooke's egg instead of her own. This made Jack Nick and Brooke's biological child instead of Nick and Taylor's. Once she learned the truth, Taylor had trouble connecting with the boy, since he was the biological son of her enemy.
Things got even worse when Jack needed a bone marrow transplant. Since Brooke was the biological mother, she was able to donate, making Taylor even more upset that Brooke was providing more for Jack than she was able to. As if that wasn't enough, Brooke and Nick's relationship was not over; Nick declared that he still had feelings for Brooke and that he wanted a divorce from Taylor. Unable to cope with the mess she had found herself in, Taylor started drinking again.
If you or anyone you know needs help with addiction issues, help is available. Visit the Substance Abuse and Mental Health Services Administration website or contact SAMHSA's National Helpline at 1-800-662-HELP (4357).
Jack was caught between Taylor and Nick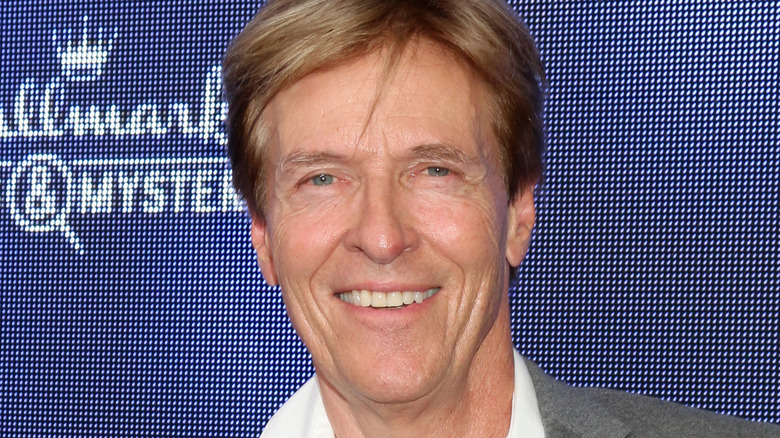 Kathy Hutchins/Shutterstock
Once Nick and Taylor divorced, the custody battle for Jack ensued. They got joint custody of the child, and Taylor did her best to connect with Jack. When she still couldn't fathom being a mother figure to him, she gave him to Brooke so she could raise him. Newly single, Katie Logan (Heather Tom) feared that Nick would want to reunite with Brooke, ruining her current relationship with Ridge. Katie schemed to get Nick and his ex Bridget Forrester (Ashley Jones) back together, watching Jack while the two were out on dates. She soon became obsessed with Jack and ended up wanting Nick for herself. When his feelings were not reciprocated, she eventually moved on with Bill Spencer (Don Diamont).
Nick was prone to smoking and was eventually diagnosed with lung cancer; he refused to stop smoking, despite warnings from other various characters. However, when he saw what the secondhand smoke could do to Jack, Nick stopped and his cancer went into remission. After his health scare, Nick fell in love with Donna Logan (Jennifer Gareis), but their relationship fell apart after it was revealed that he had been stealing designs from Forrester. After the fallout of his theft was revealed, Nick sailed away from Los Angeles on the Shady Marlin II with his son Jack, and neither character has been seen since.