How Many Times Has Britney Spears Been Divorced?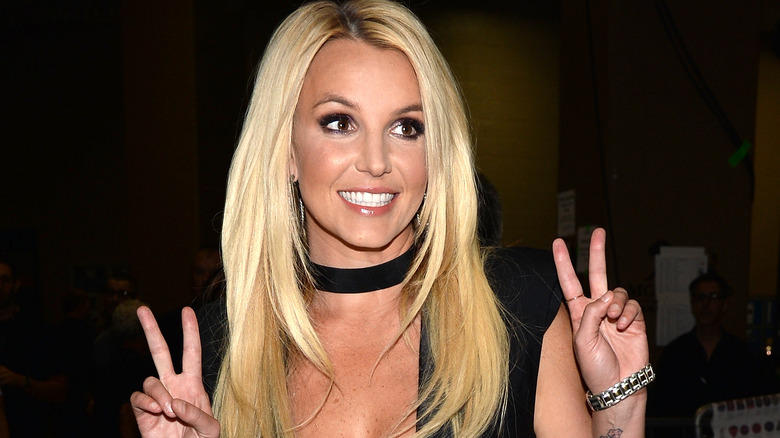 Jason Kempin/Getty Images
Britney Spears and her husband Sam Asghari are headed for a divorce after 14 months of marriage. "After 6 years of love and commitment to each other my wife and I have decided to end our journey together," Asghari wrote on his Instagram Stories the day after the divorce news was reported by TMZ. "We will hold onto the love and respect we have for each other. And I wish her the best always. S*** happens," he continued before asking for people to be "kind and thoughtful."
Spears hasn't spoken out about the split, though she has been active on social media. This will be the third divorce for the pop star, who was previously married to her childhood friend, Jason Alexander, and to backup dancer, Kevin Federline, with whom she shares two sons. This time around, Spears is said to have an "ironclad" prenuptial agreement to safeguard her assets, per Us Weekly. According to Variety, Spears is said to have hired divorce attorney Laura Wasser to handle the proceedings and to make sure that everything gets worked out as intended — she still has her conservatorship lawyer Mathew Rosengart on her team, as well. And while Spears is no stranger to the divorce process, her other two marriages ended quite differently.
Britney Spears & Jason Alexander: Divorced after 55 hours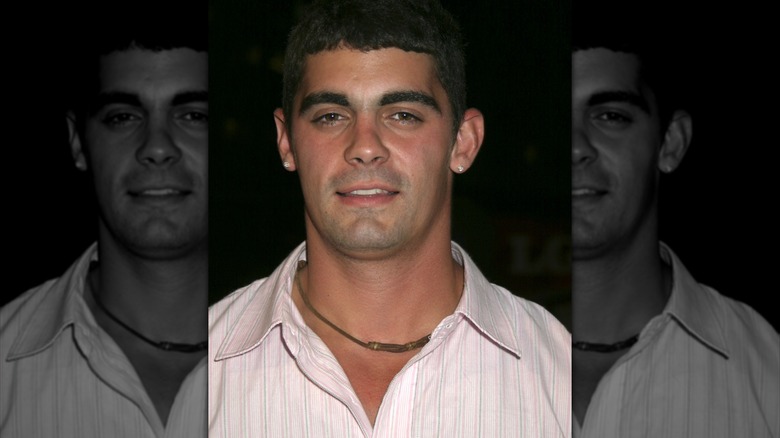 Enos Solomon/Getty Images
Britney Spears had been spending time with her childhood friend Jason Alexander following some high profile relationships, including one with Justin Timberlake. One day in 2004, she called him up and invited him to Las Vegas. He flew out to Sin City and joined Spears for a night of partying and fun — that ended in a wedding chapel. Less than three days later, however, the marriage was over. In an interview with ABC News years later, Alexander said that once Spears' people got wind of the marriage, they jumped into action. "Everyone went crazy because there was no prenup," Alexander told the outlet.
Spears and Alexander grew apart over the years, but the two didn't end things on a bad note. In fact, Alexander showed his support for the Free Britney movement during the later years of her conservatorship, according to E! News. Moreover, when Spears was set to marry Sam Asghari in 2022, Alexander told the Daily Mail that he didn't want her to tie the knot following "conversations [they'd] had over the last two years." 
Fans may remember that Alexander was actually arrested at Spears' home when he showed up there on the day of her wedding. Vanity Fair later confirmed that he spent 64 days behind bars and was slapped with a restraining order after being charged with aggravated trespassing and battery.
Britney Spears & Kevin Federline: Divorced after two years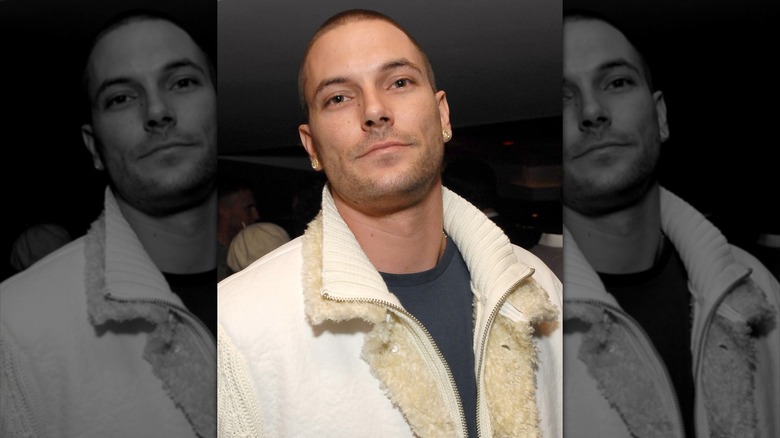 John Sciulli/Getty Images
Britney Spears met her second husband Kevin Federline at a club in Hollywood in 2004, just months after her first divorce. "Our eyes met and that was it. We just hit it off right away. I learned real fast how much of a whirlwind the press and everything was," Federline told People. They decided to film the beginning months of their relationship and even turned it into a reality show called "Chaotic" and, three months into their romance, they decided to get married. Surprise! 
And a surprise it was. Spears and Federline invited their close family and friends over to their wedding planner's home for an engagement party, but once the guests arrived, they found out that something else was going on. "It was so beautiful. I only wish they could have had more people," wedding planner Alyson Fox told Time in 2014.
Spears and Federline would go on to welcome two sons, Sean Preston in September 2005 and Jayden James in September 2006. Two months after Jayden was born, Spears and Federline split. "She tried to support him as much as she could, but at the end of the day she realized it wasn't best for her and her children," a source told People at the time.
Over the years, Spears and Federline haven't always seen eye to eye and, in 2008, Federline was granted sole custody of the boys (per Us Weekly). In 2023, Federline moved to Hawaii with the kids.