Every Actor We Expect To Return For NCIS Season 21
"NCIS" is set to return with its newest season, and we cannot be more excited. While it's unclear when exactly it will hit our screens due to the writers' strike, it hopefully won't be too delayed as it was originally scheduled to premiere in the fall of 2023. Short for Naval Criminal Investigative Service, the cult crime-drama series has been running on CBS since 2003.
It's no wonder it got yet another renewal, given that it keeps the network at the top of American "most popular" lists. In 2022, CBS scored the "Most Watched Network" title, TV Line reported, and according to Variety, "NCIS" was its most viewed series that same year. On a weekly basis, around 11.1 million people tuned in to see what the agency team was up to. The military-related criminal investigations have been so loved by audiences over the years that "NCIS" ultimately turned into a media franchise, branching out with spin-off shows like "NCIS: Los Angeles" and "NCIS: New Orleans." However, the original "NCIS" is by far the most popular among the bunch, according to ratings as well as fan-based reviews.
The series is known for bringing back some of its long-gone characters, and this time around is no different. Rumor has it that, along with the original cast lineup, some of your favorite team members you thought were gone for good might be making a surprise appearance.
The main cast should be back
As "NCIS" has been on the air for so long (according to TV Insider, it's the seventh longest-running primetime series still on the air in the United States), a number of actors have come and gone. While CBS hasn't officially confirmed the lead lineup for the upcoming season, we're expecting to see the show's known regulars.
The original "NCIS" trio have renewed their contracts, Just Jared reported, which means we're looking at Sean Murray as special agent Timothy McGee, David McCallum as Dr. Donald "Ducky" Mallard, and Rocky Carroll as NCIS Director Leon Vance. Brian Dietzen will also be reprising his role as chief medical examiner Dr. Jimmy Palmer, as will Gary Cole, who's playing supervisory special agent Alden Parker.
Some fresh faces are hopefully also set to continue solving crimes — Katrina Law is scheduled to come back as special agent Jessica Knight, Wilmer Valderrama is returning as special agent Nicholas Torres, and Diona Reasonover will once again portray forensic specialist Kasie Hines. With the main cast hopefully coming back in full force, some other familiar faces are rumored to find their way back, too.
There's talk of a beloved character returning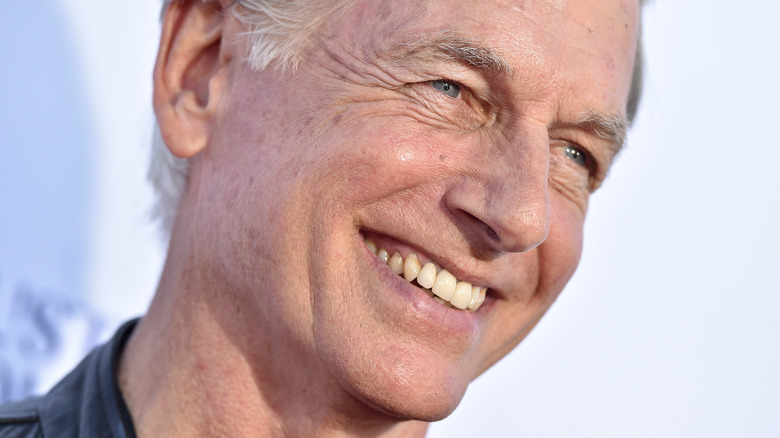 Axelle/bauer-griffin/Getty Images
The return of the leading "NCIS" cast for Season 21 is exciting, but what's causing us ultimate jitters is the fact that Mark Harmon is rumored to make a comeback. The actor has been on the beloved show since its very beginnings, portraying the iconic character of Leroy Jethro Gibbs, the fearless leader and supervisory special agent. After Harmon left "NCIS" in Season 19, the team on-screen got assigned a new supervisory special agent named Alden Parker, played by Gary Cole.
A source close to Harmon revealed that Gibbs coming back to NCIS headquarters is not completely off the table. "Mark's been teasing a return to the show, and everyone wanted him back," the anonymous person shared with Closer Weekly. However, Harmon has been working on a World War II book titled "Ghosts of Honolulu," so he doesn't really have much time on his hands. "He's still on the fence when it comes to going back to the grind," said the insider.
As we keep our fingers crossed for a Gibbs showing, the actor's "NCIS" colleagues most likely are, too. They've been pretty vocal about what they think of Harmon (spoiler alert: it's all the best), so to quench everyone's thirst for a head slap or two in the upcoming season, he might need to appear in at least one more episode.