How Brooke Shields Almost Saved Jenny McCarthy From Her Disastrous Stint On The View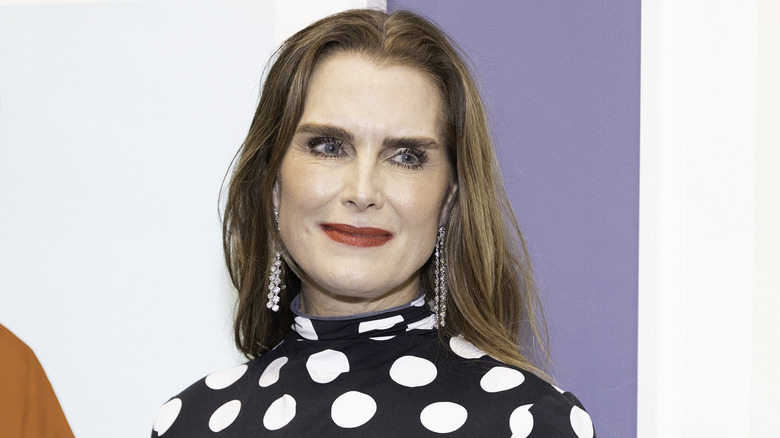 Santiago Felipe/Getty Images
ABC's "The View" has become one of the most anticipated shows on TV. It has even secured the top position among daytime network talk shows and news programs in terms of Households and Total Viewers in 2021-2022. "The View's" performance has defeated shows like "Live With Kelly and Ryan," "Dr. Phil," NBC's "Today Third Hour," and CBS' "The Talk." Even after the heartbreaking death of one of its pioneers, Barbara Walters, "The View" has maintained its millions of viewers. 
The program featuring women giving their views on different matters has indeed flourished on the small screen. For this reason alone, it's inevitable a lot of celebrities wanted to be part of the show, including actor Brooke Shields. "The Blue Lagoon" star admitted she tried to land a spot to be one of the panelists in "The View." Sharing how she gave everything she can, she told Andy Cohen in her appearance on "Watch What Happens Live with Andy Cohen" in 2019, "I went through a week of being on the show and I did all my homework. I take everything very seriously," (via YouTube).
Despite her efforts, the producers decided to have Jenny McCarthy fill in the position instead. If only Shields got the part, the multi-millionaire actor and TV personality wouldn't even have to undergo horrible filming experience during her stint from 2013 until 2014. 
Jenny McCarthy's unpleasant experience on the show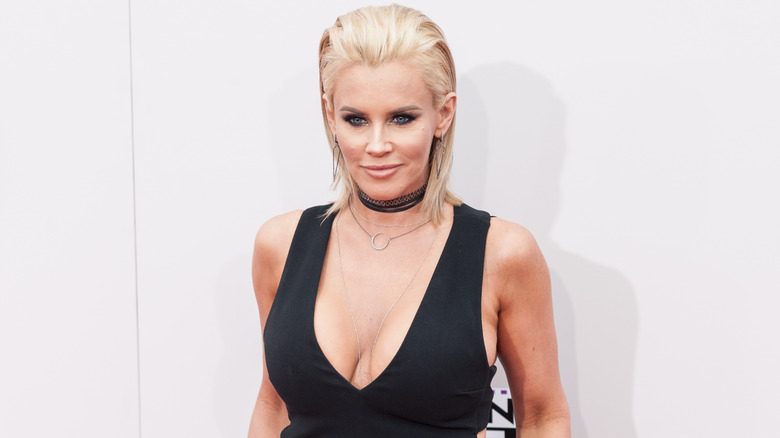 Jamie Lamor Thompson/Shutterstock
Brooke Shields was in the middle of directing "Chicago" when she received a phone call from the producer letting her know that the position went to Jenny McCarthy. She accepted the decision since McCarthy is her friend and she understood they went in a different direction. Shields kept herself busy as she landed several projects at the time including TV series "Army Wives," "Super Fun Night, "Wonder Pets," and "The Hot Flashes."
As for McCarthy, she only lasted a year on the show. Since leaving "The View," she has shared some juicy bits during her stint. One of the things she said was that Whoopi Goldberg didn't let her talk. She confessed in Ramin Settodah's book about the show, "Ladies Who Punch: The Explosive Inside Story of 'The View,'" "Her[Goldberg] voice is strong not only in meaning but also in sound. I was able to get a point out in three words — like 'I don't agree' — and that's all I would be able to say. I would be stepped on or interrupted," (via Vulture).
Aside from her limited voice, she also didn't have a say in her outfits. The late Barbara Walters, the creator of "The View," held the ultimate authority over her on-air wardrobe. McCarthy recounted, "Barbara would check out what I was wearing. If she didn't agree with it, or it didn't complement her outfit, I had to change. Mind you, she doesn't look at anyone's clothes but mine." 
McCarthy claimed ABC lied to her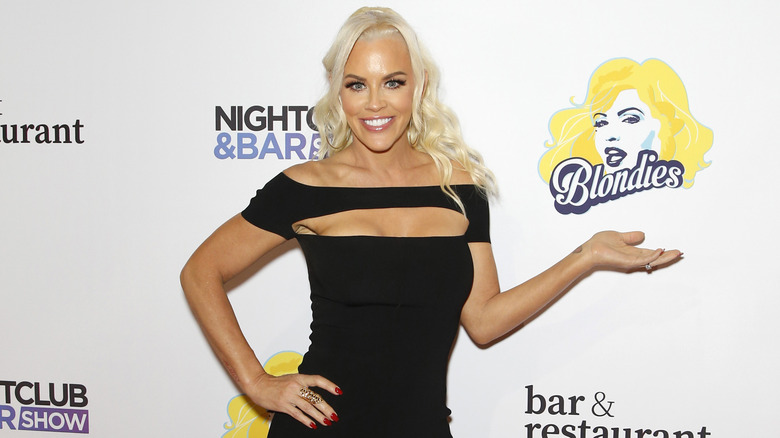 Gabe Ginsberg/Getty Images
Jenny McCarthy wasn't pleased with her experience as one of the hosts of "The View," but her termination was worse. She shed some light on her dismissal from the show. During a conversation with Ramin Setoodeh on SiriusXM's "The Jenny McCarthy Show," McCarthy recounted the day when she, along with fellow cast member Sherri Shepherd and co-creator/former executive producer Bill Geddie, were all fired from their positions.
She shared, "When it was — I call it the Red Wedding at 'The View' — the day there was like 17 people let go. And then Bill and there was five other producers or something like that. It was a lot of people . . . I felt so bad for Sherri and Bill." Despite the short period of time she stayed, McCarthy knew she doesn't really fit well. She would have been fine with being let go, however, she was blindsided by it (via YouTube).
She confessed that she turned down other projects to be a part of the ABC show. McCarthy added, "Towards the end of the season, I was getting other offers to do shows, so my agent said, 'Will you let us know if this is working out, because it doesn't feel like it is, but let us know because we want to take these other jobs,' and they said, 'Yeah, she's fine, we're going to bring her back, we love her.'"