Jenny McCarthy's Net Worth Is Higher Than You Think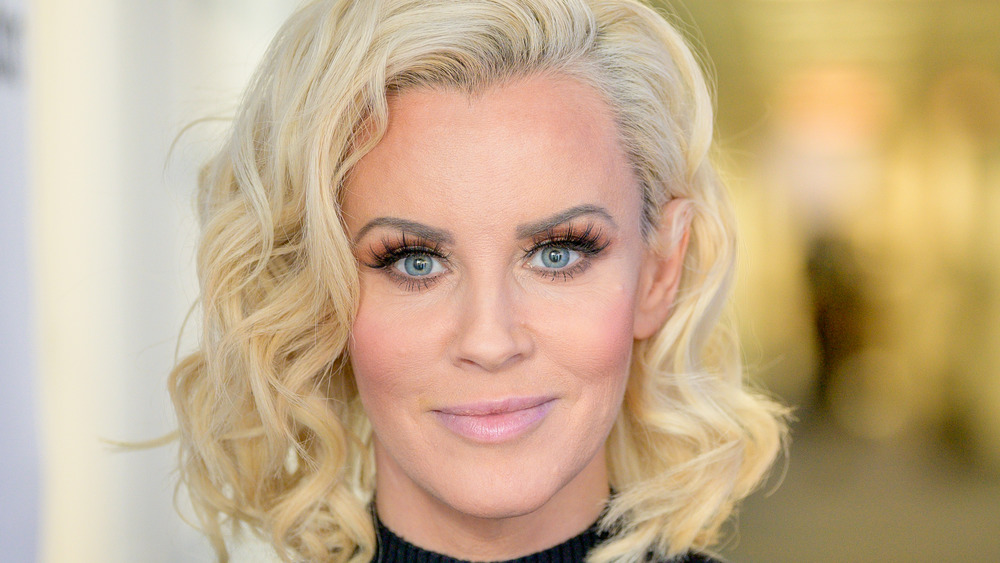 Roy Rochlin/Getty Images
We may receive a commission on purchases made from links.
Jenny McCarthy is an activist, actress, author, and model. She went from Playboy magazine's Playmate of the Year to appearing in films such as BASEketball, Scream 3, and John Tucker Must Die. The Illinois native was a co-host on Singled Out and The View, and had her own show, The Jenny McCarthy Show. She also starred in the television sitcom, Donnie Loves Jenny. 
Since 2019, she has been a judge on The Masked Singer, which has its fifth season premiering on March 10 (via Variety).
Some of her published book titles include Life Laughs: The Naked Truth about Motherhood, Marriage, and Moving On; Love, Lust & Faking It: The Naked Truth About Sex, Lies, and True Romance; and Bad Habits: Confessions of a Recovering Catholic (via PeoplePill).
In her personal life, McCarthy has been romantically linked to manager Ray Manzella, actor-director John Mallory Asher, and actor Jim Carrey. 
Since August 31, 2014, she has been married to singer and actor Donnie Wahlberg (via NNDB).
Jenny McCarthy has a combined net worth with husband Donnie Wahlberg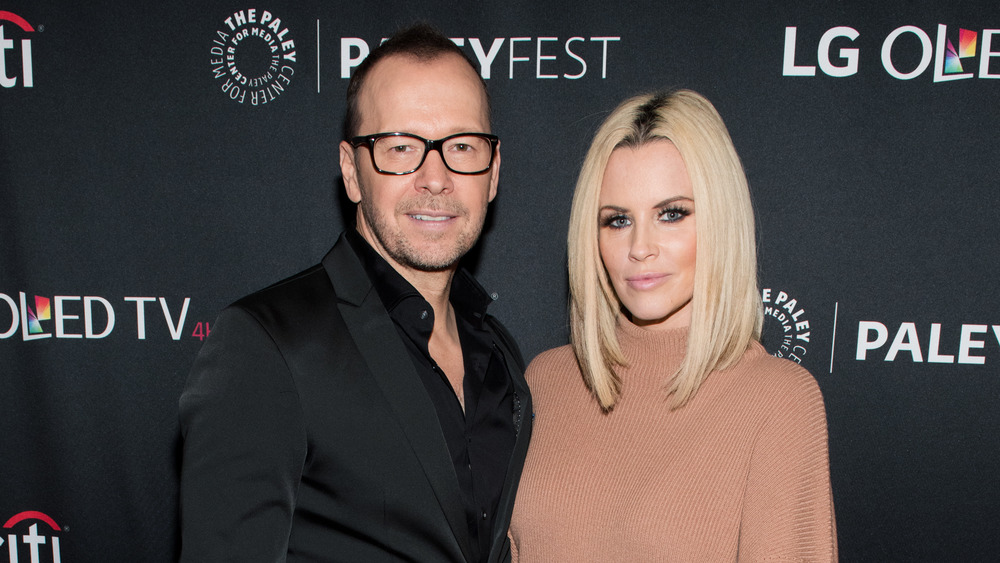 Noam Galai/Getty Images
Since Jenny McCarthy is married, she shares a combined net worth with her husband Donnie Wahlberg with the total, as reported by Celebrity Net Worth, being a humble $25 million.
Wahlberg's success includes being part of the pop music group New Kids on the Block, appearing in the Saw films and The Sixth Sense along with television roles in Band of Brothers and Blue Bloods. He also produced and starred in Rock This Boat, Donnie Loves Jenny, Return of the Mac, and Wahlburgers (via IMDb).
McCarthy's rise to fame, however, has been met with some criticism. She dated Ray Manzella for four years until 1998 and met her ex-husband John Asher that same year. By 1999, the two were married and welcomed their son Evan Asher in May 2002. Evan was later diagnosed with autism in 2005 (via Time). 
McCarthy believes that the MMR (measles, mumps, and rubella) vaccine caused her son's autism and credited the aide of his cure to "a gluten-free, casein-free diet, vitamin supplementation, detox of metals, and antifungals for yeast overgrowth that plagued his intestines," (via CNN). 
The determined mom has written books about and promoted alternative treatments for autism. Due to this, she has been called "the nation's most prominent purveyor of anti-vaxxer ideology" though she has gone on record stating, "I am not anti-vaccine."