What We Know About Suri Cruise's Relationship With Her Older Siblings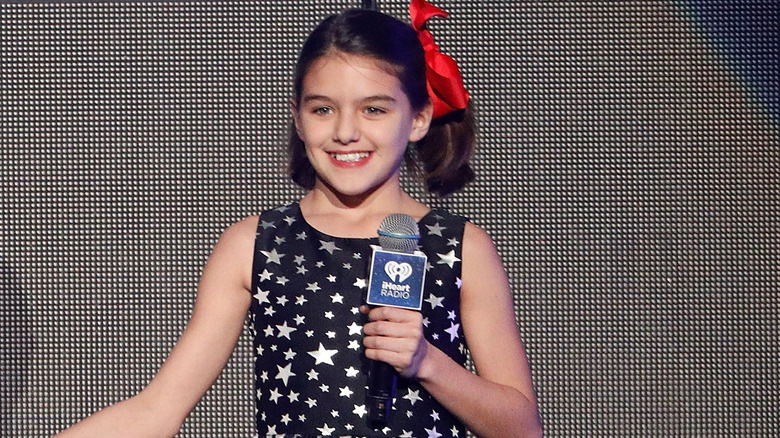 Taylor Hill/Getty Images
Suri Cruise (Tom Cruise and Katie Holmes' only biological child) quickly became a Hollywood darling when she was born in 2006. She moreso became a topic of interest after Tom Cruise's relationship with Katie Holmes ended in 2012, and after Holmes suddenly filed for divorce.
As for Cruise's other children, he adopted two, a boy and a girl, with his previous wife, actor Nicole Kidman. After the two met while auditioning for the film, "Days of Thunder," they married in 1990 and adopted their first child, their daughter Isabella. Two years later, they adopted their son Connor, who has since followed in his parents' footsteps as an actor. However, despite their growing family, Cruise and Kidman divorced 11 years later.
Currently, there is little evidence that supports the notion that the Cruise siblings have any present, close relationship with one another. However, some photographic evidence suggests that at one period of time, Suri and her step-siblings did have some form of relationship in the past.
Why is Suri Cruise separated from her dad, Tom Cruise?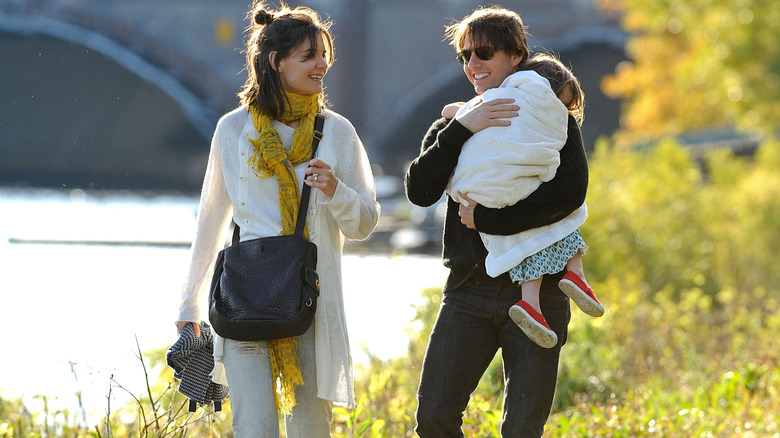 In 2012, a photo emerged of Suri and Connor Cruise at a family outing. Additionally, the two have been photographed at black-tie events, like the Friars Club Entertainment Icon Awards, and holidays like the Fourth of July. Still, despite these photos, it remains unclear if Suri (17 at the time of publication) and her older siblings currently have any contact, post-Katie Holmes and Tom Cruise's divorce.
While there are implications surrounding some relationship between Connor and Suri, it is unlikely that Suri has any connection with her other half-sibling, Isabella, at all. This is based on the assumption that Suri is not allowed to see Isabella because of her involvement in the Scientology regime. Not only has Isabella stated that she is a high-ranking member of Scientology, but she has also stated that she has trained to be an auditor, or someone who interviews other organization members about their past, as well as current personal lives.
Suri Cruise is disconnected from her step-siblings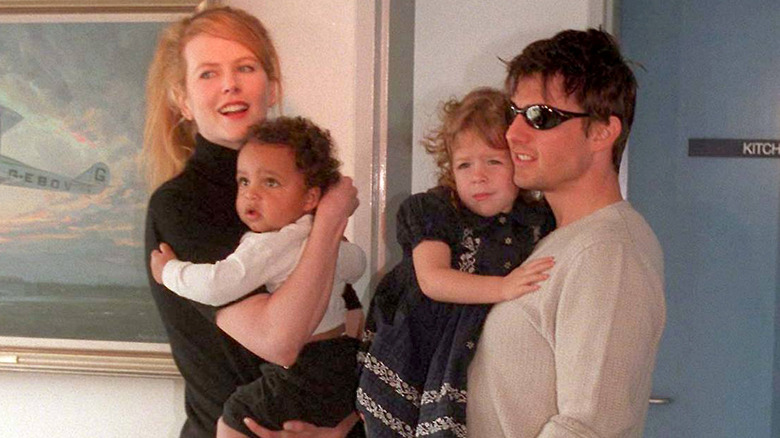 Patrick Riviere/Getty Images
Supposedly, the reason why Cruise and Holmes divorced and why Suri Cruise is kept from interacting with her step-siblings, is because she is being safeguarded from the beliefs and practices of Scientology. Despite Holme's brief conversion in 2005, Cruise confirmed the allegations surrounding her decision to protect Suri after being questioned about it in his divorce deposition.
When a member of Scientology leaves the regime, they are also labeled as "a suppressive being" and are forbidden to see other family members who are practicing Scientologists. Perhaps this is another reason why Suri, who is not currently a member of the organization, has no relations with her other two step-siblings.
As for Tom Cruise himself, he reportedly also has had little to no interactions with his youngest child in over a decade. However, Cruise does pay for child support, and will continue to make payments to Holmes until Suri turns 18.