Y&R's Sharon Case Gives Us A Glimmer Of Hope For Eventual Sharon And Nick Reunion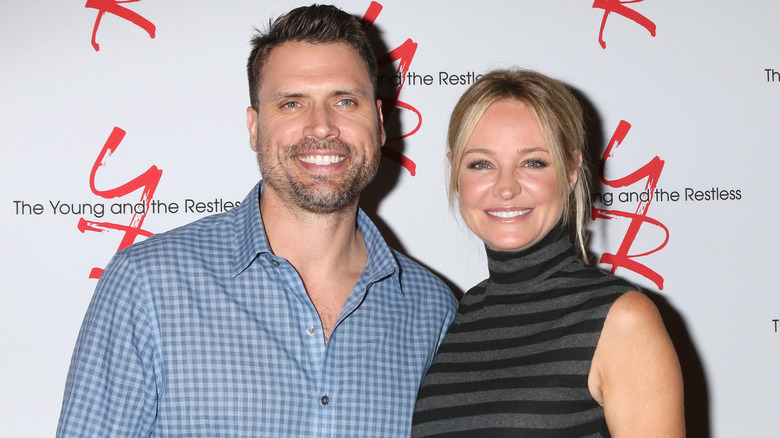 Kathy Hutchins/Shutterstock
As if connected by some ethereal rubber band, Sharon Newman (Sharon Case) and Nick Newman (Joshua Morrow) have found themselves pulled away from each other, only to be drawn back together countless times on "The Young and the Restless." While Nick is currently with Sally Spectra (Courtney Hope) and Sharon is having a fling with Chance Chancellor (Conner Floyd), Adam Newman (Mark Grossman) — Nick's infuriating and often immature brother — told Sharon on the August 4 episode that he feels he should be with Sally, and she should be with Nick. Considering that Victor Newman (Eric Braeden) has orchestrated things so Sharon, Nick, and Adam must work together on a business venture, she was upset by Adam's postulations, fearing it would tear apart their rather tenuous alliance.
Although Sharon seemed to have been in a storyless state in the past year, she's finally back on the front burner with this current storyline, and fans feel it's time that Nick moves on from Sally to his true love, Sharon. The fan desire for the couple's reunion has been ongoing, as one posted in December 2022 on Twitter, "Please put Nick & Sharon back together as husband & wife!" While those prayers have yet to be answered, Case explained to Soap Opera Digest that the reason the viewers want to see Sharon and Nick back together so badly is because "It's just a true romance."
She never knows how the story will unfold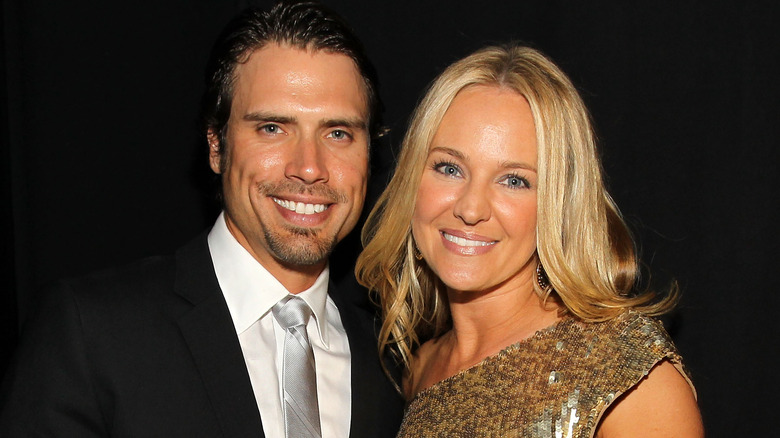 Christopher Polk/Getty Images
Soap Opera Digest posted its interview with "The Young and the Restless" star Sharon Case on August 22, and she further explained Nick Newman and Sharon Newman's connection, stating, "It's a true love story that started between two people so innocently and it started in the right way, and carrying forward, they have children together that they continue to co-parent and they're just so involved in each other's lives." She felt the characters have been bonded by all of the troubles they've experienced over the years. That bond has translated to real life, as she and Joshua Morrow have worked together for nearly 30 years, thus they've gained a mutual respect for one another. She stated that they "Both feel very lucky that we were both chosen for these roles and we've gotten to work together all these years."
She said frankly that when fans inquire as to whether the couple would be reuniting, her answer is always, "I don't know because I don't have the scripts." She further elaborated that because the two were considered a super couple, it's highly possible that they could reunite, but she never knows what the latest scripts will contain. Because the two characters often help each other through difficulties, she explained that they don't push each other away. "We see them growing closer and with a fondness and respect for each other more and more all the time," Case teased.