How Hallmark's Holland Roden Got Her Start In Hollywood
Holland Roden made her Hallmark debut in 2022, starring alongside network veteran Tyler Hynes in the holiday flick "Time for Him to Come Home for Christmas." Then, she appeared with Corey Cott in the 2023 music-based romance "Making Waves." While the actor has a long way to go before she reaches the ranks of Hallmark stars like Christmas queen Lacey Chabert, she does already have a pretty established catalog of work in her background.
Some of her recent projects include the horror movies "Mother, May I?" and "Follow Me," but even long-time fans of Roden may be wondering how the budding Hallmark star got her start in show business. Funnily enough, she didn't originally plan to go into acting and was actually pursuing a science degree when she hit her big break.
While she made guest appearances on hit shows like "Lost" and "CSI: Crime Scene Investigation," her breakout role was on MTV's "Teen Wolf." Here are all the details about how Holland Roden got her start in Hollywood.
Roden didn't expect to be a Hollywood star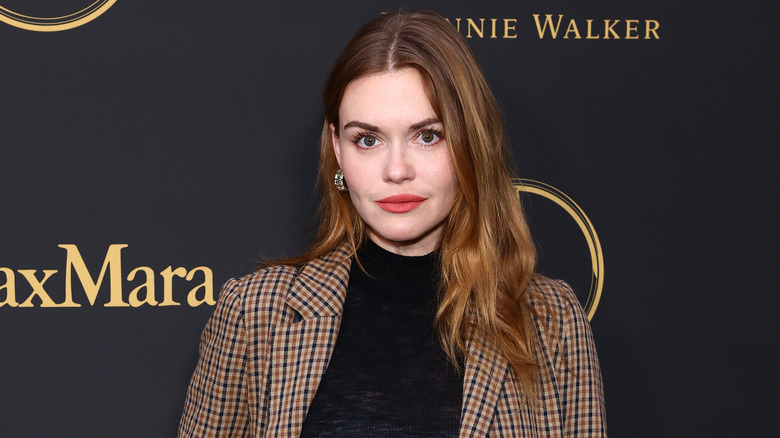 Arturo Holmes/Getty Images
As mentioned, Holland Roden didn't necessarily plan to go into professional acting, though it was something that she had enjoyed for a long time. As she shared with Fansided in 2018, "I always liked telling stories and putting plays on in my parent's living room. I just didn't think honestly that it was possible for me to be in this world because I come from Texas and [that's] worlds away from this world."
Because of this, the Dallas native moved to California to attend UCLA as a molecular biology major, though she did have hopes of acting alongside her schoolwork. Her wish seemed to come true during her sophomore year, as she was cast in a recurring role in "12 Miles of Bad Road," a dark comedy series that placed her alongside actors like Lily Tomlin and Leslie Jordan.
Despite the cast and crew putting eight months of work into the production, "12 Miles" was canceled before it was ever aired, turning what should've been Roden's first big career moment into another buried television show. Though this was an obviously discouraging loss, something just as big came during the actor's final year in college.
MTV's Teen Wolf was the actor's big break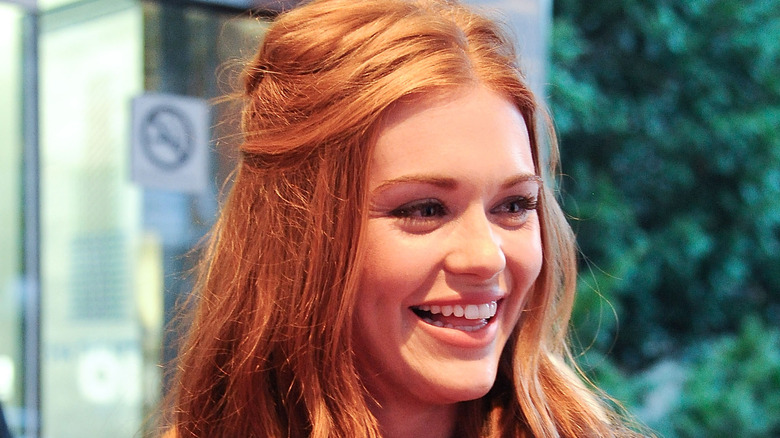 Daniel Zuchnik/Getty Images
Holland Roden is probably most known for her portrayal of Lydia Martin in the supernatural teen drama "Teen Wolf." Inspired by the '80s comedy of the same name, the MTV series premiered in 2011 and ran for a total of six seasons, with "Teen Wolf: The Movie" later releasing in 2023. The show garnered a pretty passionate following within its teen audience and it really jumpstarted Roden's acting career.
In an interview with Seventeen, the "Making Waves" actor opened up about what the initial casting experience was like. "I was still in college then, so within 24 hours, I had to tell all of my professors," she explained. "I was pretty good about going to class and staying involved, so they knew my story ... Most of them were pretty good and worked with me, so I was able to do my work long-distance for two weeks. And then I graduated over the summer. I had to take like eight classes to do it, and then I came back to Atlanta for the pilot."
Since "Teen Wolf" wrapped in 2017, Roden has been very open about how much she cherished the experience. In 2020, she told Glitter, "It felt like my college years — my actual college experience was quite lonely and just consisted of working and studying. Thus booking this my senior year in college was such a blessing and to then have a blast on the show made it an amazing experience."