Peter Porte's New Hallmark Movie Has An Interesting Connection To His DAYS Character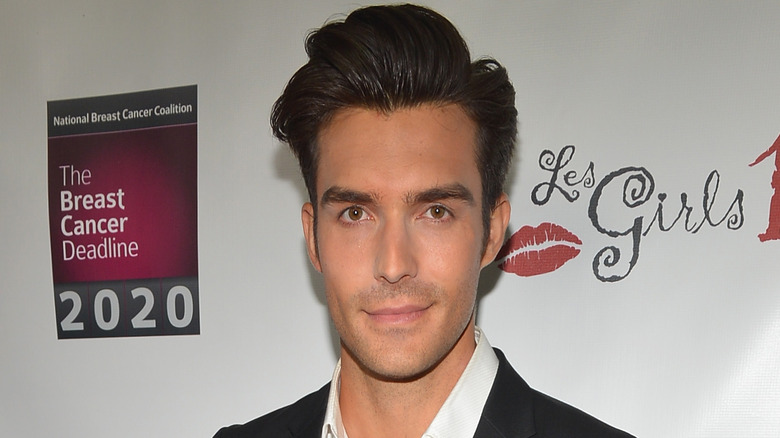 Alberto E. Rodriguez/Getty Images
Most soap fans know that quite a few of their favorite actors from daytime eventually make the move over to Hallmark at some point in their careers. Beloved stars like Alison Sweeney have made so many Hallmark movies that fans have lost count. Now, another daytime star is switching sides and taking some of his daytime drama into the world of Hallmark.
Peter Porte, who plays Dimitri Von Leuschner on "Days of Our Lives," is set to star in one of Hallmark's newest fall movies, "Notes of Autumn." The movie follows two friends, played by Ashley Williams and Luke MacFarlane, who need a change of pace once the fall weather hits. They swap homes and meet new love interests who break them out of their shell and allow them to fall in love. Sounds like the opposite of a soap opera, right? However, Porte's character in the new rom-com shares a surprising similarity to his daytime soap counterpart.
Peter Porte falls in love with another Leo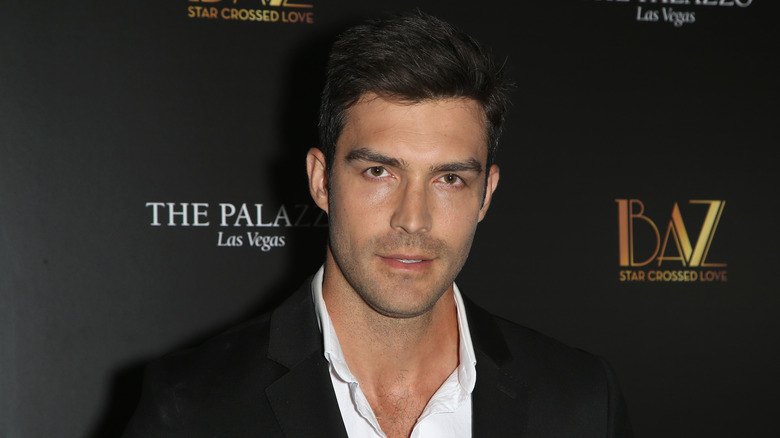 Gabe Ginsberg/Getty Images
On "Days of Our Lives," Peter Porte's Dimitri was caught up in a love triangle between his wife, Gwen (Emily O'Brien) and his lover, Leo (Grek Rikaart). Since Dimitri needed to marry prior to his 40th birthday in order to receive his share of the family fortune, the single and lonely Gwen seemed like the obvious choice. Although, Dimitri couldn't keep himself away from Leo, and the two carried on behind Gwen's back even after they were married.
In Porte's new movie, his character Matt shares a very strange similarity with Dimitri. When the two friends in the movie swap houses, Matt meets Leo (Luke Macfarlane), an author who is feeling stuck in the middle of writing his next book. The two become friends and soon fall in love as Matt helps Leo find his inspiration to write again. So even though Dimitri's relationship with Leo on "Days" can only be described as playing with fire, at least Porte will be able to fall for another Leo and hopefully get his long-awaited happily-ever-after.
Porte is very familiar with the Hallmark Channel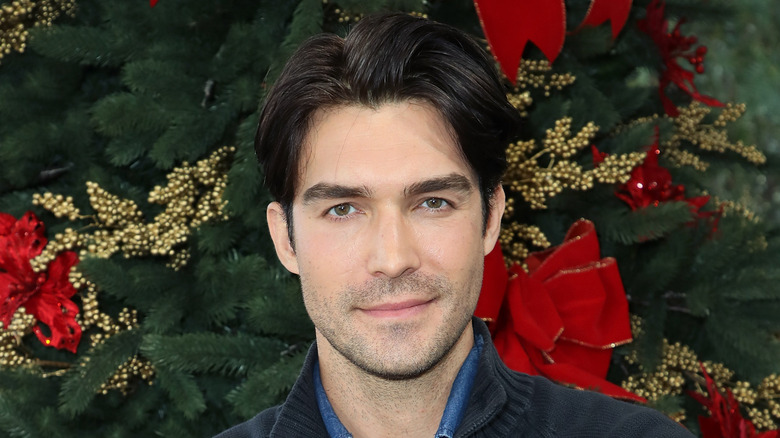 David Livingston/Getty Images
"Notes of Autumn" is not the only Hallmark movie that Peter Porte has starred in. In fact, he's no stranger to the channel at all. Porte has been featured in Hallmark movies such as "Love at the Shore," "Love, Once and Always," and "Rome In Love." Porte has also had stints on both "The Young and the Restless" and "Days of Our Lives." Even though daytime offers its own unique form of family and community, Porte explained why he enjoyed working with Hallmark and the family dynamic they have within their work environment in an interview with Soap Opera Digest.
"They're an incredible network," he told the outlet. "It really is like a family. They take very good care of everyone. It's a very close-knit, family approach to television."
For fans who want to see Peter Porte fall in love with another Leo, "Notes of Autumn" premieres on the Hallmark Channel on September 16, 8:00 p.m. EST.