Who Was Days Of Our Lives' Dimitri On Beyond Salem?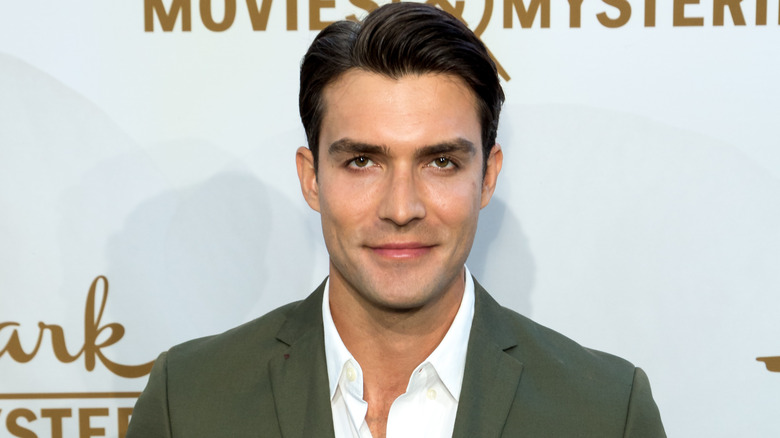 Greg Doherty/Getty Images
"Days of Our Lives" fans who watched the soap opera's spin-off "Beyond Salem" will likely recognize Dimitri Von Leuschner (Peter Porte). During the first season of the limited series, Dimitri posed as an ISA agent named Kyle Graham. The character claimed that the ISA sent him to be a backup partner for Billie Reed (Lisa Rinna) as she searched for the Alamainian gems. The two traveled the world together as they looked to get their hands on the priceless stones, and although they butted heads several times along the way, there were some definite sparks between the duo.
Of course, there were some red flags when Kyle seemed to be very interested in obtaining the gems and less interested in meeting anyone who could offer him any information or help in his search. The adventure took Kyle and Billie all around the globe as they looked to collect all the gems that made up the Alamanian Peacock. Once the agents did manage to gather all of the stones together, things quickly changed between Kyle and Billie.
In fact, it was revealed that Kyle was posing as an ISA agent the entire time when in reality, he was a member of the Von Leuschner family who wanted the valuable gems.
Dimitri was revealed to be working with Shane Donovan's twin brother Drew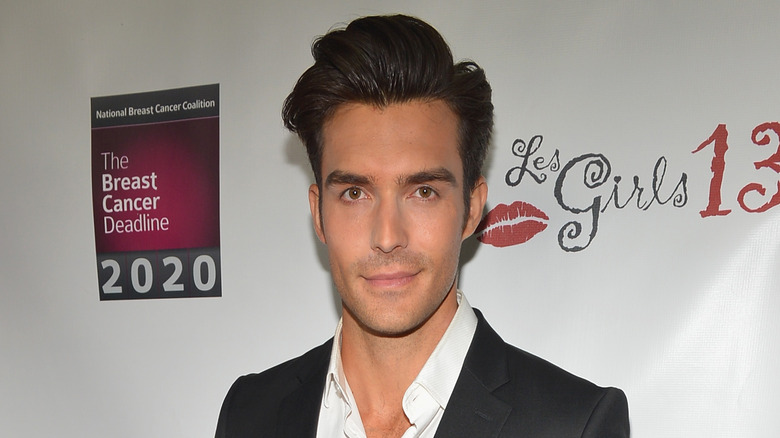 Alberto E. Rodriguez/Getty Images
After believing that Kyle was there to offer her some help, "Beyond Salem" fans were handed a twist when he revealed himself to be none other than Dimitri Von Leuschner, who was working with what appeared to be ISA golden boy Shane Donovan (Charles Shaughnessy). However, it was clear that Shane wasn't who he claimed to be either. Finally, it was discovered that Shane's identical evil twin brother, Drew Donovan, had been pulling the strings all along. The scheming pair planned to activate the Alamainian Peacock to activate armed satellites and use their dangerous lasers to force other countries to pay them for their safety. However, their devious plot was foiled when Leo Stark (Greg Rikaart) stepped in and saved the day.
Drew and Dimitri were both taken into custody. However, fans hadn't seen the last of Dimitri. Two years later, in 2023, the character popped up again and was revealed to be holding Kate Roberts (Lauren Koslow) hostage in Greece. Dimitri made his identity clear this time around, telling Kate exactly who he was and the former connection he had to Kate's daughter, Billie.
Kate was eventually rescued, and Dimitri escaped justice yet again. Then "Days of Our Lives" got another surprising update about the character, as it was revealed that Dimitri was actually the biological son of Salem villainess  Megan Hathaway DiMera (Miranda Wilson).
Dimitri is the newest member of Salem's villainous DiMera family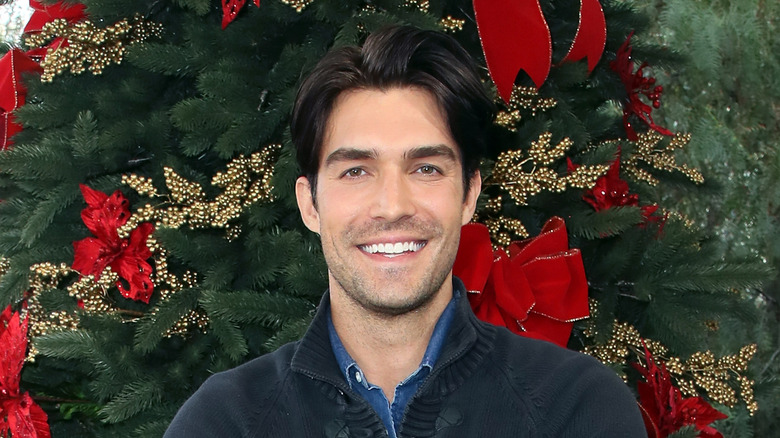 David Livingston/Getty Images
"Days of Our Lives" viewers watched Megan and Dimitri look to find a way to escape their criminal fates. This led them to kidnap Shane Donovan's son, Andrew Donovan (Colton Little). Dimitri then used Andrew's hostage situation to get his mother and aunt Kristen DiMera (Stacy Haiduk) out of prison and grant himself immunity for his crimes, per Soap Hub. Following Andrew's safe return, Dimitri found his way to Salem and moved into the DiMera mansion with his mother and newfound family members.
Dimitri's ties to the DiMera family make him all the more interesting. With aunts and uncles like Kristen, Tony, Chad, EJ, and Stefan, Dimitri is found to fit right into the family. In addition, he is now known to be Stefano DiMera's (Joseph Mascolo) grandson. While Stefano has other grandchildren, such as Theo, Johnny, Thomas, Charlotte, and Rachel, Dimitri is the oldest of the grandchildren.
Salem now has a new DiMera to stir up trouble on the soap opera. Fans can't wait to see what the future holds for the character and if he'll turn to the dark side like so many other DiMera family members before him.