What Bob Barker Was Doing In His Final Days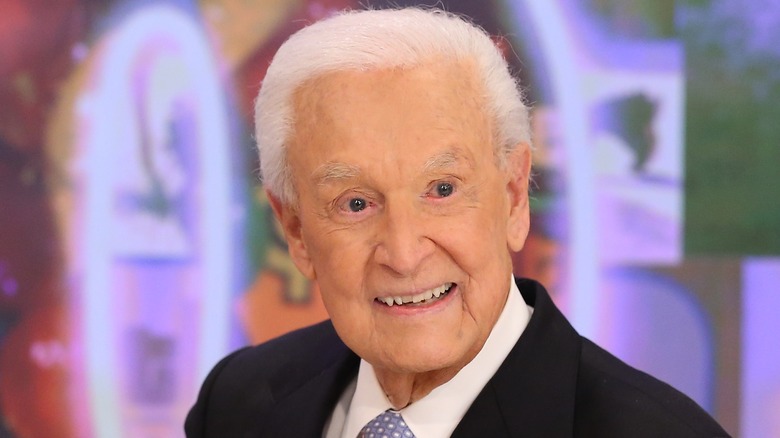 Jb Lacroix/Getty Images
Bob Barker, one of the most legendary game show hosts of our time, has died. The tragic news was announced Saturday morning by a publicist, according to the Associated Press. The beloved entertainer, who charmed millions nationwide as the host of "The Price is Right," passed away in his home in Los Angeles. He was 99 when he died.
Barker was the face that defined many of our favorite game shows. He got his big break in 1956 when he landed the job of hosting the game show "Truth of Consequences." It was clear even back then that Barker had a personality meant for audiences. The charismatic TV icon always knew just what to say to get a smile and a laugh out of nervous contestants and his witty jokes never failed to amuse his viewers. He served as the host of the "The Price is Right" for 35 years before passing the torch to Drew Carey in 2007 upon his retirement.
Since retiring, Barker's life became more of a mystery, leaving many to wonder how the legend spent his time before he passed away. Here's everything we know about Bob Barker's final days.
He remained a fighter for animal rights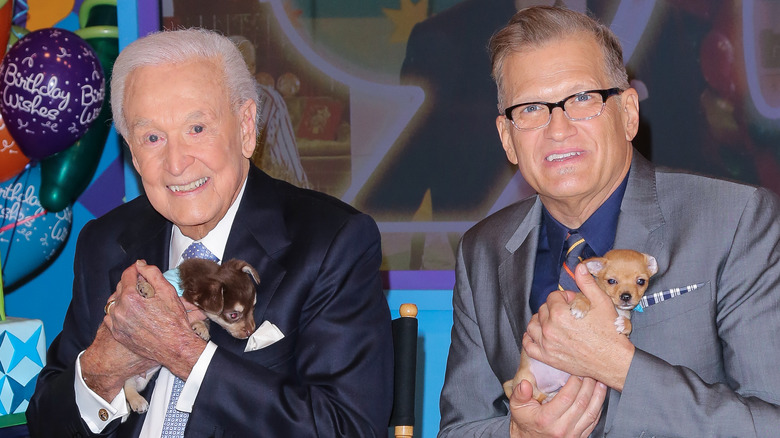 Paul Archuleta/Getty Images
Anyone who has ever watched an episode of "The Price is Right" knows that the show fully supports animal rights. Host Drew Carey famously signs off each show by reminding viewers to spay and neuter their pets. The sign-off is actually a touching tribute to Bob Barker, who started saying the catchy line to fight against the mistreatment of animals (via The Television Academy).
Even after leaving the show, Barker continued to fight for animal right. Barker, a known vegetarian, collaborated with PETA numerous times to bring attention to animal cruelty and he pledged millions of dollars to the animal rights organization, according to its website. The generous donation made it possible for PETA to launch its Los Angeles headquarters in 2012 — a building which now bears the name of its notorious donor. Barker is also credited as one of the investigative voices who exposed the animal cruelty by poultry producer Foster Farms (via The Hollywood Reporter).
PETA President Ingrid Newkirk released a statement following Barker's death. "Bob's influence on the entertainment industry is indisputable, but what mattered to him most was using his voice and prominent position to protect animals," Newkirk clarified.
He experienced medical problems in his last years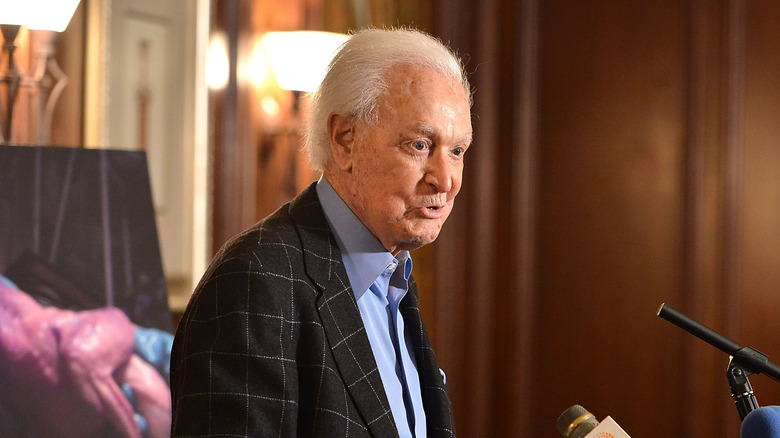 Araya Doheny/Getty Images
Unfortunately, Bob Barker's tragic death was preceded by years of concerning medical issues. Still, the vibrant showman seemed to always wear his signature smile when he was captured in photos during his later years, demonstrating his strength and endurance even while facing harrowing health problems.
In 2015, Barker suffered a serious fall that injured his knee and split open his forehead. He was rushed to the hospital where he received treatment and stitches to close the laceration, according to TMZ. Two years later, he fell again while in the bathroom. Though this fall wasn't nearly as severe, it triggered future episodes, including one that warranted a visit to the hospital after Barker woke up feeling tremendous pain in his back. One of his most recent falls happened at the beginning of 2019. TMZ reported the retiree slipped and fell while walking around his Hollywood Hills home.
Despite some of the sadder details that defined the end of his life, Barker will forever be remembered as someone who only wanted to help others. As a longtime game show host, he was dedicated to bringing joy to all who watched him. As an animal rights activist, he fought for a better life for the animals we share the planet with, and he continued this fight even up until his last days. And although he's passed away, we believe his positive influence on society will continue to live on.