Here's Who Originally Hosted The Price Is Right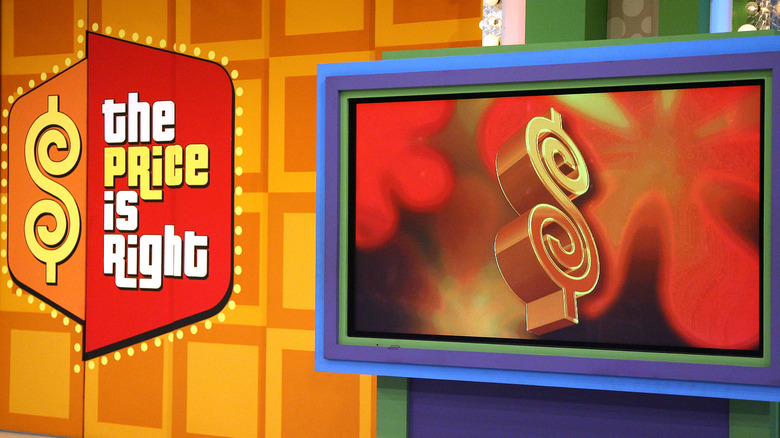 Valerie Macon/Getty Images
As a fan of "The Price is Right", we know you're always up for some tricky trivia questions. Here's a tough one for you: do you know who the original host of this much-loved, award-winning game show is? If you guessed Bob Barker, you'd actually be incorrect. Don't worry; we have the answer for you.
Bob Barker is probably the most widely recognized game show host there is. After all, you don't host "The Price is Right" for 35 years without leaving a huge impression (via IMDb.) Long-time fans of the daytime game show know him as the kind and well-mannered host who always kept the show running smoothly and never had a bad word to say about anyone. Not only was he a gentleman to contestants, but he is also a hero to animals everywhere. His famous tagline — "have your pet spayed or neutered" — at the end of each show is a tradition that current host Drew Carey paid tribute to upon taking over (via Outsider.)
While Barker and Carey are who most of today's fans of the show will recognize, there is one more host that many might not be familiar with.
Bill Cullen was the first host of The Price is Right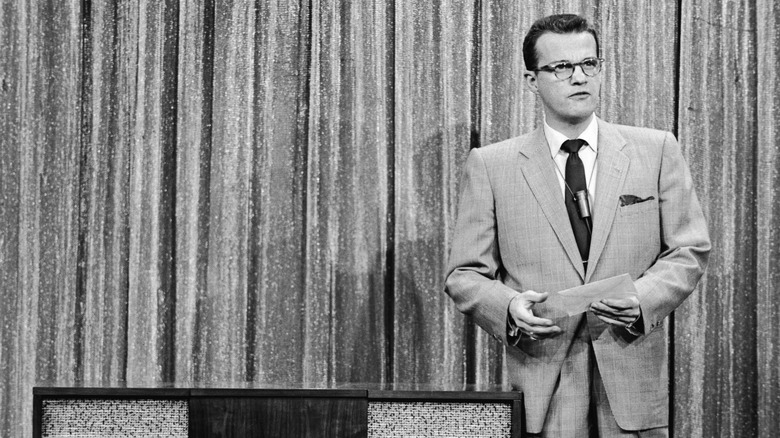 Hulton Archive/Getty Images
Believe it or not, Drew Carey isn't the first bespectacled host for this daytime television show. "The Price is Right" got its start back in 1956 with TV personality Bill Cullen as its original host (via IMDb.) Game show hosts usually know how to work a crowd. They have a voice and personality that draw people in. Bill Cullen checks all of the above and that's what landed him this gig of a lifetime as the first frontman of "The Price is Right." 
Cullen got his start in radio (via BillCullen.net.) His buttery-smooth, radio-perfect voice got him noticed by many up-and-coming shows, including a radio game show called "Winner Takes All." In 1946, Variety wrote a derisive opinion piece detailing how the current host Ward Wilson put on a "vaudeville" performance during the show. They wrote, "The whole gag was not only poor radio, but pure corn." Ouch! Poor Ward Wilson. But this turned out to be the big break Bill Cullen needed. He was the announcer for the show, but when Ward left, Cullen became the new host of the quiz show. 
Bill Cullen loved hosting game shows
Each host for "The Price is Right" is known for their distinct hosting style. As the face of the show, they are often given the artistic freedom to make the show how they see fit. After all, it's the host's jokes, personality, and the way they interact with the contestants (including eccentric celebrity contestants) that really give the show its spark.
This clip from a 1960 "The Price is Right" episode shows host Bill Cullen's style of keeping the show lively. Much like Bob Barker and Drew Carey, Cullen loved interacting with the contestants. He knew just what to say to get a laugh out of his audience. Also like Barker and Carey, Cullen seemed to really love hosting "The Price is Right."
Cullen was no stranger to the game show scene. During his career, he hosted around 35 different game shows (via The Washington Post.) Those game shows include "The Price is Right", "Winner Take All", "Eye Guess", and "Three on a Match". The last game show he hosted was "The Joker's Wild" (via IMDb) The game show host veteran passed away at the age of 70, leaving behind him a legacy of making others smile.