How Joanna Gaines' Perfectionism Negatively Impacted Her Start To Magnolia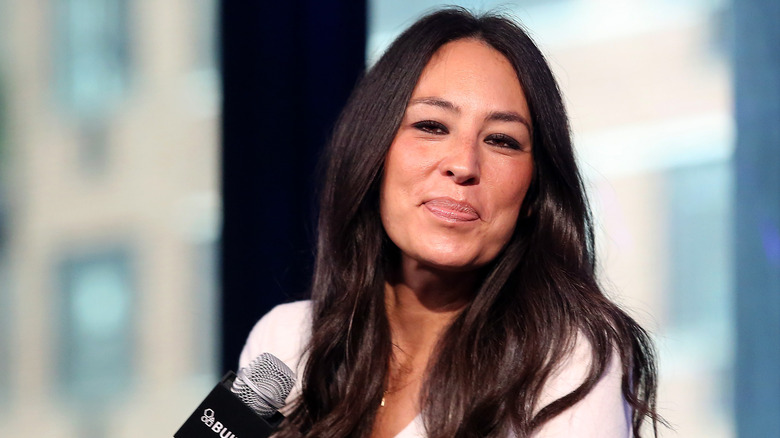 Donna Ward/Getty Images
Starting a business can be challenging, even for seasoned entrepreneurs. A common problem is the fear of failure, which often stems from perfectionism. Interior designer Joanna Gaines knows this struggle better than most, despite her tremendous success. The American entrepreneur and her husband, Chip Gaines, launched the lifestyle magazine Magnolia Journal in 2016. Over the next few years, they started several ventures, including a home decor collection, several coffee shops, a streaming app, a TV network, and other business endeavors, all under the Magnolia umbrella.
The "Fixer Upper" star definitely knew what she was doing when she launched the Magnolia brand. Today, her business employs more than 513 people and generates over $183 million per year. Additionally, Chip and Joanna Gaines' Magnolia Network is constantly growing, adding new shows to its library. But despite these aspects, Joanna hasn't always felt confident about her entrepreneurial skills. "I was fearing a whole lot of things: failure, our future, what people would think," she confessed in her memoir, "The Stories We Tell" (via TODAY).
Like other entrepreneurs, the mother-of-five strove for perfection and wanted to do everything right, which drained her energy. Luckily, things changed when she started journaling, a practice that helped her get to the root of her problem. 
Joanna Gaines has opened up about her battle with perfectionism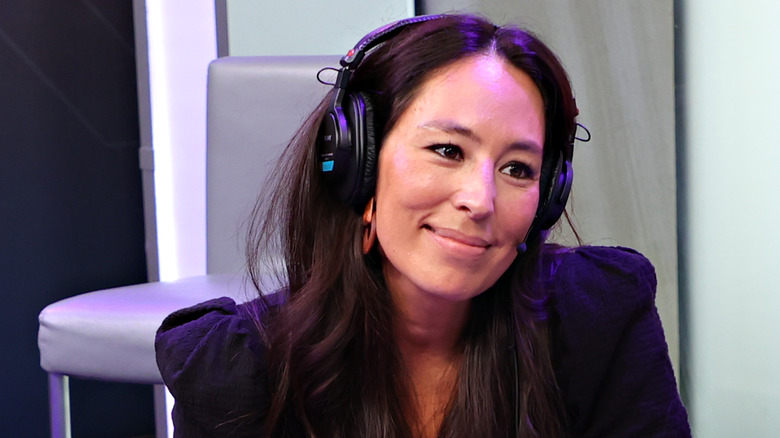 Cindy Ord/Getty Images
HGTV's "Fixer Upper" co-host seems confident and outgoing, but she hasn't always been this way. As most fans know, Joanna Gaines comes from a multiracial family with Korean, German, and Lebanese ancestry. Her parents met in Seoul, South Korea, and tied the knot in Las Vegas. Gaines grew up in Wichita, Kansas, and experienced bullying throughout her childhood, which affected her self-esteem. She couldn't even eat in school cafeterias because the other kids teased her. "I barely knew what Korean food was," she told The New York Times. "But kids assumed that my food was different because I looked different."
"I tried my best to fit in, acting as though I didn't get their jokes about my slanted eyes or hear their whispers when I'd opt for rice instead of fries in the cafeteria line," the "Fixer Upper" star wrote in her memoir (via TODAY). Her Korean mother, Nan Stevens, received the same treatment from others. After years of bullying, Gaines developed feelings of shame, unworthiness, and inferiority, causing her to chase perfection in everything she did.
The entrepreneur put her heart and soul into her work, but she also pushed herself to the limit. She wanted to be in control of her life, her business, and everything else, which drained her energy and left her feeling lonely. All this time, she didn't realize that her perfectionistic tendencies stemmed from the trauma she experienced as a child.
The Fixer Upper queen found herself through writing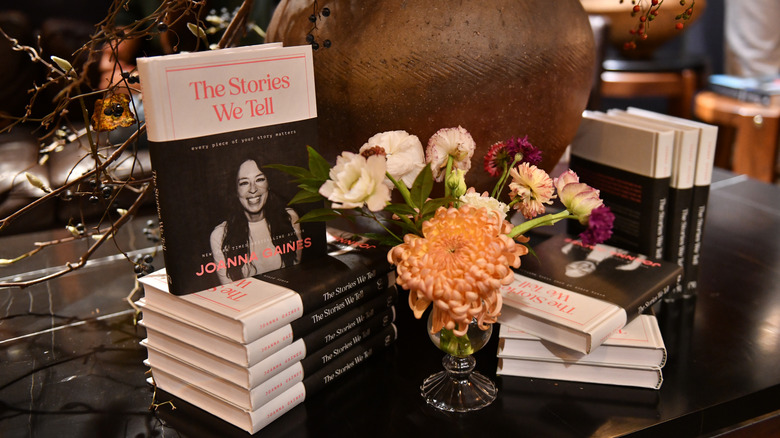 Craig Barritt/Getty Images
These tragic details about Joanna Gaines came to the surface recently, and she didn't give them much thought until her 44th birthday. "The last 20 years have been a heck of a ride, but I knew I couldn't keep going the way I have. My adrenaline was slowing, revealing in its absence insecurities and unhealthy habits from way back when that I'd been moving too fast to deal with," she revealed in her memoir (via Maria Shriver's Sunday Paper).
The "Fixer Upper" queen had a hard time starting and running Magnolia because she wanted everything to be perfect. This mindset gave her a competitive edge, but it also took a toll on her life. She felt lonely and scared about the future, living in fear that something would go wrong. At some point, Gaines decided to write down her thoughts so she could get to the root of the problem. "Writing is how I can make sense of things — problems, ideas, the world, and my place in it," she confessed in her book, "The Stories We Tell."
Through journaling, Gaines rediscovered herself and the things that matter. This practice also helped her connect the dots and process the childhood experiences that shaped her behavior. Later, she decided to share her life story and encourage others to do the same. "There's something about that openness that leads to connection, which I feel like we're all wanting," Gaines told TODAY.