Whatever Happened To The Bold And The Beautiful's 'Poison Ivy'?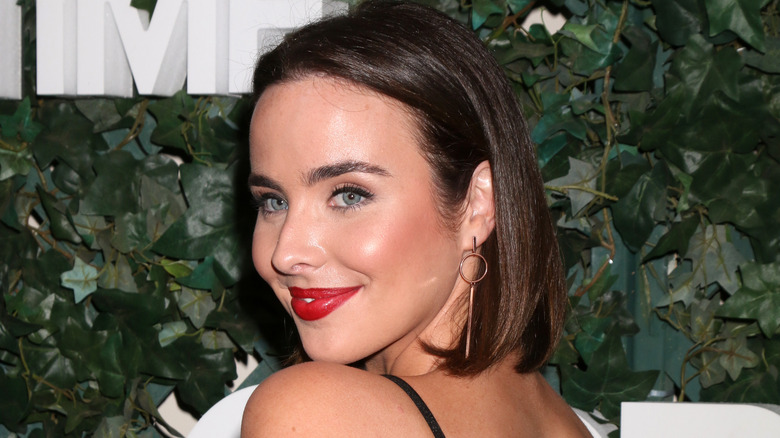 Kathy Hutchins/Shutterstock
"The Bold and the Beautiful" couple Liam Spencer (Scott Clifton) and Hope Logan (Annika Noelle) have definitely been tested throughout their tumultuous relationship on the soap, and one of those tests came in the form of Ivy Forrester (Ashleigh Brewer). From the moment the character was introduced on the soap in 2014, Ivy spelled trouble for some of the most established characters in Los Angeles, and she didn't let up until her exit in 2018.
Ivy came to town from Australia when her uncle Eric Forrester (John McCook) brought her to Los Angeles to work on a new collection at Forrester Creations. She proceeded to get tangled up in a love triangle with Liam and Hope, fall in love with Liam's brother Wyatt Spencer (Darin Brooks), and stir up a near-fatal feud with Steffy Forrester (Jacqueline MacInnes Wood). After creating plenty of problems for the citizens of Los Angeles, she flew back to Australia and hasn't been heard from since. Despite her abrupt exit, she certainly left quite an impression on the characters she left behind.
Ivy fell in love with Liam, then Wyatt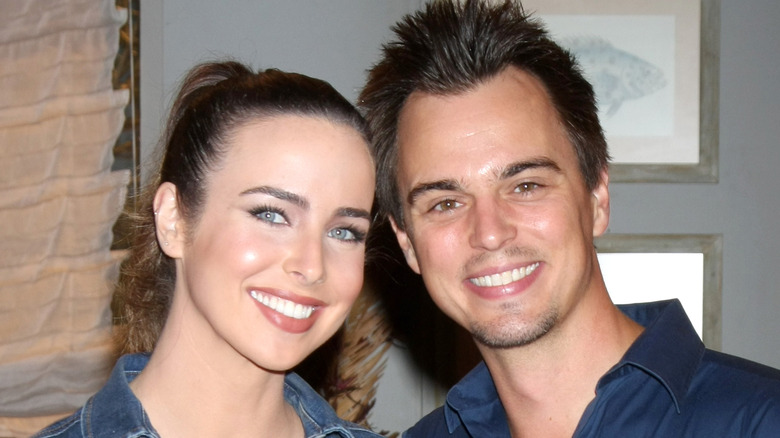 Kathy Hutchins/Shutterstock
When Ivy Forrester started working at Forrester Creations, she went on a business trip to Paris. At the time, Liam Spencer was supposed to meet Hope Logan (then Kimberly Matula) at the Eiffel Tower and marry her, but Quinn Fuller (Rena Sofer) had other ideas. She pushed Ivy into the river, knowing that Liam would save her and miss the wedding, and he played right into her hands. After Liam learned that Hope had married Wyatt Spencer instead, he turned to Ivy for consolation. Liam and Ivy got married — if only to secure Ivy's green card. They annulled their marriage after she received her dual citizenship, and when Liam moved on with Steffy Forrester, Ivy ended up with Wyatt — just as his mother Quinn wanted.
However, the bad blood between Steffy and Ivy grew. Especially when Ivy filmed evidence of Steffy hitting Aly Forrester (Ashlyn Pearce) over the head with a tire iron, resulting in Aly's death. Ivy used the video to blackmail her way into a new job at Forrester Creations, but Steffy fired her soon after. Things got even worse when Ivy kissed Thomas Forrester (then Pierson Fode), and Steffy told Wyatt before Ivy had the chance. That resulted in a fight that led to Ivy being electrocuted. She got a restraining order against Steffy, and when neither Liam nor Wyatt wanted to pursue a relationship with her, Ivy left town and headed back to Australia.
Ashleigh Brewer returned to her roots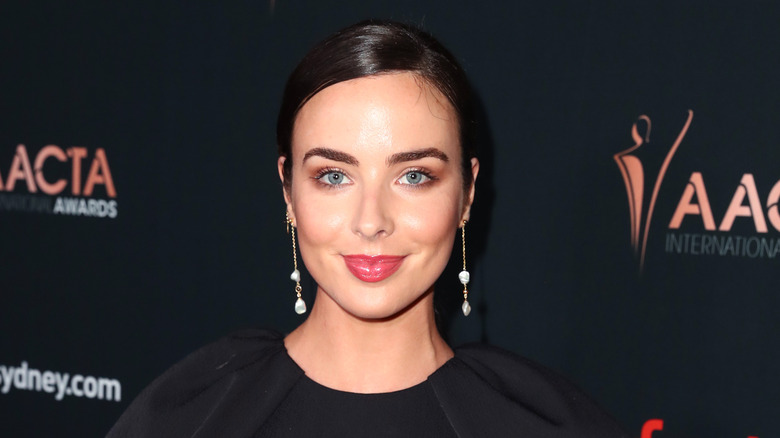 Joe Scarnici/Getty Images
Since her exit from "The Bold and the Beautiful" in 2018, Ashleigh Brewer returned to Australia to pursue other acting opportunities. She landed a recurring role on the Australian soap opera "Home and Away" and has been featured in various other projects, such as "My Dinner with Herve" and "At the Edge of Night." Brewer revealed her exit from "The Bold and the Beautiful" in an interview with the Herald Sun and shared her excitement for the future after leaving the soap.
"It's definitely time for me, and I've had Margot [Robbie] encouraging me for so long, saying just leave it and see what happens," she told the outlet. "So I'm throwing caution to the wind now and keeping myself open to opportunities. I've been doing soaps for 10 years now. It's daunting but so exciting."
Even though Ivy was a somewhat controversial character due to her involvement with some fan-favorite couples on "The Bold and the Beautiful," viewers wonder if she will ever return to Los Angeles. Although a comeback for Brewer is yet to be seen, Ivy's stint on the show is definitely one to remember.