What To Know About Elon Musk's Ex-Wife, Justine Wilson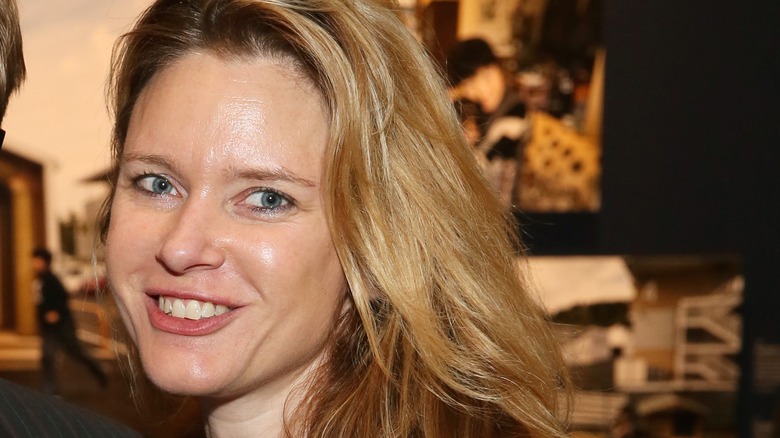 Ryan Miller/Getty Images
We may receive a commission on purchases made from links.
Before tech guru Elon Musk became the controversial figure he is today, he was a college student who sweetly courted his first wife, Justine Wilson. The two met while both students at Queen's University in Ontario, Canada, in the 1990s, and he quickly began pursuing Wilson. Even after he transferred to the University of Pennsylvania, he continued sending her flowers and showing immense interest in Wilson before she agreed to go on a date with him. The two would finally marry in January 2000 and welcome six children in total, though their first son, Nevada Alexander, sadly passed away in 2002 from sudden infant death syndrome.
Their break up arrived in 2008, and their divorce was met with its share of controversy.  He'd informed Wilson that he was filing the paperwork by calling her therapist's office and leaving a message.  It was rumored that he'd cheated on Wilson with his second wife, actor Talulah Riley, whom he was engaged to by week six of his separation. However, Musk has refuted this. Even with such a muddled chain of events, Wilson still praised Riley for being the better woman for her ex. Wilson has admitted that being a housewife never fitted her, which is why she was making a name for herself outside of her marriage, even before it came to an end. 
Justine Wilson has a long love for fiction
Unlike Elon Musk with his many business ventures, Justine Wilson knew early that writing was her passion, even before she penned her first novel.  After earning her bachelor's degree in English literature from Queen's University, she moved overseas, teaching English as a second language to students in Japan. Wilson also worked in Australia before embarking on her journey to becoming a published author. 
Horror novelist Stephen King is among one of Wilson's inspirations, and in 2005, she published her first fantasy tale, titled "BloodAngel," through Penguin Books. Her second supernatural book, "Uninvited," debuted in 2007 before the sequel to her first novel, "Lord of Bones," hit shelves in 2008, also published by Penguin. 
Wilson went on to share her writings in short story collections, such as 2010's "Kiss Me Deadly: 13 Tales of Paranormal Love," curated by author and editor Trisha Telep. When speaking with Tracking Wonder for its Books That Matter interview, Wilson reflected on how her work has impacted her life. She explained, "My writing reminds me who I am and who I want to be." 
Justine Wilson received $20 million in her divorce settlement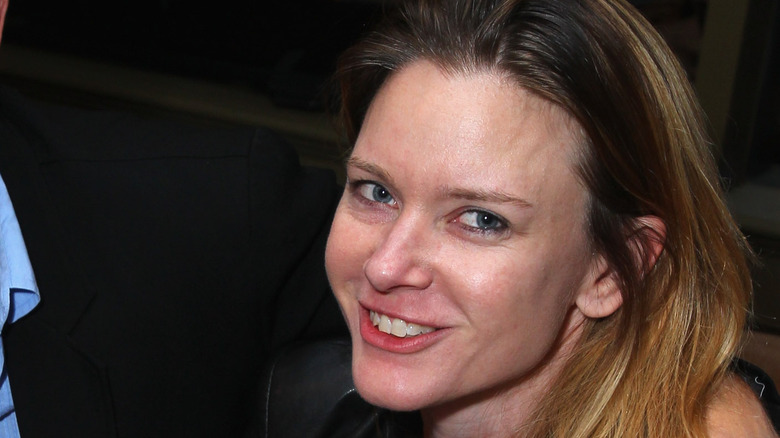 Alexandra Wyman/Getty Images
The divorce between Elon Musk and Justine Wilson was quite pricey. Musk has reported that the couple's post-marital agreement granted Wilson $20 million. He also covered her lawyer fees during the case. As for their five children, twins Vivian and Griffi and triplets Kai, Saxon, and Damian, the former couple share custody of them, though one of their children has chosen to distance themselves from Musk. In June 2022, Vivian filed a petition to change her last name to her mother's maiden name. She also requested to have her gender legally changed from male to female. Wilson supported her daughter's decision, while Musk seems to be giving Vivian her space, telling the Financial Times, "It [the relationship] may change, but I have very good relationships with all the others [children]. Can't win them all."
Once the two were legally separated for good, Musk remarried Talulah Riley. Wilson has been much more private with her love life. In her 2010 op-ed with Marie Claire, she shared that she was in a relationship with a longtime friend. Her ex-husband claimed this person was Matt Peterson, the president of the environment protection organization Global Green. It's unknown if the two remain a couple, but Wilson does share occasional photos on social media alongside friends. While she still uses her married name for her books and social media platforms, Wilson seems at peace without being romantically tied to the now richest person in the world.