We Once Again Have Hope For 'Thope' On The Bold And The Beautiful
Hope Logan (Annika Noelle) has been going through a crisis of conscience since first kissing Thomas Forrester (Matthew Atkinson) in Rome. She never wanted to be anything like her mother, Brooke Logan (Katherine Kelly Lang), but straying from her husband, Liam Spencer (Scott Clifton), felt like something straight out of her playbook. Hope's mother often found herself betraying her partners over the years, leading to a ton of upheaval in Hope's life. 
After weeks of going back and forth about her conflicting feelings for Thomas, Hope gave in and not only kissed him but also slept with him multiple times. Once he witnessed the kiss, Liam wanted nothing more to do with his marriage, and Hope had the divorce papers drawn up. Although it appeared as if Hope and Liam could be headed toward a reconciliation, things are suddenly heating back up between Thomas and Hope. 
The official Twitter account for "The Bold and the Beautiful" recently posted a spoiler video for this week's episodes, showcasing Thomas' vow to love Hope like "no one else can." Liam had an opportunity to reignite his marriage to Hope, but he chose to go in the opposite direction toward his former flame, Steffy Forrester (Jacqueline MacInnes Wood). With Hope seemingly back on the market, Thomas isn't wasting any time, and he's letting Hope (and Liam) know his intentions.
Viewers want Hope with someone that will love her and only her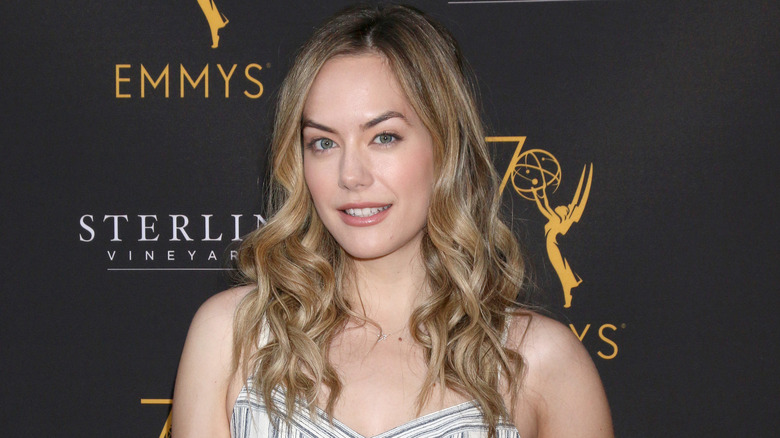 Kathy Hutchins/Shutterstock
Thomas Forrester's declaration of love for Hope Logan is a signal that he's finally ready for something real. After years of mind games, manipulation, and tricks to be with her, he has a golden opportunity. For the first time, Hope is showing signs of wanting to be with him for the man that he is without any nefarious string-pulling behind the scenes. Viewers flocked to social media expressing excitement and hope for the future regarding a potential relationship between Thomas and Hope. 
One viewer wants Hope to be with someone who loves her and only her, writing, "We are ready for Hope to let Thomas love her the way she deserves to be loved as it is time for her to finally be happy and that is with him. I love that he told her to let him love her like no one else can after previously telling her he wants a life with her. #Thope." 
A key argument against the idea of these fledgling lovebirds finding happiness together is the laundry list of wrongdoings committed by Thomas. However, one fan acknowledged those actions while still advocating for their future, tweeting: "I say that Thomas and Hope should go for it. Yeah, Thomas has done some things that weren't right to people. But Thomas isn't the only one with such a past. If Thomas's Love for Hope is the real deal. Then give Hope and Thomas a real chance at Love."