Why Patricia Heaton's Everybody Loves Raymond Casting Caused Behind-The-Scenes Drama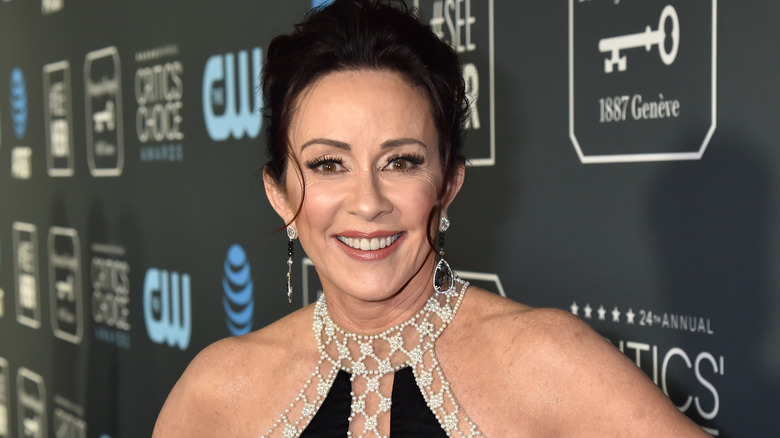 Jeff Kravitz/Getty Images
When "Everybody Loves Raymond" creator Phil Rosenthal was still in the development stages of the late '90s, early 2000s sitcom, he had no idea that it would become the Emmy award-winning, decades-long syndicated show it is today. But one thing he did know for sure: CBS wasn't going to push him around on casting the wrong woman for the role of Debra Barone, housewife to the titular character, Ray Barone. 
Rosenthal sat down with Yahoo Entertainment to discuss the nine-season show when he recounted sitting down with the network's first choice for Debra. "I thought she was wrong, but I met with her, and she was a very pleasant, very nice person. But during the meeting, I convinced her to read a little bit with me, and she was ten times worse for the part than I thought she would be!" Rosenthal confessed. 
Although Rosenthal has been careful never to name CBS' first pick, he made it clear that the network was looking for someone "hotter" to play the stay-at-home mom — a casting choice he felt so strongly against that he was prepared to quit the show over it.
Rosenthal was ready to walk out of the Debra casting meeting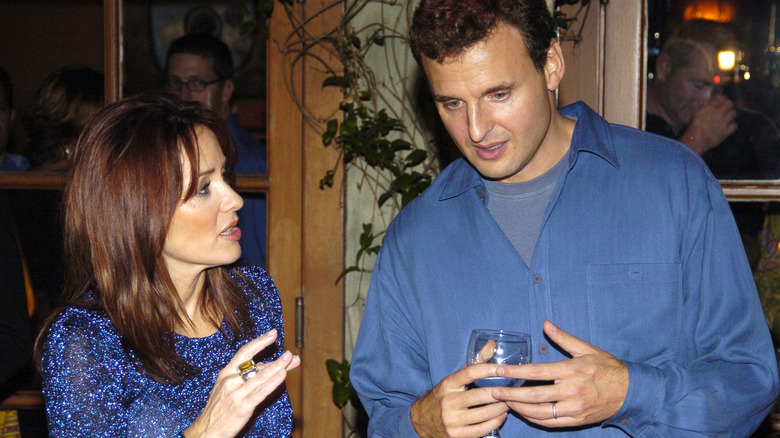 Jeff Kravitz/Getty Images
It's hard to imagine anyone except Patricia Heaton playing the role of the loving, wisecracking, patient-to-a-fault wife on "Everybody Loves Raymond." However, Phil Rosenthal said he didn't have Heaton in mind when he first sat down to discuss final actress picks for Debra with the former head of CBS, Leslie Moonves. All he knew was that he didn't want Moonves' pick, and Rosenthal was fully ready to be fired — or quit — over the decision. 
Rosenthal told Yahoo Entertainment that when Moonves inevitably brought up his suggested actress, the show creator told him the truth. "I said, 'I love her, and I've loved everything she's been in. I think she's terrific and beautiful, but then she read for me, and I have to tell you, it's just not what I wrote. I don't see them as a couple. I think she could do it, but I also think that maybe we could do better.' [Moonves] said, 'Well, it's just an idea.' Two weeks later, Patty walked in, and within five minutes, she had the part," Rosenthal said. 
The chemistry between Ray Romano and Patricia Heaton was tangible on-screen, and not in a steamy, too-hot-to-be-real kind of way — in a genuinely hilarious way that allowed audiences to believe they really were watching a married couple bicker over in-laws, golf games, and other real-life antics of the Barone family.
Heaton was mentally in the same spot as Debra at the time of her audition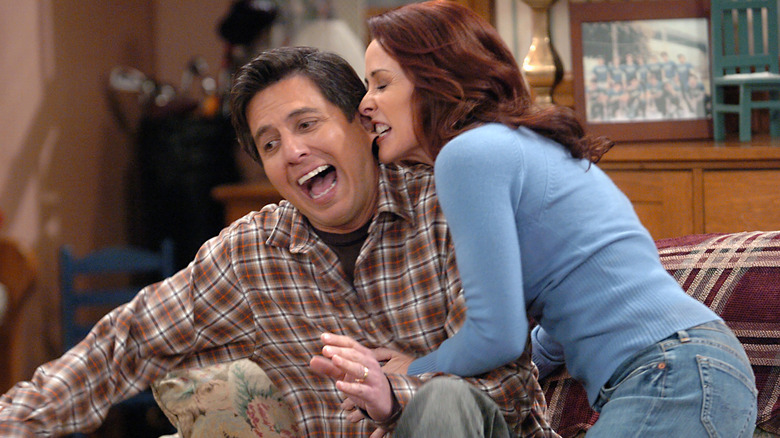 Bob Riha Jr/Getty Images
Debra Barone served as a chronically exasperated foil to the zany, overbearing, and unaware Italian-American family she married into, which contributed to the show's comedic timing and longevity. Luckily, Heaton said she didn't have to try too hard to get in that mindset for the audition: as a coupon-clipping, short-on-time mom of two, she walked into her "Raymond" audition already frazzled after a babysitting snafu, ready to get back to her family. 
In an interview with the Television Academy, Heaton described her "harried" audition: "I was in this mode, which is exactly where Debra was in the scene that I was reading. So, I really didn't have to do anything. She was angry at Ray. I'm always angry at my husband. So, I just did it." She later auditioned with the leading actor Ray Romano, and the pair's compatibility sealed the deal. 
Indeed, it was this authenticity that made the cast of "Everybody Loves Raymond" so watchable, from the married couple and their three kids to Ray's tone-deaf parents, Frank and Marie, to the perpetually gloomy, boomy voiced brother Robert, played by Brad Garrett. Rosenthal credits the show's longevity to the writers, cast, and crew prioritizing real-life, timeless sitcom plots with good, old-fashioned comedic acting and, in turn, sticking to your guns until you find the right actor for the part — no matter what the network execs have to say about it.