Michael Damian Is Heading Back To The Young And The Restless (& This Time He Might Stay)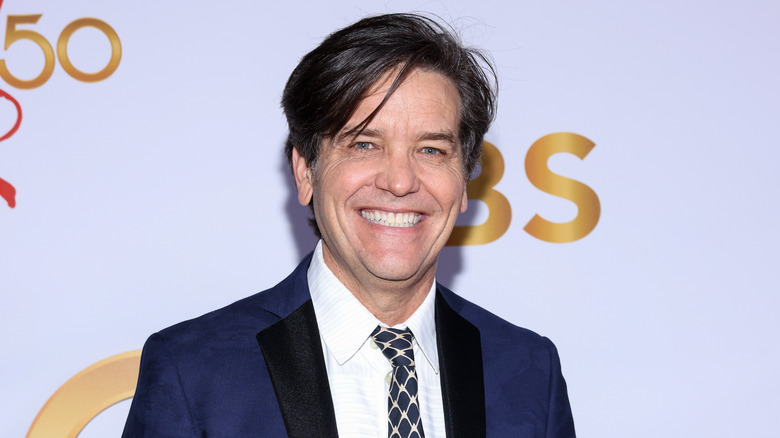 Victoria Sirakova/Getty Images
Danny Romalotti (Michael Damian) returned to "The Young and the Restless" in late 2022 for a surprise visit during the holidays. However, it was a brief appearance, and viewers didn't see Genoa City's favorite rock star again until around the town-wide gala event in Spring 2023. Again, Danny nailed all of his greatest hits by visiting characters he's famous for interacting with, like Phyllis Summers (Michelle Stafford) and Christine Williams (Lauralee Bell), but it was cut short. 
Luckily for fans of the daytime veteran, he's officially making a comeback, and this time, it's reportedly much longer than his recent stints in town. According to Soaps, Damian is slated to return on September 28, and speculation is already running rampant about a potential new love story with his ex-wife, Christine. Her portrayer, Bell, took to social media to tease Damian's return, writing, "Yup, it's happening @michaeldamian1 coming back to #yr and this time for an extended stay. #keepcalm #rockon." 
The news of Damian's triumphant return also comes in the wake of leading star, Eric Braeden (Victor Newman) making a public plea for him to come back to his roots. In a tweet to the returning star, he said, "MICHAEL DAMIAN, get your ass back on the show, and I'll show you how to ROCK ON!!! And bring DOUGIE with you!!" As of now, there's no word on what Danny will be doing on "Y&R," but there's a plethora of plot options to dive into. 
Viewers are thrilled for Danny's return to Genoa City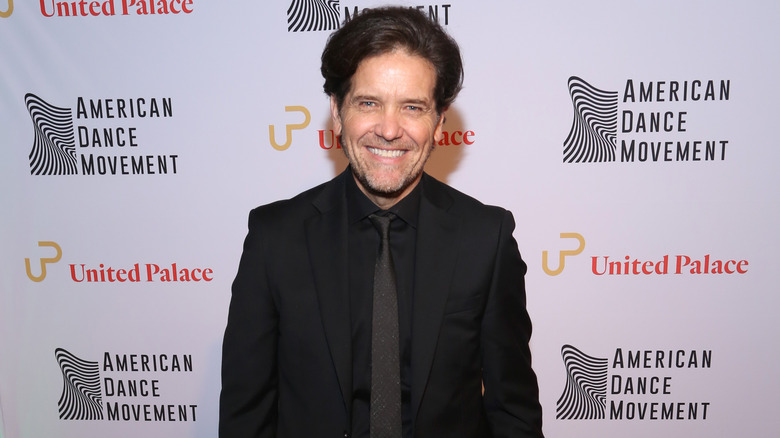 Manny Carabel/Getty Images
Michael Damian's extended return to "The Young and the Restless" opens up endless possibilities with some of his former cast members. For starters, the last time he saw Phyllis Summers was the night she faked her death following the gala, and clearly, she's still alive and well. Danny might have a bone or two to pick with his crimson-haired ex-wife because of how their son, Danny Romalotti Jr., was hurt by her actions. However, it's more likely that he'll dive into a story with a recently single Christine Williams. 
Christine, or Cricket (as she's affectionately called), and Danny still have quite the electric chemistry, and pairing them together will breathe new life into their characters. While it's not evident if Danny and Cricket are on the road to a rekindled romance, viewers are being vocal about their desire to make it happen. One fan tweeted, "You do not know how happy this makes me! I've never given up hope on Danny and Cricket getting their happily ever after ending!! I can't wait to watch you both!!!." Another viewer echoed that sentiment, writing, "Great news! #YR I want a Danny-Cricket story, but if she won't stay around enough I'd take Danny-Traci."
Sadly, not everyone is sold on the idea of bringing back another past face for the 50th-anniversary celebration. One viewer said, "Oh look a show celebrating an anniversary bringing back characters from the show's past. What a novel idea."