We're Thrilled To Have Adam Huss Back As Nikolas On General Hospital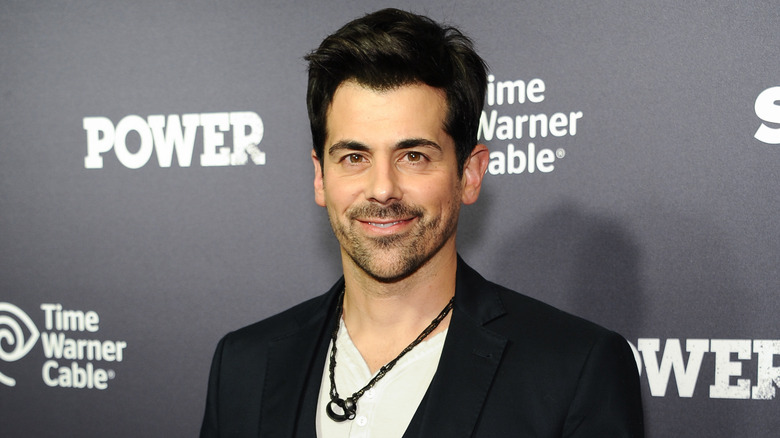 D Dipasupil/Getty Images
"General Hospital" fans have been on the edge of their seats lately and were shocked to see Adam Huss briefly reappear as Nikolas Cassadine on the August 31 episode. Not only was Nikolas alive, but he was lounging around drinking a beer! Ava Jerome (Maura West) thought she'd killed Nikolas in February, but after hiding his body with the help of Austin Gatlin-Holt (Roger Howarth), it later disappeared, to her horror. We eventually learned in March that Austin's cousin Mason Gatlin (Nathanyael Grey) had Nik secretly held somewhere on life support, so the questions had been burning ever since.
Tyler Christopher originated the role in 1996, and then in 2019, Nikolas was recast with Marcus Coloma. In December 2022, Coloma was unceremoniously let go from "GH," and Huss — who had previously stepped in when Coloma was unavailable — returned to finish out Nikolas' story. Since it was revealed that Nikolas was alive, fans have been clamoring for Christopher to return to the part, but his real-life issues with alcohol abuse may have factored into why he has yet to reprise the role. Now that Huss is back, it seems like he's here for the foreseeable future, and the fans had a lot to say about it on social media.
Fans were happy to see Huss' return
Nikolas Cassadine's fate is finally unfolding on "General Hospital," with Adam Huss back on screen. When the actor was previously on the show, he brought out a darkness and anger from deep within Nik that was a refreshing change as the character was starting to come unhinged. Nikolas threatened to take Ava Jerome's daughter away, which led her to — accidentally — kill him. So seeing him back in the part will be great, as viewers will get to see his rage against Ava and plot his revenge. Many fans on Twitter expressed their happiness upon seeing Huss return, and the actor responded, "You all are so kind. Thank you #ghfans."
Many viewers are excited that Nik's story will continue, with an avid fan tweeting, "I'm thrilled for you and the GH nation! Nikolas is back! I can't wait to find out what has been going on during your recovery from Ava conking you over the head! Welcome back, Adam!" One fan remarked that they were glad Huss is being given the chance to put his spin on the character. Although, one dissenting viewer posted, "I think I am the only person who groaned when Nik showed back up....I was so tired of him when he died, and I know it's going to be nothing but Nikolas again."
That said, we're still thrilled to see Huss back and look forward to how things play out!