What We Know About Bethenny Frankel And Andy Cohen's Rocky Relationship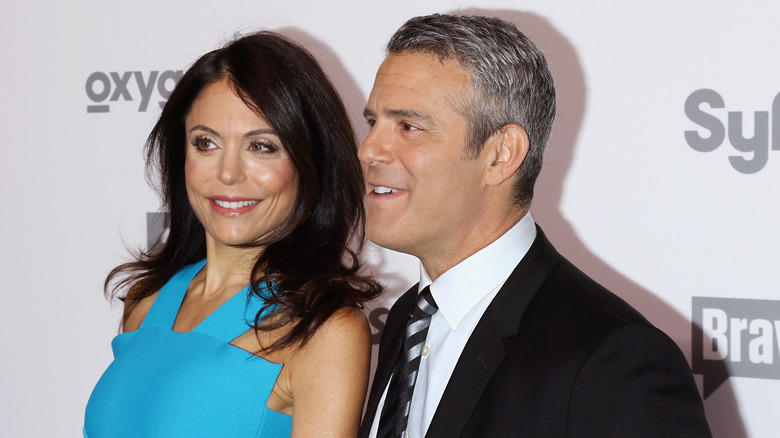 Jim Spellman/Getty Images
If you're looking for drama, there's no better place to turn than the Bravo Cinematic Universe. There may not be time travel and inter-planetary wars, but there's certainly no shortage of screaming matches and cheating scandals. Over the years, the "Real Housewives" franchise has expanded to include cities across the country and beyond — now, fans can watch reality stars argue in Salt Lake City, Dubai, and Potomac. For the past two decades, "Watch What Happens Live" host and Bravo executive producer Andy Cohen has been fueling the fire behind the scenes ... In fact, he's even gotten mixed up in a few skirmishes of his own, as Cohen has beefed with celebrities like Jillian Michaels, NeNe Leakes, and Kathy Griffin. 
Original "Real Housewives" cast member Bethenny Frankel has had her own issues with the Bravo host over the years. The Skinnygirl founder, who's made headlines for attempting to unionize reality TV stars, is pretty sure Cohen isn't a fan of her efforts. "I can tell you with great certainty that everyone at Bravo likely despises me, including Andy Cohen, because it's very personal and because they have to protect the realm," Frankel told Rob Lowe on an episode of his Team Coco podcast. Recently, Frankel has criticized Bravo's "unrealistic NDAs," a common concern in the world of reality TV stars. Cohen, who's built a career off of other peoples' drama, will certainly be impacted if Bravo's stars go on strike.
Andy Cohen once called Bethenny Frankel a hypocrite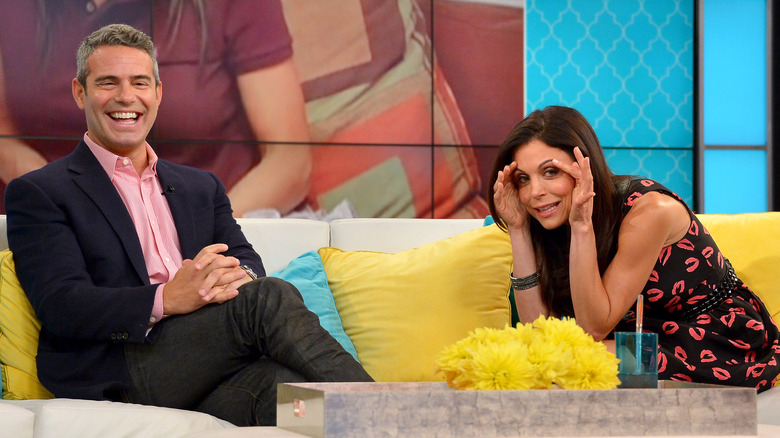 Mike Coppola/Getty Images
Bethenny Frankel understands why some people might criticize her union efforts. "It's a very complicated thing I walked myself into whilst also burning bridges and seeming like I'm biting the hand that fed me, but I fed myself," she told Rob Lowe. In other words, she's used her "Housewives" notoriety to launch a successful business. However, the star is quick to point out that "There are a lot of people who didn't get fed." Most reality stars struggle to find their footing after their shows air, and Frankel is speaking up on their behalf.
Meanwhile, Andy Cohen has called Frankel's criticisms of "The Real Housewives" hypocritical, especially since she's profiting off of a rewatch podcast, "ReWives." "I said it was kind of hypocritical of you because you've been trashing The Housewives [franchise] publicly for the last three years," he told her on an episode of "Watch What Happens Live." Frankel's response? She was on the show for over a decade, and she has the right to talk about it — it's her life. What's more, he didn't bring his criticisms up privately, he hashed them out on an episode of "Radio Andy."
Still, Frankel has made it clear on her other podcast, "Just B," that her "reality reckoning" isn't an attack against Andy Cohen or Bravo in particular, "[It's] about a systemic issue in the entertainment industry" (via Us Weekly).
Andy Cohen got mixed up in Bethenny Frankel's love life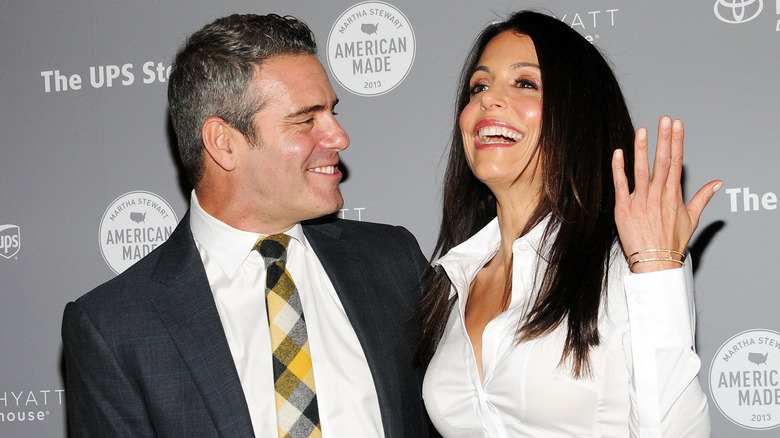 Desiree Navarro/Getty Images
According to Bethenny Frankel, Andy Cohen was the one who told her to marry Jason Hoppy, her ex-husband and the father of her daughter, Bryn. "Andy told me to marry Jason, so, there we go," she revealed on her podcast, "Just B" (via People). Suffice it to say, Frankel and Hoppy's marriage didn't end well, and although this rough patch in her life isn't Cohen's fault per se, he certainly had something to do with it (allegedly).
Despite their dramatic ups and downs, Bethenny Frankel and Andy Cohen are still on good terms. In fact, during an interview with Extra, Frankel called her on-air tension with Cohen "great television." According to the Skinnygirl founder, she had a long conversation with the host the day after appearing on his talk show. "It's good for the two of us," she said. "We always check in with each other to be like 'how crazy.'" When the big personalities first met, Frankel was a "nobody" and Cohen was an executive. Now, the playing field has evened out. "We have sort of bobbed and weaved in this business," the reality star said of her relationship with the host. Regardless, both parties know that drama makes for good conversation ... and great ratings.