Why Bethenny Frankel And Jason Hoppy Got Divorced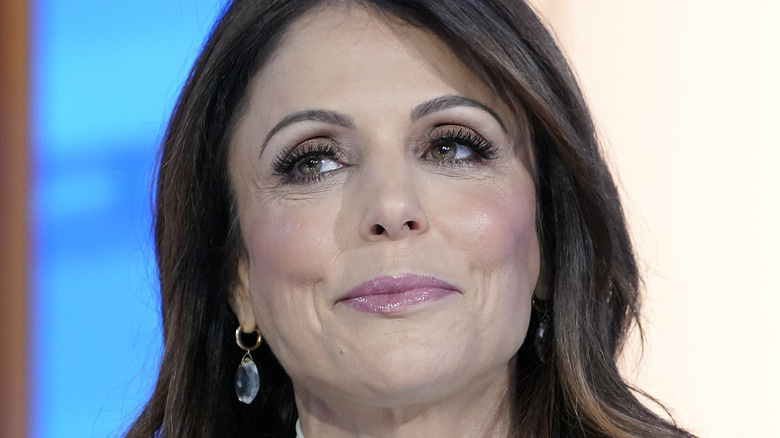 John Lamparski/Getty Images
When "The Real Housewives of New York City" aired, Bethenny Frankel was introduced as the strong, independent businesswoman character of the show. While she actively dated, the star lived by herself and was generally single as opposed to her castmates. In 2008, during Season 3 of the show, the viewers met Jason Hoppy. The pair seemed to be the perfect fast-paced, smart-mouthed New Yorker couple. Hoppy proposed to then-pregnant Frankel and the pair went on to exchange vows on their spinoff show "Bethenny Getting Married?"
Frankel and Hoppy got another spinoff show called "Bethenny Ever After," which ran from 2010 to 2012, where they shared the ups and downs of their relationships. Many fans felt that the tensions were visible. But no one could have predicted just how explosive the demise of their marriage would be when they announced their separation on December 23, 2012 only 2 years after getting married (via Us Weekly Magazine).
In a statement made to Us Weekly Frankel shared, "We have love and respect for one another and will continue to amicably co-parent our daughter who is and will always remain our first priority. This is an immensely painful and heartbreaking time for us." Unfortunately, through the course of a very public divorce that took 8 years, fully 4 times the length of the marriage itself, the public finally got their answers on why their amicability was short-lived and why their marriage had to end.
Bethenny Frankel and Jason Hoppy's custody battle exposed their hostile marriage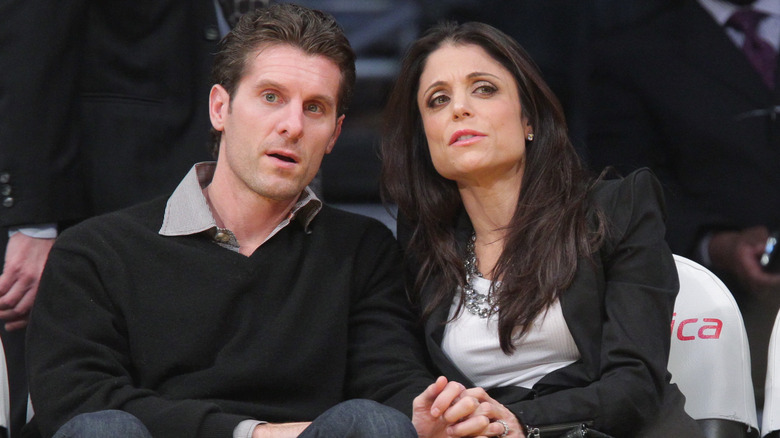 Noel Vasquez/Getty Images
What began as a seemingly amicable separation, spiraled so quickly right before the public's eyes into one of the most tumultuous celebrity divorces of all time. Overnight, everyone saw an entirely different side to Jason Hoppy. It all began with the custody battles over their daughter Bryn Hoppy (via Daily Mail). The very public court case revealed details of the hostile environment that led to their separation. Bethenny Frankel's lawyer Allan Mayefsky put it best when he accused her husband of going "to war" the second they separated.
Page Six provided a front-row seat to the tragic battle, including details of a complaint Frankel filed after Hoppy aggressively confronted her at their daughter's school in front of all of Brynn's classmates. Frankel's complaint included abusive texts and emails sent by Hoppy that were shocking. In one text, Hoppy bluntly threatens, "I'll never go away."
The couple's therapist had to quit
The divorce involved countless battles both inside and out of court. And unfortunately for Frankel, her being a public figure meant every single messy detail being broadcasted publicly. Frankel even shared a glimpse into her emotional agony and torment through later seasons of "RHONY" as the ladies shuddered at every new headline.
As Bethenny Frankel testified, more and more toxic details emerged about their marriage. The Skinnygirl founder took the stand one day and shared how she feared for her life while living with Jason Hoppy, so much so that she actually kept her bedroom locked. Frankel even went so far as to compare their living situation to "a torture chamber" (via People).
Dr. Rami Mosseri, the couple's relationship therapist, testified how even he had to quit as he saw no hope in getting through to Hoppy (via Page Six). Fortunately, the divorce was finally finalized and she announced her engagement to boyfriend Paul Bernon at the same time (via People). One door finally closed, and a new one has opened for Frankel and Bernon. 
If you or someone you know is dealing with domestic abuse, you can call the National Domestic Violence Hotline at 1−800−799−7233. You can also find more information, resources and support at their website.