The Stunning Transformation Of Kevin Costner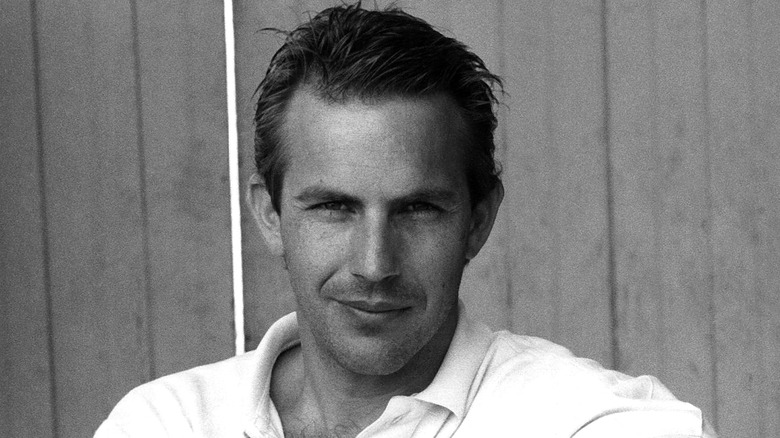 Bob Riha Jr/Getty Images
Whether you know Kevin Costner as the lead of the hugely popular "Yellowstone," or you're a fan of cult classics like "The Big Chill" or "Silverado," there are few of us who haven't come across his work over the years. The actor got his start in the '80s before quickly earning himself a reputation as one of his generation's go-to Western actors. From "A Perfect World" to "Open Range" to "Wyatt Earp," Costner became a regular in the genre. But his career has taken him to other genres, too — whether it's action, thriller, romance, or drama, Costner is a versatile and always exciting screen presence.
Although Costner found renewed success and fame as John Dutton, the lead on "Yellowstone," in 2023, the actor announced his plans to leave the show behind, citing artistic differences. But this isn't the last we'll see of Costner. Next up, he'll be directing and starring in "Horizon", a four-part saga about the American West. 
Let's take a closer look at Costner's journey from humble beginnings to modern-day Western heroics. Here is the stunning transformation of Kevin Costner.
Kevin Costner grew up in California with little money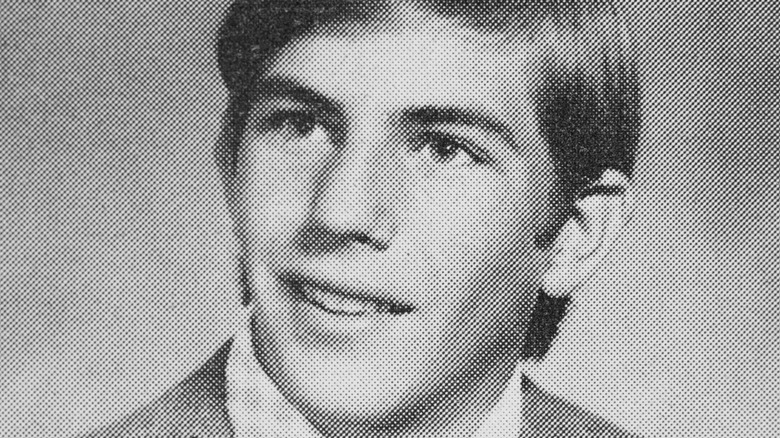 Ted Soqui/Getty Images
Born in 1955 in California, Kevin Costner grew up in a family that scraped to get by — even though he didn't quite realize it at the time. His mother was a welfare worker, and his father was an electric line servicer. 
Even though they didn't have much, Costner couldn't have been happier. "I thought I had the greatest upbringing," he once told Collider. "I thought I had the biggest yard. I didn't realize we didn't have any money hardly until I went and saw a kid's backyard and they had a pool in it." As he got a little older, he began to understand that his parents didn't have much — but they did have a strong family bond. "The way I was treated, my parents came to every one of my games because it was important to them ... it was part of my upbringing, which was family. My roots were that," he said.
Kevin Costner was athletic when he was young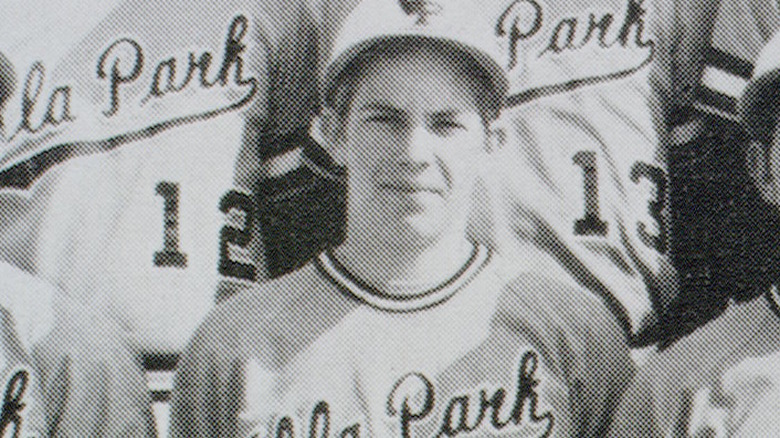 Ted Soqui/Getty Images
When Kevin Costner was young, he didn't initially show signs of interest in acting. In fact, he was far more interested in sports. "I was not an academic kid," he told The Guardian. "I knew I was not going to do well in school, so sports took over. I enjoyed playing sports so much I thought about carrying on with it, but I could never have made a living." 
The actor also told Risen Magazine, "I played basketball, baseball, and football as a little kid [and would play] until the streetlights came on, that is how I knew it was time to go home." He went on to explain that playing sports helped him learn a few life lessons. "I'd rather have a better game than one I knew I would win," he said. And the same goes for his career now. As he put it, "I do movies sometimes that I don't know [if they are going to be outright winners]." His childhood playing sports also taught Costner the value of good competition. As an adult, he's not interested in "easy wins," as he told The Guardian. 
When Costner eventually became an actor, he ended up making a number of sports movies, including several baseball movies — it's clear his sporty upbringing stuck with him.
Kevin Costner fell in love with the West as a child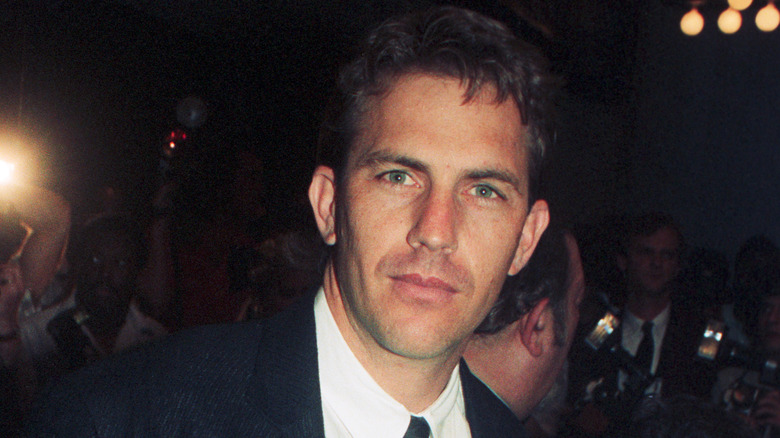 Art Zelin/Getty Images
Kevin Costner would eventually become one of the best-known Western actors of our time — and even as a child, Costner was fascinated by the West, thanks to film. "When I was 7, I saw 'How the West Was Won' at the Cinerama Dome [in Hollywood], and one of the first images — coming across this lake that didn't have a ripple in it, like glass — was Jimmy Stewart in a birch-bark canoe. And I knew who I was at that moment," said Costner to The New York Times in 2018. "When he pulled that canoe up onto a beach, there was this group of exotic-looking people, and I thought: 'I'm interested in who they are. I'd like to live in a world where they are.'" 
From then on, Costner was obsessed with the American West and even tried building his own canoes. "I actually went out and built three canoes between that age and about 18," he said. "I wanted to explore this America when it was like the Garden of Eden."
But even though Costner became fascinated by the West, he isn't necessarily a fan of all Western movies. In fact, there are only "six or seven" he cites as formative movies from his childhood. No wonder Costner keeps returning to the genre in adulthood.
Kevin Costner was inspired to act after a fated meeting with Richard Burton, but got his start as a stage manager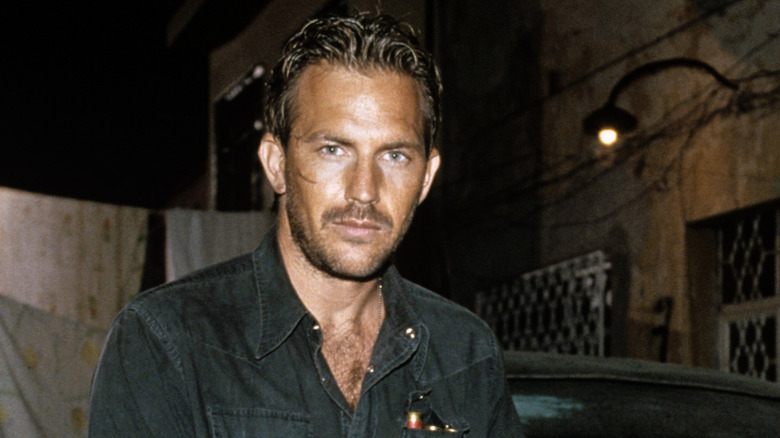 Sunset Boulevard/Getty Images
Even though Kevin Costner was interested in acting as a young man, it wasn't until 1978 at the age of 23 that he seriously considered pursuing it as a career. Everything changed for Costner when he happened to meet the legendary actor Richard Burton on a plane. Costner was leaving on his honeymoon with Cindy Silva at the time.
"He got on the plane first and had bought five seats all around him so that no one could sit next to him," he told World Entertainment News Network. "We all got on the plane and I was burning up inside because I was grappling with the idea of acting, so seeing Richard, I thought, was a sign." Costner worked up the courage to approach Burton. "We had a talk that was just between us and then I went and sat back down in my seat," he said. Later, while waiting for a bus at the airport, Burton approached Costner and said, "Good luck."
Costner was motivated, but he didn't start acting right away. Instead, his first steps in the industry were as a stage manager at Hollywood's Raleigh Studios. "[I] didn't really tell people that I wanted to be an actor because nobody wants to be around a pining actor," he said to Deadline of his time as a stage manager. "But I kept my eyes open."
Kevin Costner's big break came with The Big Chill in 1983 — unfortunately, he was cut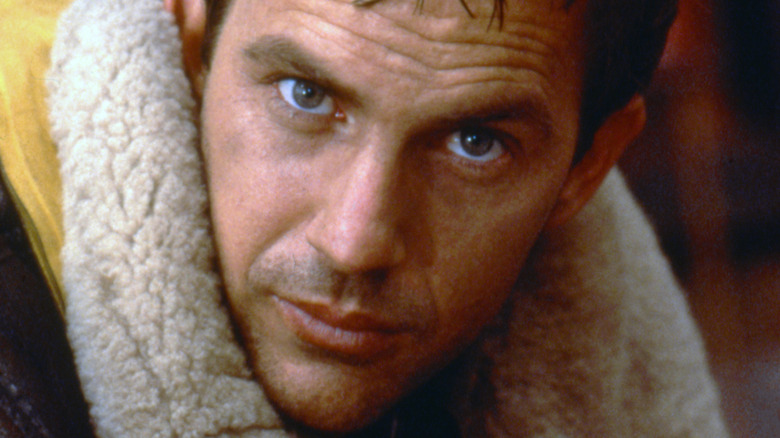 Sunset Boulevard/Getty Images
Kevin Costner's acting career got off to a relatively slow start. In the early '80s, he landed his first few film and TV roles in projects like "Malibu Hot Summer," "Night Shift," and "Table for Five." It wasn't until 1982 that he got his first big break, landing a role in the cult classic "The Big Chill" and starring alongside the likes of Glenn Close, Jeff Goldblum, Tom Berenger, and William Hurt. The only problem? He was cut from the film.
Nevertheless, it was a career-changing role. "[E]verything I wanted to happen actually did," he told "Live with Kelly and Ryan." "I established how I would want to work with [director] Lawrence Kasdan, there was a professionalism and there was an idea, and I was in that movie and, you know, luckily he turned around and cast me in 'Silverado.'" So, even though Costner didn't make it into the final cut, the film proved to be a jumping-off point for everything that was to come.
Kevin Costner landed a series of huge roles in the late '80s and early '90s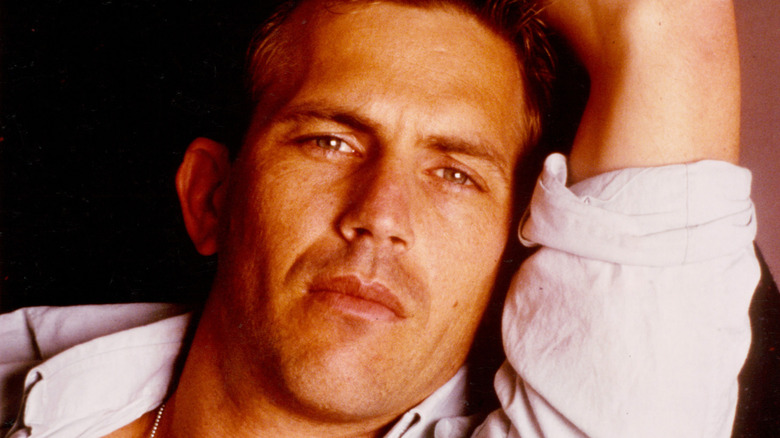 Archive Photos/Getty Images
After Kevin Costner's role in "The Big Chill" led to a leading role in "Silverado," his career began to take off. In quick succession, he starred in hit after hit. There was "The Untouchables," a film about the Prohibition era that also starred Sean Connery and Robert De Niro. There was "Field of Dreams," a now-iconic baseball movie. Then came "Dances With Wolves," a film set during the Civil War, which Costner also directed. Shortly after that came "Robin Hood: Prince of Thieves," then the political drama "JFK," then the Whitney Houston romance "The Bodyguard." 
Within a decade, Costner had become one of Hollywood's best-known leading men. But even though Costner was at the helm of numerous hits, he never focused on churning them out. Instead, he tried to keep focused on the art of making them. "It's about being fearless. I've never been afraid of whether or not I'm No. 1 at the box office," he said to Cinema.com, adding, "I've had success and films that haven't been successful. But my choices haven't been about commercial success, they've been individual movies that I thought could be successful and could be very popular."
Becoming a father helped Kevin Costner stay grounded as his career took off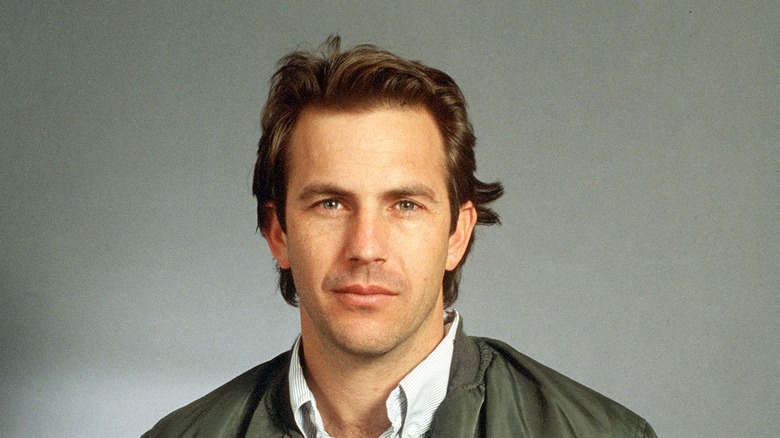 Paul Harris/Getty Images
Over the years, Kevin Costner has fathered seven children. The first was born 1988, just as Costner's career was taking off. As Costner's fame grew, his children helped him keep both feet on the ground — literally. "You've got to get down on the ground and play with them," he told People in 2022, adding, "I work as a provider. I'm a father and I'm a husband, but the world doesn't revolve around me. When I'm not making a movie, I'm living and on the freeway with my wife, getting the kids to their stuff or I'm waiting for them to come out of a party."
In other words, Costner is a super hands-on dad who doesn't let his Hollywood career get in the way of his parenting — and at home, he isn't a famous A-list actor-director — he's just another member of his down-to-earth family.
Kevin Costner became a director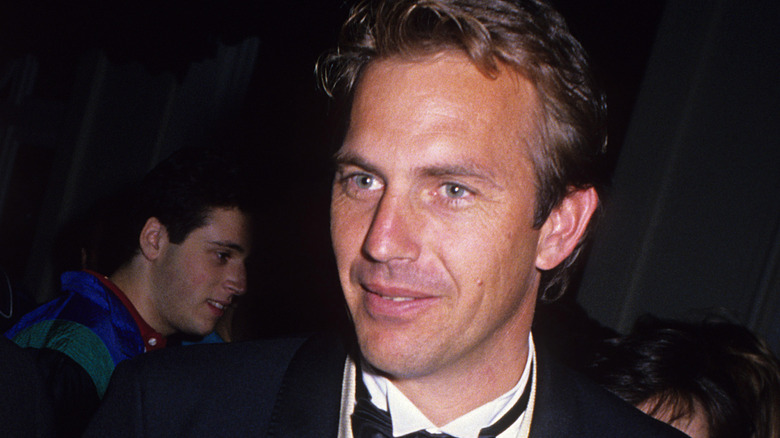 Tom Wargacki/Getty Images
After finding fame as an actor, Kevin Costner made his directorial debut in 1990 with "Dances with Wolves." The film was a sweeping success, taking home seven Oscars, including best director. Since then, Costner hasn't done too much directing: he took on "The Postman" in 1997 and "Open Range" in 2003. 
As Costner told Deadline, he began directing because "no one would make" "Dances with Wolves." First, Costner asked three well-known directors to take on the project, but they refused or asked to change the script. "I finally directed it by default," he said. "What I knew was, I wasn't as good as any of those other directors. But I wasn't gonna leave anything out. You just have to trust what you think you're doing." Clearly, his instincts were right.
In 2023, Costner is returning to directing with the four-part Western "Horizon." It will consist of, as Costner told Variety, "four two-hour-and-45-minute movies. And every three months, one will come out. If you're interested in those characters, the hope is that you'll really want to watch the next one, but it won't be in hour segments."
Kevin Costner has also had a music career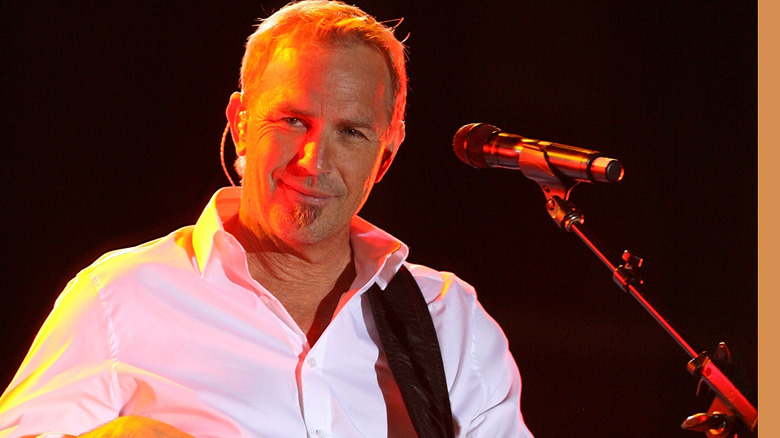 Frederick Breedon Iv/Getty Images
In addition to acting, directing, and producing, Kevin Costner is also a musician. With his band, Modern West, Costner released four albums between 2008 and 2012. However, as the actor told Billboard, his intention was never to become famous for his music. "We just make music," he said, explaining that he never cared whether or not their albums got released at all.
And even though music might be a very different medium than film, Costner never shied away from connecting his musical career to his Hollywood persona. "I depend zero on my personality or the history that people might think they have where I am concerned," he said. "I face that head-on. I never try to divorce myself from my movie career. Most of the songs I have written have been written on the movie set."
According to Modern West's official website, Costner also uses his music to reach new artistic levels. "I always thought that music could build a stronger, more personal moment for me," he wrote. "It would create the opportunity for a genuine exchange much greater than the movie, TV interview, or magazine."
Kevin Costner won his first Emmy in 2012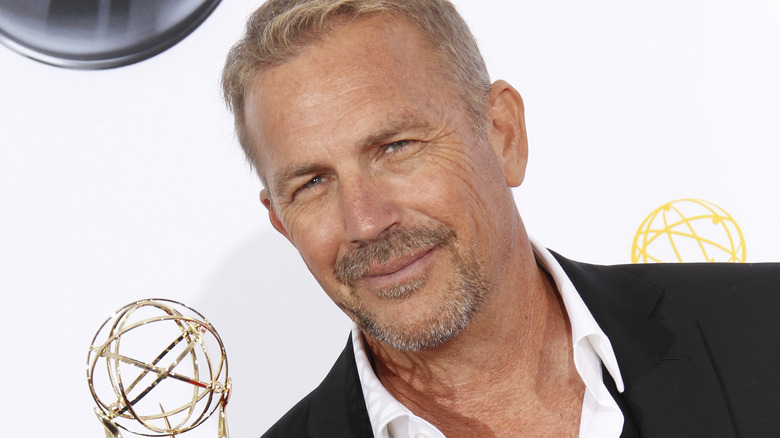 Dan Macmedan/Getty Images
In 2012, Kevin Costner starred in and produced the miniseries "Hatfields & McCoys." The role earned him his first and only Emmy for acting (the other was also for "Hatfields & McCoys" the same year, in the category of outstanding miniseries). As Costner explained to Parade, winning the award meant a lot to him. "That was a powerful moment," he said. "People tend to think my acting is natural. They don't realize how much hard work I've put into it to make it seamless."
As Costner said in his Emmy acceptance speech, he was shocked to win the award — especially after the difficult production process for the series. "This didn't really figure to happen, in fact, we had to go all the way to Romania to film this very American story," he said. He summed up his speech saying, "I just have to say that just looking at this [award], it reminds me a little bit of the Olympics ... it doesn't seem like much of a sport, this trophy here." Clearly, Costner was still thinking about his childhood sports obsession — no wonder winning an Emmy was such a big deal for him.
Kevin Costner is learning to let go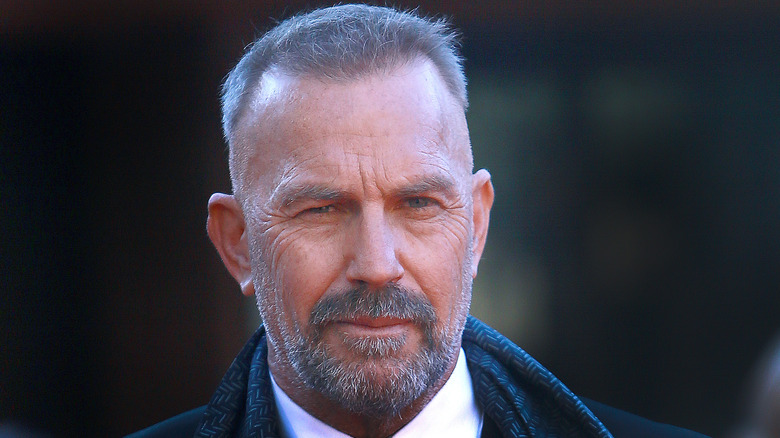 Lucky Team Studio/Shutterstock
As Kevin Costner's career has continued with success after success, he has learned a lot about himself. In hindsight, Costner has realized that he wasn't always very good at letting go of control. However, it is something he has learned to do over the years. 
"I think a lot of my problems in life have been that I have tried to control everything," he confessed to Risen Magazine. "I don't give up on stuff. And maybe sometimes I would have been wiser to let go." 
Oddly enough, however, he acknowledged that by holding onto certain things, he has also achieved some great things. Now, Costner looks at every situation asking himself, "When do I let go?" He added that allowing himself to let go wasn't always easy. As he put it, "That's been my struggle because it's hard to scare me off of something I love." It sounds like Costner has really matured in terms of how he approaches his need for control. 
Kevin Costner was surprised by the success of Yellowstone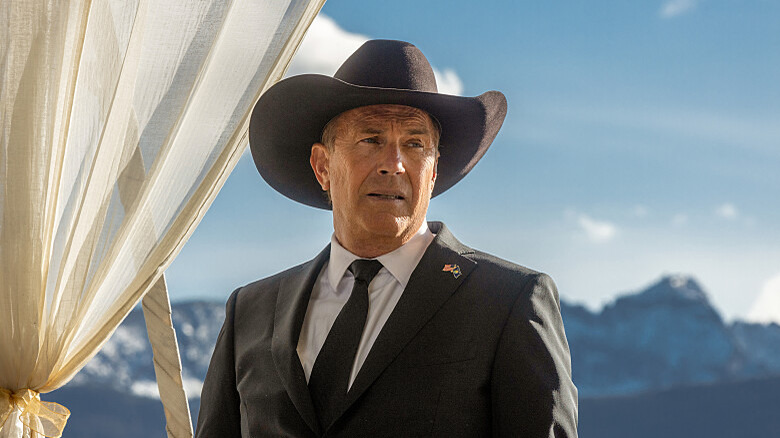 Paramount+
In 2018, Kevin Costner landed one of the biggest roles of his career yet: John Dutton in Taylor Sheridan's Western series "Yellowstone." The show quickly became one of Paramount's most-watched shows ever — but as Costner explained to ComingSoon.net, he hadn't been anticipating its success. When he was debating whether or not to accept the role, he thought, "Yeah, I think that people will really enjoy this." 
However, he added, "I didn't predict that it would be a runaway success, but I'm not surprised at all that people do like it to the degree that they have liked it. I think that I couldn't have predicted that exactly." In fact, Costner is proud of just how much success the makers of "Yellowstone" have wrung out of it. "I have a special pride in understanding what we launched, what we did, and how we continue to do it," he said.
And what made the show such a hit? Well, looking back, Costner believes it was the show's unique setting and topic. "The show is able to highlight, at times, the beauty of ranching, and it certainly talks about how difficult it is," he told The Associated Press. "We're set in one of the most beautiful places in the world, and I think the idea of mountains and rivers captured people's imagination."
Kevin Costner decided it was time to leave Yellowstone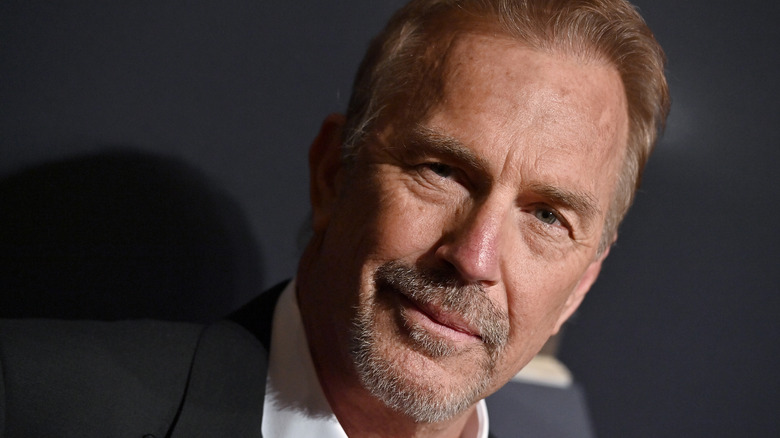 Axelle/bauer-griffin/Getty Images
After five successful years on "Yellowstone," Kevin Costner shocked fans in 2023 when he announced he would be leaving the show. The news dropped when Costner revealed during a child support hearing that the second season had been split into two parts so that he could leave in order to work on his new series, "Horizon." He added that even though he had offered to return for Season 6, it hadn't worked out. "I couldn't help them any more," he said at the hearing. "We tried to negotiate, they offered me less money than previous seasons, there were issues with the creative ... "
Later, show creator Taylor Sheridan opened up about Costner's departure. "My last conversation with Kevin was that he had this passion project he wanted to direct," he said to The Hollywood Reporter, referring to "Horizon." "He and the network were arguing about when he could be done with 'Yellowstone.' I said, 'We can certainly work a schedule toward [his preferred exit date],' which we did." And that, it seems, is that — Costner is officially no longer part of the "Yellowstone" family. But we are definitely excited to see what's on the horizon for the actor — pun intended!