Everything We Know About Cicely Tyson's Daughter, Joan Tyson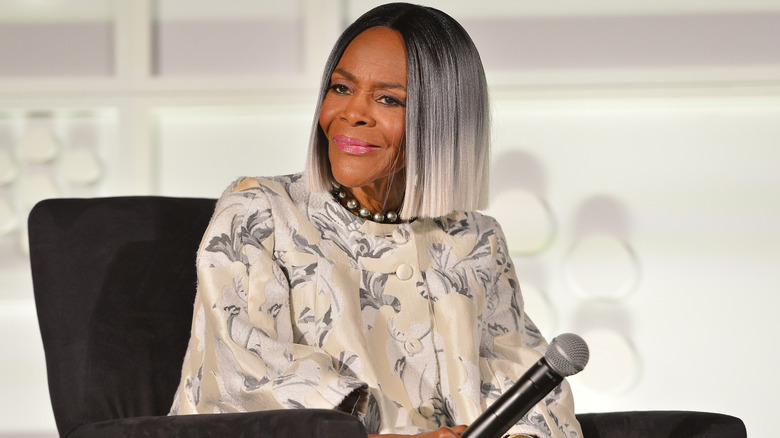 Charley Gallay/Getty Images
Actor Cicely Tyson had an illustrious career that spanned decades, with countless beloved films under her belt, including "The Autobiography of Miss Jane Pittman," "The Help," and "Madea's Family Reunion," to name a few. Tyson maintained a close friendship with Tyler Perry, who looked at her as a grandmother. He made sure to cast her in several films throughout his career, ensuring that she'd be taken care of financially. Sadly, the Emmy Award winner passed away in January 2021 at age 96, just days after the release of her bestselling memoir, "Just As I Am." One of the most stunning disclosures in the book was that Tyson had a daughter named Joan Tyson.
Throughout her career, Tyson never spoke of her child. It was not until her book documenting her life was released that many fans learned of Joan's existence. Now, people are curious to know more about the woman who has seemingly never been photographed publicly with her mother. After Tyson's death, her daughter did not speak to the media, and it's unknown where she may be residing or whether or not she has children of her own. Still, the few details that Tyson wrote about Joan have shined a light on just how much the star adored her only child.
Cicely Tyson sent Joan Tyson away at a young age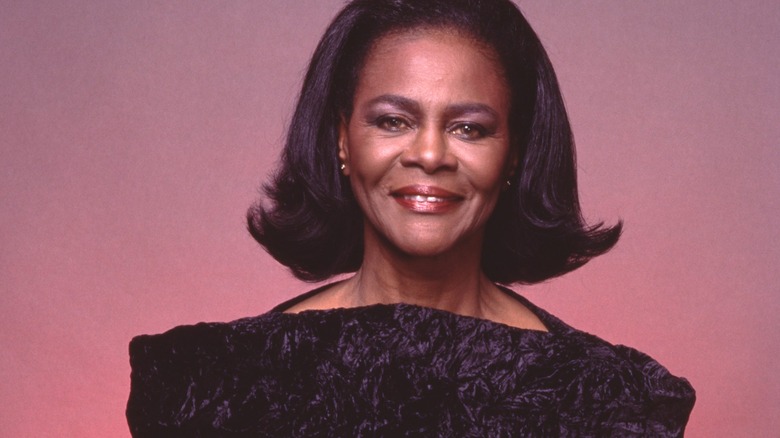 Jack Mitchell/Getty Images
https://people.com/movies/cice...In her autobiography, "Just As I Am," the late Cicely Tyson confirmed that she'd given birth to Joan Tyson in February 1943 with her first husband, Kenneth Franklin. However, she packed up her daughter and left Franklin two years later. In the early years of Joan's life, Tyson was working to achieve a career in Hollywood while working multiple jobs to provide for the two. However, while living in New York City, Tyson made the painful decision to send Joan to a boarding school. While she did not elaborate on where the institution was, Tyson did suggest it was very far from her.
"I do not regret that I chose to earn a living in the manner in which I did or that I arranged for Joan to attend school in a world miles north of mine. But I do mourn that my child, during the years she hungered to have me close, felt my absence so profoundly," Tyson wrote (via People).
Still, even Tyson recognized that the distance placed a strain on them. This was something she spent much time repairing until the day she died. Tyson admitted, "Joan and I continue to work on our relationship, as fragile as it is precious, and even as I write of her in my story, I leave space for her to one day share her own."
It was once believed that Cicely Tyson had no children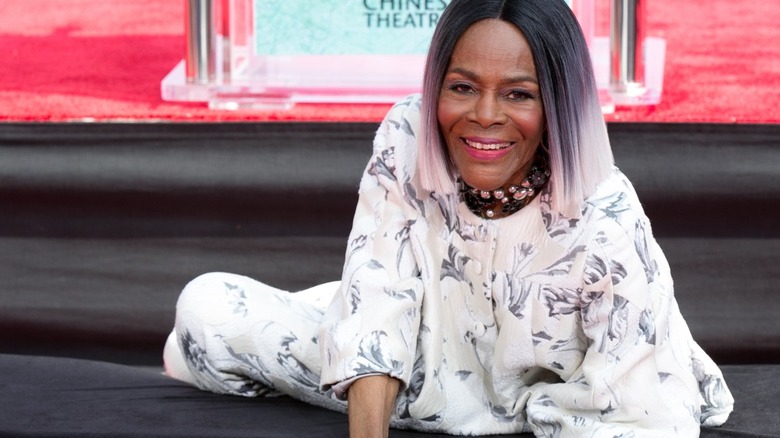 Gabriel Olsen/Getty Images
Cicely Tyson's revelation of having a daughter likely came as a surprise to her fans. This is due to the long-held belief that Tyson never had children, despite two ex-husbands. Her marriages to Joan's father, Kenneth Franklin, and Jazz musician Miles Davis have been heavily documented but no children have been mentioned in regards to those relationships. B.E.T. even previously listed Tyson in its "No Baby Boom: Celebs Without Children" piece, which highlighted prominent women who were never mothers. However, it seems that Tyson never had the desire to correct such writings, respecting Joan Tyson's desire to live her life out of the spotlight.
There doesn't appear to be any online platforms attached to Joan. However, that may not be her full name, so if she is active on social media, there is a good chance she is using a different alias. No matter the circumstances, hopefully, the woman whom Tyson affectionately referred to as her "beloved princess" is doing well in the years following her mother's death.