Tyler Perry Pens A Touching Message To Close Friend Cicely Tyson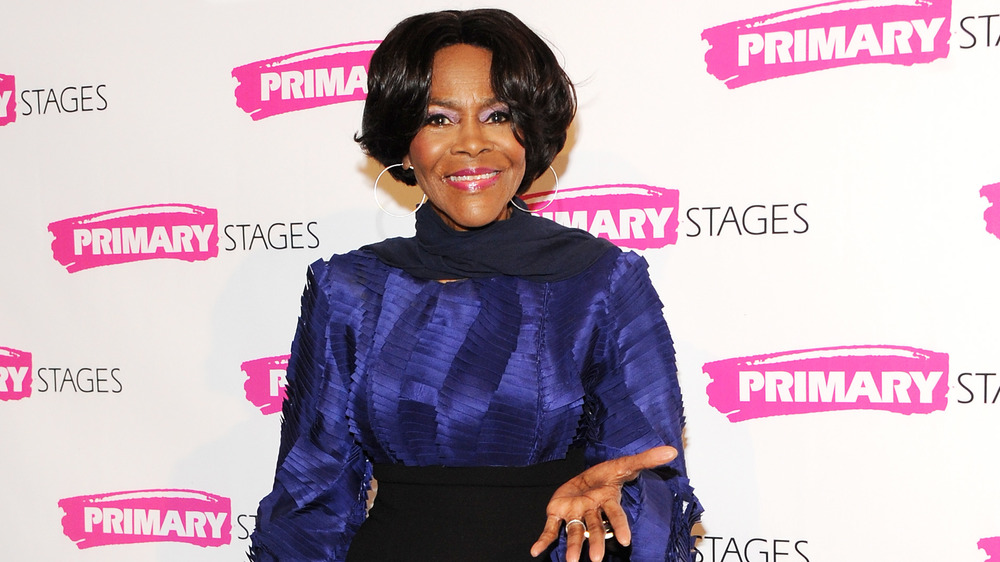 Desiree Navarro/Getty Images
Cicely Tyson was a prolific stage, screen, and television actress whose seven decades in entertainment were dedicated to portraying Black women in ways that had never been seen before. She used her space in the public eye to play characters of substance and bring attention to the weight behind the Civil Rights Movement (via The New York Times).
Breaking the hearts of fans and co-actors everywhere, including Instagram posts from Viola Davis, Shonda Rhimes, and Barack Obama, Tyson has collected an incredible amount of love throughout her 96 years of life. Perhaps one of the most moving tributes to the passed actress came from her close friend, actor and director Tyler Perry. Perry wrote a long and heartfelt message on Instagram on January 28, confessing that just moments before Tyson had died, he suddenly felt the overwhelming urge to watch The Autobiography of Miss Jane Pittman. The film is a 1974 film adaptation of a famous book by the same name by Ernest J. Gaines, a film that Perry wrote he "hadn't seen in years" (via IMDb).
This serendipitous thing happened right before news of Tyson's death
In the Instagram post, Perry said he was about 12 minutes into the movie when all of a sudden, his phone rang, and it was Oprah calling him to inform him of Tyson's death. "This one brought me to my knees!" he recalled. "She was the grandmother I never had and the wisdom tree that I could always sit under to fill my cup. My heart breaks in one beat, while celebrating her life in the next" (via TODAY).
The two were the best of friends, and had even worked together on a few films, such as Madea's Family Reunion, Alex Cross, and Diary of a Mad Black Woman (via LA Times).
Perry ended the post by calling Tyson "regal, always so classy, always a lady," and "always a queen." He continued, "Every time we would talk I would ask, 'How are you?' and you would say, 'I'm still here. He must have something he wants me to do.' Well, I think it's safe to say you have done all you were put here to do, and we are all better for it."