Melissa Joan Hart And Will Friedle Had A Teen Romance We Never Knew About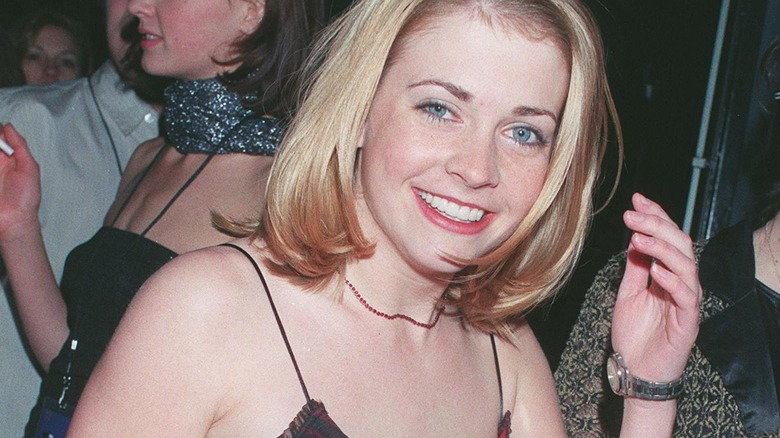 Denny Keeler/Getty Images
Melissa Joan Hart and Will Friedle were two of television's most popular teenage actors in the '90s. By the time Hart was in kindergarten, she'd landed more than two dozen television commercials for several major brands, including Tylenol. In 1991, she got her big break in the Nickelodeon sitcom "Clarissa Explains It All," before moving on to her adored role in "Sabrina the Teenage Witch," which debuted in 1996 on ABC. Will Friedle was on a similar path, beginning his acting career in the fifth grade. It wasn't until 1993 that he also became part of the ABC family when he portrayed Eric Matthews on the hit teenage comedy, "Boy Meets World." 
Having found success in the same field and on the same network, it's no surprise that the two youngsters once dated. During a chat on Friedle's "Pod Meets World" podcast, the actors reunited, where they dished on their fast-moving romance. Though it seemingly fizzled just as quickly as it started, the two have remained cordial and are even working together on a brand-new film.
Will Friedle and Melissa Joan Hart found puppy love at a party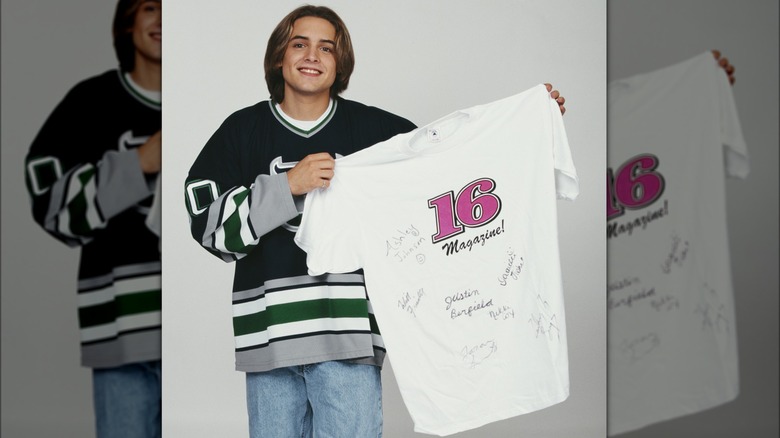 Michael Ochs Archives/Getty Images
When Melissa Joan Hart joined "Pod Meets World" alongside Will Friedle and his co-hosts, Danielle Fishel and Rider Strong, she jokingly recounted how she had a massive crush on Friedle in her younger years. "He was, like, my heartthrob. All my books said 'I heart Will' when I was, like, 14," Hart shared, later adding that she'd recently discovered an old notebook that had Friedle's name scribbled on it. He also chimed in, reminiscing on Hart's arcade 14th or 15th birthday party, which was their official first date.
"Remember we went to some place where it was those big tanks you could drive or shoot the tennis balls at the other? ... We were making googly eyes at each other. And by the end of the night, we were 'dating,'" Friedle shared. Neither could remember if they actually shared a kiss, but they did remember speaking on the phone several times after the party. 
It's unclear how their courtship ended, but years later Hart stumbled across her former crush at a gathering and asked if he remembered her. Even with quite a bit of time passing, Friedle couldn't forget his old pal. Friedle was certainly not the only teen idol that Hart dated. During a February episode of "Hey Dude... The 90s Called," Hart revealed that she had short-lived flings with "Fifteen" actor Chris "Corky Martin" Williams and Ryan Reynolds, who also starred in the Nickelodeon series. 
Melissa Joan Hart and Will Friedle made a new film together based on the '90s
Both Melissa Joan Hart and Will Friedle were superstars in the 1990s, so it's only fitting that they would work on a movie based on the lively decade. According to Friedle, who penned the comedy script himself, the film follows several cast members from a 90s teen flick that was never completed. The plot will hilariously thicken as the starring characters, portrayed by Hart and Friedle, reunite to finish what they started. As of now, the movie does not have a release date or a title that has been made public.
While their youthful affair did not last long, Hart and Friedle have found love with their longtime partners. Hart wed her husband, Mark Wilkerson, in 2003, one year after the two met at the Kentucky Derby, welcoming three children during their two decades of marriage. Friedle married Susan Martens in 2016 after dating for two years. Even after moving on to spouses of their own, and thriving career endeavors such as Hart's memoir and Friedle's voice acting, they still seemingly have a strong bond rooted in their childhood stardom.