The Bold And The Beautiful's John McCook Has A Daughter Who Followed In His Footsteps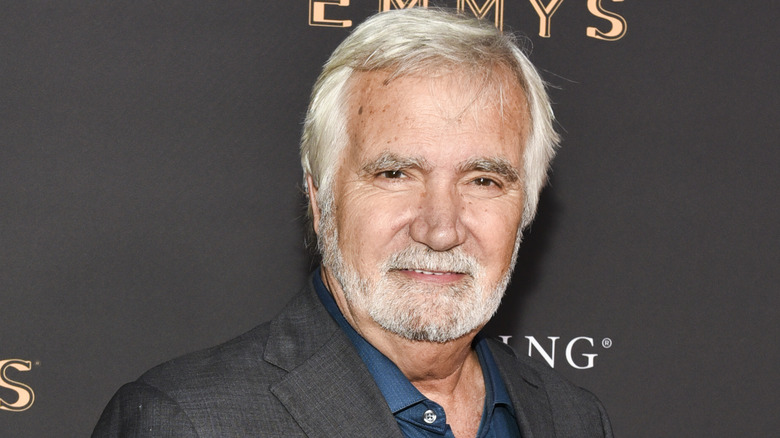 Rodin Eckenroth/Getty Images
"The Bold and the Beautiful" star John McCook always knew his daughter, Molly McCook, was destined for stardom. The actor, who's best known for his role as the Forrester family patriarch Eric Forrester on the hit CBS soap opera, admitted back in 2007 that his daughter Molly wanted to follow in her famous parents' footsteps. John's wife, Laurette Spang-McCook, is a former television actress who has starred in series such as "Battlestar Galactica." Even though Molly was just 16 at the time, she knew being an actor was the right fit for her. John told Soap Opera Digest in an interview that year that his wife Laurette was thinking about getting back into acting during the same time that Molly was taking baby steps with her own career. He said, "It's truly funny because Molly, our youngest, just got an agent; she's starting to work a little bit and wants to be an actress."
It turns out that Molly went from taking baby steps to making a huge leap in no time, as she's now a television actor with major credits to her name.
Molly McCook is daddy's little girl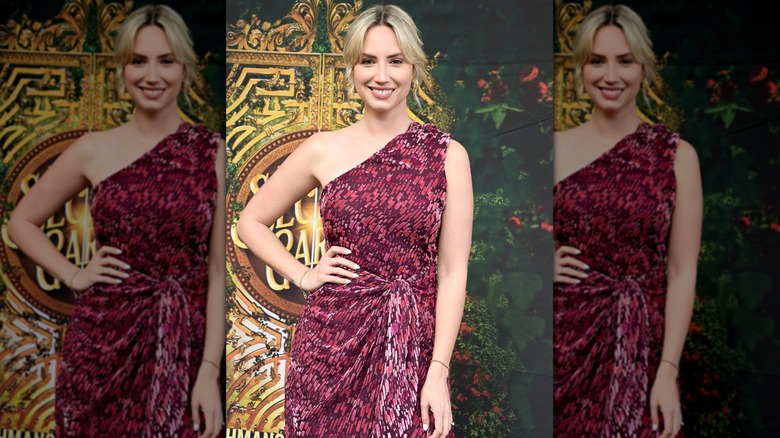 Araya Doheny/Getty Images
If Molly McCook looks familiar, that's because she is. While she did begin her career landing minor roles in television series such as "10 Things I Hate About You" and "Glee," she hit it big by landing the role of Mandy in "Last Man Standing" opposite Tim Allen. She was also on "Good Trouble." What's more, Molly had the opportunity to work alongside her famous father, John McCook, in a five-episode arc on "The Bold and the Beautiful" back in 2010 as a character named Margot. 
But that wasn't the only time Molly got to spend time on a set with her dad. In 2021, the two starred in "Candy Coated Christmas," the first-ever scripted movie for Food Network, which streamed exclusively on Discovery+, according to Soaps in Depth. John was so proud to have worked with Molly on the movie that he even shared a teaser of the film on his Instagram account. "I got to be Molly's dad in this holiday treat. I'm so proud of her," he captioned the post. John also said working on the movie together was "a dream for both of us to work together. Put this in your calendars to get in the holiday spirit! We all need it."
Molly is certainly daddy's little Hollywood girl, which is probably why he just can't stop gushing about her.
John McCook is Molly's biggest fan
Molly McCook can consider herself a very lucky person because her father, John McCook, supports of her career wholeheartedly. While "The Bold and the Beautiful" actor is not the kind of person who often posts on social media, he likes to share Molly's fun TikTok videos or updates about her career and accomplishments on his Instagram page. Then again, Molly does the same thing. She called John "the best accompanist a girl could ask for" when she shared a throwback video of the two of them together on Father's Day 2023. 
In June 2022, Molly also proved to be a helpful daughter when she assisted her mother and father as they prepared for the Daytime Emmy Awards. She posted a behind-the-scenes video of the couple, writing, " I helped get Mom + Dad ready for @daytimeemmys like they were going off to prom. They looked so beautiful. And it was all worth it! Congratulations, Daddy on your well deserved win! I've waited my WHOLE LIFE to witness this moment for you. So proud."
Now if only John could get Molly to return to "The Bold and the Beautiful" to star as a woman who can help solve all of Liam Spencer's problems... that would be amazing, right?