Looking Back On Christel Khalil's 21 Years On Y&R — Here Are Our Favorite Lily Moments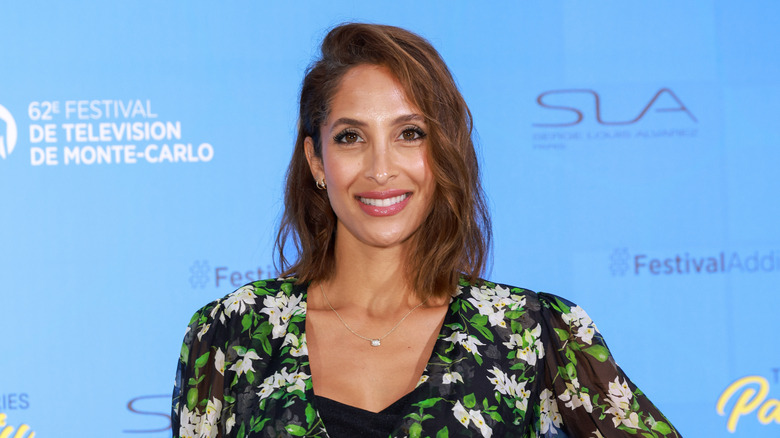 Arnold Jerocki/Getty Images
Christel Khalil is celebrating another milestone year as Lily Winters on "The Young and the Restless." The actor first stepped into the role in August 2002, and other than a brief recast, she's given life to Lily ever since. As the daughter of Neil Winters (Kristoff St. John) and Drucila Winters (Victoria Rowell), Lily ushered in the next wave of the Winter's family on "Y&R," where she remains a focal point in 2023. 
Lily has been instrumental in several storylines throughout her tenure on the series, with her character consistently the focus of prominent plots. Currently, she runs a major media company called Chancellor Winters alongside her adoptive brother, Devon Hamilton (Bryton James). Viewers have witnessed Lily's evolution from a young girl to a titan of business, and there are no signs of her relevancy on the canvas dissipating. 
Many of "Y&R's" major storylines have featured Lily in some capacity. While Lily is a sweet, compassionate, and caring person, she isn't afraid to fight back amid the drama, nor is she scared of fighting for what is right. From mismatched marriages to heartbreaking tragedies to a paternity scandal that rocked the foundation of her life, Lily's been through the wringer. As Lily's current story cools off a bit, a trip down memory lane is a must, recalling some of the greatest Lily moments of all time. 
The paternity crisis that tugged at the heartstrings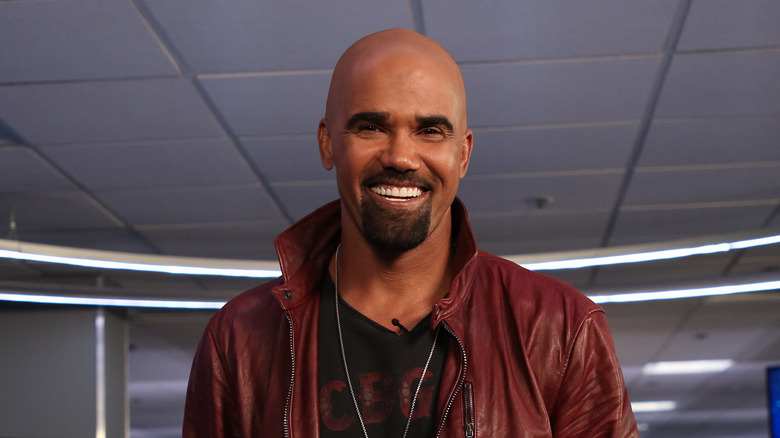 Paul Archuleta/Getty Images
Lily Winters' mother, Drucila Winters, found herself in quite a debacle when she became pregnant with Lily. While Neil and Dru are considered a super couple in the soap opera world, their relationship had its fair share of turbulence. Despite Neil's belief that he was the only option as the father of Dru's child, she was withholding a secret with life-changing implications. Sadly for Neil, not only was he not the biological father of a child he falsely believed to be his own, but the true identity of Lily's dad was someone far too close to home. 
After Lily was rapidly aged, she returned to the canvas, ushering in a new wave of storylines for the Winters family. This time, Lily was a teenager, and her reaction to the paternity scandal tugged at our heartstrings. There was confusion (for the characters) regarding who the true father's identity was, but sadly for Lily, she learned the truth by overhearing a heated back and forth between her then-husband's mother, Phyllis Summers (Michelle Stafford). 
The man everyone believed to be Lily's father was not. The charade of Neil being her father went up in smoke once Lily learned Malcolm was her real dad. It was a pivotal moment for Lily (and the Winters family as a whole), and it was the first of several family heartaches still to come. Malcolm would depart town shortly after, and Drucila fell off a cliff and has been presumed dead ever since. 
Lily and Daniel's decades long relationship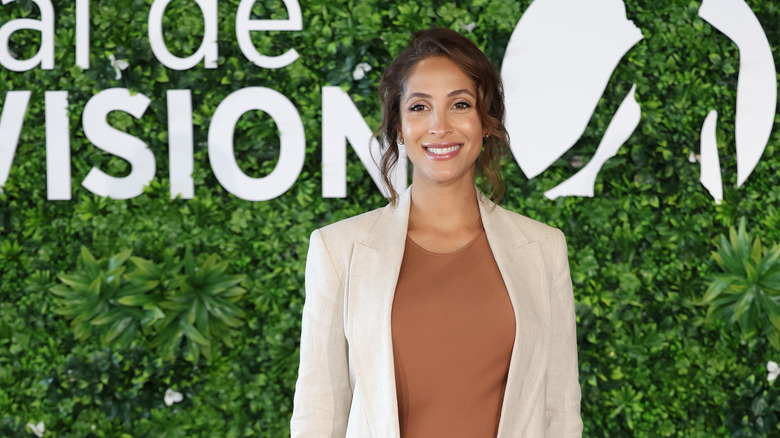 Pascal Le Segretain/Getty Images
Lily and her ex-husband, Daniel Romalotti (Michael Graziadei) have reunited on screen, giving their relationship another opportunity at success. However, their journey of love first began in the early 2000s as young lovers, forced to fight for their right to be together because of their feuding mothers. Phyllis Summers and Drucila Winters were often at odds which meant it was a challenge right out of the gate for the teens desperate to be together. 
Their mothers successfully split them early on, but after the tragic death of Cassie Newman (Camryn Grimes), they went on the run together. It was the two of them against the world, and there was nothing and nobody that could keep them apart. It was as close to a modern-day "Romeo and Juliet" story that the series could portray without actually killing them off. Lily and Daniel eventually got married in a brazen attempt to squash any semblance of interference from their parents. However, like many young love stories, it wasn't meant to be. 
The couple eventually split because of irreconcilable differences, but Daniel's return in 2022 was a game changer. Lily's relationship with Billy Abbott (Jason Thompson) was on its last legs, and Daniel was the listening ear she needed. It was easy for them to pick up where they left off, and it wasn't long before they were ready to add a new chapter to their love story. 
Lily's patience-testing relationship with Cane Ashby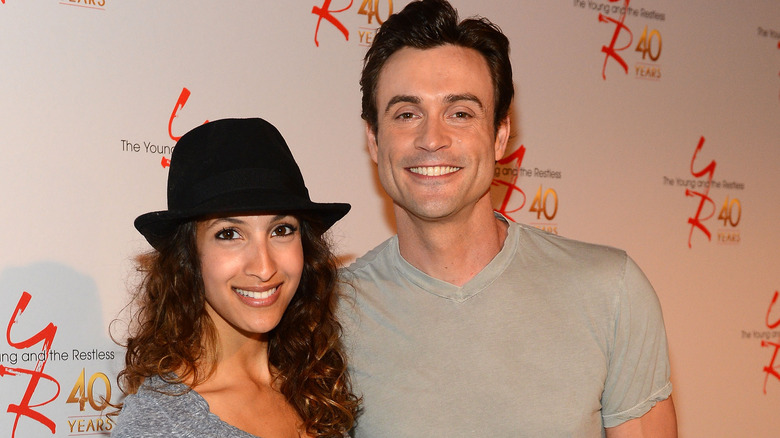 Mark Davis/Getty Images
A large portion of Lily Winters' storyline throughout her two decades on "The Young and the Restless" surrounded her tumultuous relationship with Cane Ashby. However, as much heartbreak stemmed from their love story, there's no denying the impact it had on her overall arc. There's no way to discuss a list of top Lily moments without including her epic romance that turned into the marriage from hell. 
Cane was a liar from the beginning. Cane and Lily were doomed, but Lily often found a way to overlook it and overcome it. They had several splits throughout their relationship, but the situation that sent them in a downward spiral toward Splitsville was his affair with Juliet Helton (Laur Allen). Juliet used a drunken affair with Cane as leverage for her own personal gain, and a bedroom romp was one thing, but Lily had to overcome another megawatt obstacle. 
Cane and Juliet's affair came with an unexpected pregnancy, and like any good soap, there was a shocking twist. In this case, the earth-shattering plot twist was Juliet passing away during childbirth, leaving Lily to raise a child conceived from her husband's indiscretion. To her credit, and bless her heart for this, Lily really tried to be the surrogate mother figure this child needed. The baby wasn't the issue though. Cane's constant deceptions were, and after Lily served time in prison (more on that later), she formally ended their marriage, seeking a fresh start. 
The crash that killed Hilary and her baby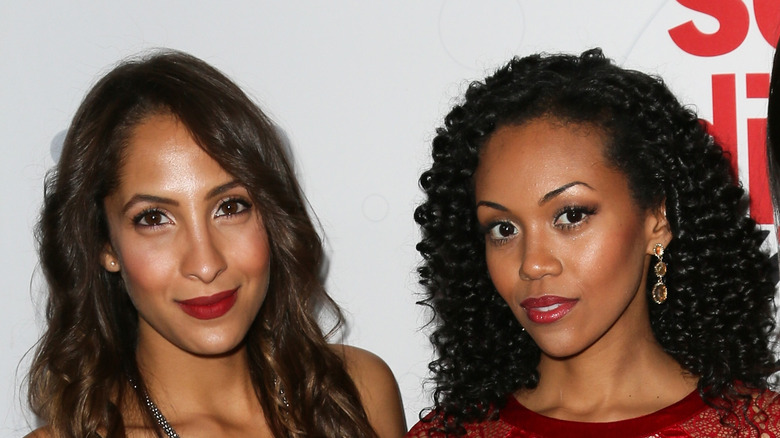 David Livingston/Getty Images
One of the best things about soap operas is the contentious rivalries that make up a large part of the drama. There are nearly always two characters that love to hate each other, and no matter how hard they try or whatever attempts they make, they're never going to see eye-to-eye. On "The Young and the Restless," Hilary Curtis (Mishael Morgan) was that frenemy to Lily. 
Starting with Hilary's marriage to Lily's father, Neil Winters, Lily never liked her. She was filled with a plethora of disdain for the woman that she felt broke not only her father's heart but also her brother, Devon Hamilton's. Devon and Hilary had an affair behind Neil's back after realizing they had a connection that couldn't be contained. 
Dishearteningly, Hilary and Devon never got the happy ending they deserved because Lily was consumed by her issues with Hilary. During an argument with Hilary in traffic, Lily ran a red light, leading to a collision that ultimately claimed the lives of Hilary and her ownborn child. Lily served time in prison for the ordeal, something that morphed her into the strong woman running Chancellor-Winters in the present. Prior to Lily was presented as someone who didn't skirt outside of the law, so this was a true test of character. It was a make-or-break situation, and Lily rose to the top when prison could've easily left her a jaded mess. 
Lily and Devon's personal battle for corporate control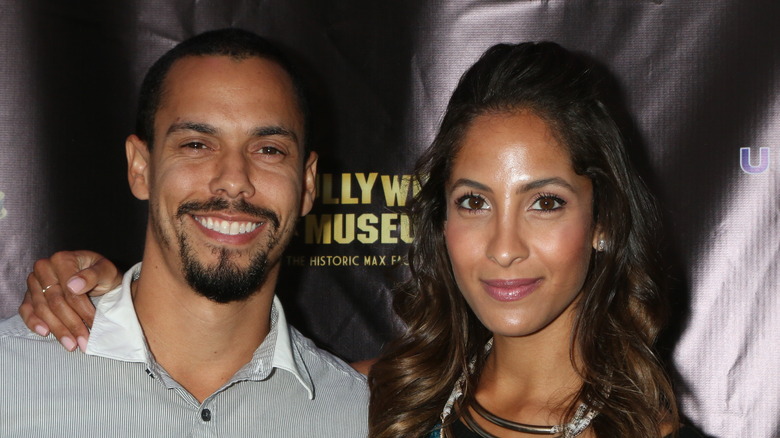 Kathy Hutchins/Shutterstock
Lily entering the corporate world as a powerhouse CEO was an unexpected departure from her usual stories, but it's been a welcomed one. Once she got out of her relationship with Billy Abbott, Lily was finally able to focus on growing her merged family company with her brother Devon. Unfortunately, the company suffered a series of painful betrayals. First, cousin Nate Hastings (Sean Dominic) was revealed to be giving insider information to rival CEO, Victoria Newman (Amelia Heinle). 
Once Nate was ousted, the pair eventually learned that newbie Audra Charles (Zuleyka Silver) was also a secret informant. Audra was working alongside Devon's father, Tucker McCall (Trevor St. John) to get his own inside info for a takeover. After all of these betrayals, Devon became uneasy about taking the company public because anything could go wrong. At this point, he wanted to dissolve the merger and leave with his original company. Lily didn't want to let him out of their deal, making their business strife quite personal, leading to Devon filing a lawsuit. 
The lawsuit saw them dredge up a lot about each other's past, often throwing their mistakes in each other's faces. Lily even brought in Devon's jilted ex, Amanda Sinclair (Mishael Morgan) to be her attorney. It was nice to see a more ruthless side of Lily after so many years spent dealing with pain caused by those closest to her. Thankfully, they dropped the lawsuit and made up though.