Insider Claims Harry And Meghan Dealt The Queen Heartbreaking Snub On Lilibet's First Birthday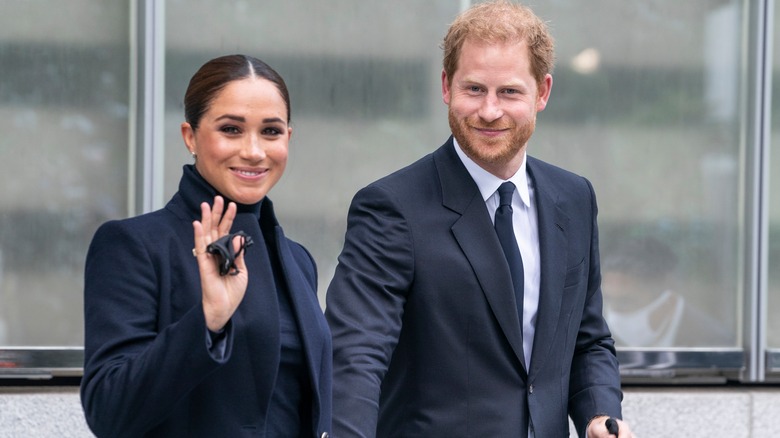 lev radin/Shutterstock
Prince Harry, Duke of Sussex, has always claimed a close relationship with his grandmother, the late Queen Elizabeth. The monarch was an important part of the prince's life, but perhaps never more so than after the loss of his mother, Princess Diana. From there, the two developed a loving and often humor-filled rapport. Harry famously told NBC's "Today" the monarch confided in him about things she didn't discuss with the rest of the royal family. He even managed to persuade his grandmother to join him in a 2016 TV ad promoting the Invictus Games, the athletic competition Harry founded for wounded veterans. (Then-president and first lady Barack and Michelle Obama made a cameo, too.)  Harry admitted in a BBC interview he was worried about putting pressure on his granny to perform: "[But] if you've got the ability to ask the queen to up one on the Americans, then why not?"
The bond between grandmother and grandson remained strong, despite Harry's departure from palace life and his revelations (many would say "whining") about his family. Yet a close connection to Diana claims the prince actually ghosted the queen on a special occasion. Paul Burrell, the princess's former footman, recently told The Mirror that in June 2022, when the whole Sussex family traveled to London for the queen's Platinum Jubilee, Her Majesty was prepared to celebrate the first birthday of her namesake granddaughter, Lilibet. "[O]n her birthday, the Queen had a birthday cake made with one candle in it," Burrell said. "And they never turned up. That candle was never lit."
Harry and Meghan reportedly left town without saying goodbye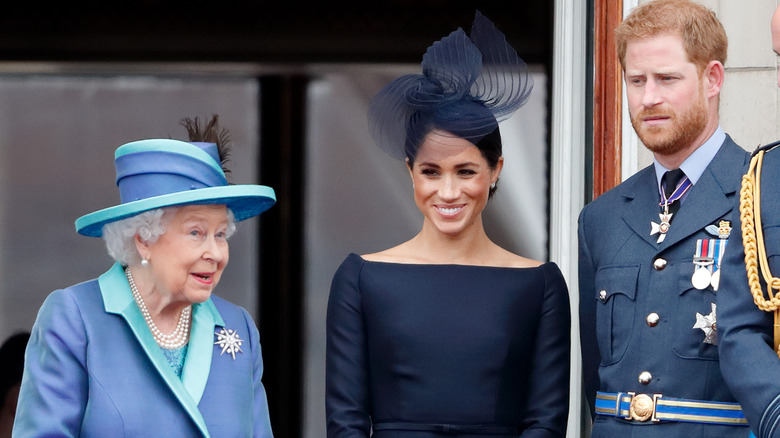 Max Mumby/indigo/Getty Images
Shocking enough that the Duke and Duchess of Sussex reportedly denied Queen Elizabeth a chance to give little Lilibet Diana a kiss and a slice of cake on her first birthday in June 2022. But according to Paul Burrell, Princess Diana's former butler, the couple added insult to royal injury by leaving town without so much as a toodle-oo. "The next day she asked if maybe they'd like to come up for tea again and was told they've gone," he told The Mirror. "'What do you mean they've gone?' she said. 'They've gone back to America.' 'Oh no, they never said goodbye.'"
The monarch didn't entirely miss out, however; Burrell adds that she did see Lilibet (and, presumably, older brother Archie) the day prior. It was then that Harry and Meghan held a private party for their daughter on the grounds of Frogmore Cottage, their former residence in Windsor. Sadly, the queen died three months later at 96 without seeing Archie and Lili again. Harry made a poignant statement at the time on his Archewell Foundation site (via People), in which he recalled the first moment the queen "hugged [her] beloved great-grandchildren." When Prince Harry paid a surprise visit to the queen's burial site on the anniversary of her death, he may have felt regrets over not dropping by the palace before going back to California, so his children could get one more hug from the royal legend.