What The Cast Of The Princess Diaries Looks Like Today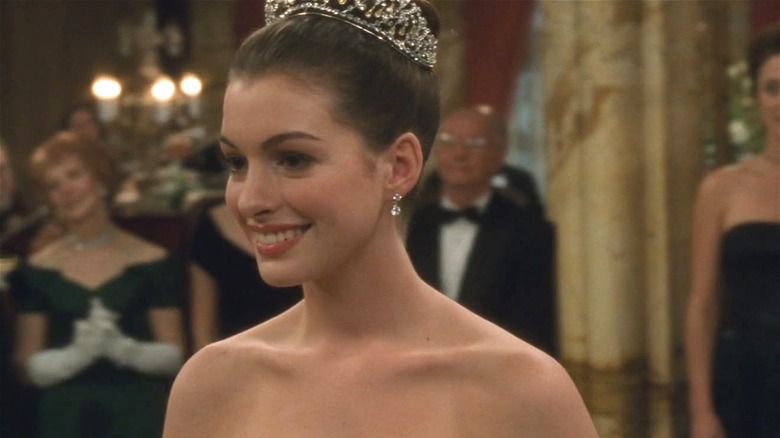 Walt Disney Pictures/Buena Vista Pictures Distribution
"The Princess Diaries" started out as a beloved book series by author Meg Cabot. After spending 48 weeks on The New York Times best-seller list, it was picked up for a coming-of-age movie adaptation with Walt Disney Pictures. The movie, released in 2001, was an unexpected hit, grossing $165 million at the box office worldwide despite starring a newcomer. Its success helped launch Anne Hathaway's career, and marked a strong return to pictures for Julie Andrews in her first Disney role since "Mary Poppins." 
It also featured many beloved actors of the time, like '90s heartthrob Erik von Detten and pop darling Mandy Moore. Despite some notable differences between the books and adaptations, like the death of Mia's father because Disney reportedly wanted to make Queen Clarisse's role bigger after casting Andrews, the movie's triumph meant it was greenlit for a sequel. "The Princess Diaries 2: Royal Engagement" was released in 2004 to similar success, though book fans know it is completely different from Cabot's series due to a major plot change: unlike the film, in the books Princess Mia and Michael Moscovitz are endgame.
In November 2022, it was reported that "The Princess Diaries" would be getting a third sequel but, as of right now, very little is known about it, and Hathaway has yet to sign on. She did, however, make a celebratory post on Instagram for the film's 20th anniversary in 2021. With over two decades since its release, much has changed for the actors involved, so here's what the cast is up to nowadays. 
Julie Andrews is a children's book author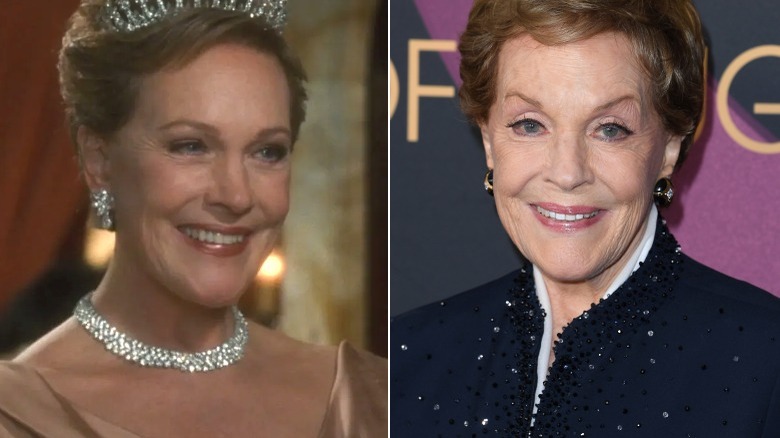 Walt Disney Pictures/Buena Vista Pictures Distribution, Steve Granitz/Getty
The early 2000s were a great period for Dame Julie Andrews, who received her Order of the British Empire honors on May 16, 2000, before starring in her iconic role as Queen Clarisse Renaldi in "The Princess Diaries." Andrews, then 65, brought immense life to the character, becoming a beloved staple of the franchise. Since then, she appeared in its sequel, as well as "Eloise at the Plaza" and "Eloise at Christmastime," both in 2003, and "Tooth Fairy" in 2010. Her most recent onscreen project was "Julie's Greenroom," a children's television program that she hosted as herself and helped co-create. 
Aside from that, Andrews has kept busy with voice acting, lending her talents to animated franchises like "Shrek" and "Despicable Me," live-action movies such as "Enchanted" and "Aquaman," and, notably, her recurrent role as the voice of Lady Whistledown for Netflix's adaptation of "Bridgerton" and its spinoff. She has also been a prolific writer, penning two autobiographies and co-authoring multiple children's books with her daughter, Emma Walton Hamilton. In 2023, Andrews and Hamilton saw the launch of "The Enchanted Symphony" with a moderated Q&A event, but their next project, "Waiting in the Wings," is aptly named, with its release date already slated for April 30, 2024.
In an interview with Access Hollywood in December 2022, Andrews addressed the possibility of her return to the third instalment of "The Princess Diaries", saying: "I think we know that it's probably not going to be possible. It was talked about very shortly after two came out, but it's now how many years since then? And I am that much older and Annie the princess, or queen, is so much older." This is, of course, disappointing, especially after she had previously expressed an interest in the project. That being said, at 87 years old, we can probably agree that Julie Andrews has earned herself a break, and just be glad we have the first two movies to look back on.
Anne Hathaway has taken Hollywood by storm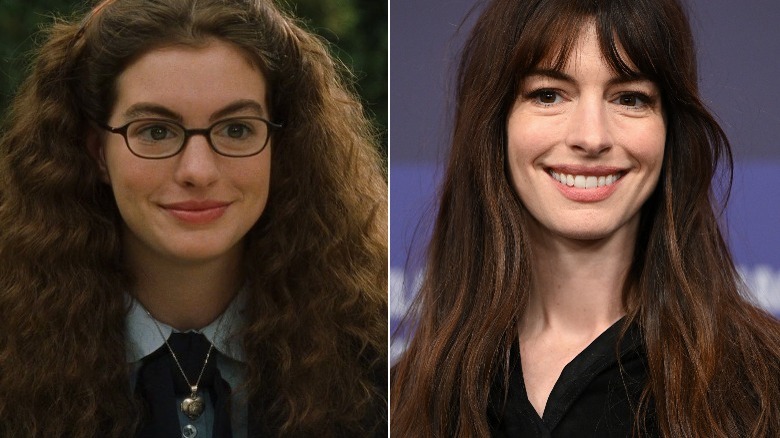 Walt Disney Pictures/Buena Vista Pictures Distribution, Stephane Cardinale - Corbis/Getty
After getting her first big screen role as Princess Mia Thermopolis, Anne Hathaway's career blew up. Though the first few projects she starred in after "The Princess Diaries" saw mild to moderate success, things picked up quickly after the second instalment was released. She went on to star in many popular films spanning a variety of genres, including "The Devil Wears Prada," "Love & Other Drugs," "Les Misérables," "Interstellar," "Ocean's 8," and more, all while Hathaway was parenting her two children.
In recent years, she has been gaining a lot of positive publicity for her new style. Talking about it to Vogue, she said, "Before I was really afraid of things, of pulling up short. [...] I think for a long time, I thought that I could only have one. I felt really lost because I didn't know what that was until I realized I have so many styles. [...] And once I realized that, then I felt like something clicked." This shift has seemingly worked out in her favor, with Hathaway getting featured in an ad for the luxury fashion brand Bulgari, and becoming an ambassador for Shiseido. 
As for upcoming projects, despite the fact that we have yet to see an announcement for her return to "The Princess Diaries," Hathaway has kept busy. She has two movies releasing in 2023: "Eileen," a psychological thriller based on a novel of the same name by Ottessa Moshfegh, saw its debut at the Sundance Film Festival in January 2023, and is slated for a limited theatrical release within the U.S. in December. Her other film, a romantic comedy in which she stars alongside Peter Dinklage and Marisa Tomei, opens October 2023. "She Came to Me" was also granted an interim agreement from SAG-AFTRA, meaning that the cast will be allowed to promote it despite the current strike. 
Héctor Elizondo is still a cherished actor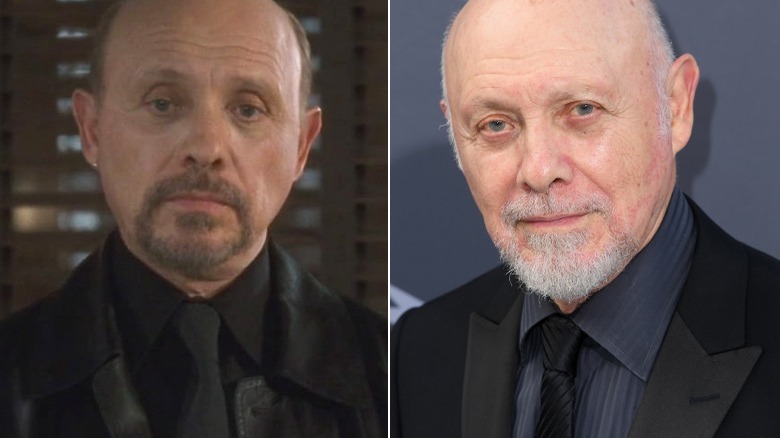 Walt Disney Pictures/Buena Vista Pictures Distribution, Steve Granitz/Getty
For fans of "The Princess Diaries," Héctor Elizondo is known for his beloved role as Queen Clarisse's stoic and loyal companion, Joe. However, that isn't all he is known for. With over 150 acting credits to his name, including multiple voice acting gigs, Elizondo has probably been part of more than one project people might look back on fondly. He is best known for his recurring role as Dr. Neven Bell in the TV show "Monk," and is set to reprise his role in the upcoming sequel, "Mr. Monk's Last Case." 
Most recently, Elizondo had a recurring role in CBS' "B Positive," which was canceled in 2022 after a two-season run. He has also voiced Romar Abdell in the Season 2 premiere of "Star Wars: The Bad Batch," which has prompted fans to wish for him to appear in one of Disney's live-action shows for the franchise, like "Ahsoka" or "The Skeleton Crew."
Heather Matarazzo is tired of struggling in Hollywood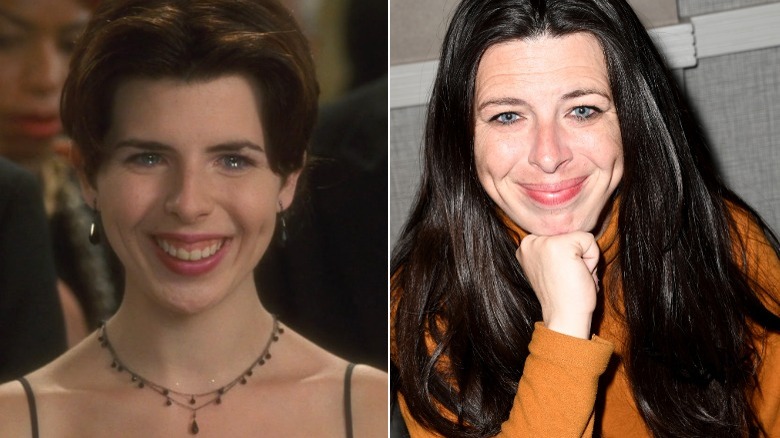 Walt Disney Pictures/Buena Vista Pictures Distribution, Albert L. Ortega/Getty
Despite being cast in a fair amount of projects since her role as Lilly Moscovitz in "The Princess Diaries," Heather Matarazzo hasn't quite gotten the same traction as some of her co-stars. In fact, she is one of the many actors to join the SAG-AFTRA strike, reportedly sharing on X (formerly known as Twitter) her experience with struggling to earn a livable wage as a working-class actor. "I've given my life to acting for over 30 years," she said, "And am done struggling just to survive." They have also been vocal about their support for the union on Instagram, sharing a video of the picket line with the caption, "Which side are YOU on?"
She has still been working, however, with five of her projects on IMDb releasing in 2023, including a role in Arden Cho's audio rom-com project, "Imperfect Match." Beyond that, Matarazzo has been trying to put to rest the rumors that they are "Stranger Things" star Gaten Matarazzo's mom — a misunderstanding that came about because his mother coincidentally shares the same name. She has reportedly addressed this in multiple TikTok videos, saying things like: "I absolutely adore Gaten Matarazzo, I think he is brilliant, I think he is wonderful; but I cannot claim him as my son. Because he is not."
Mandy Moore is a mother of 2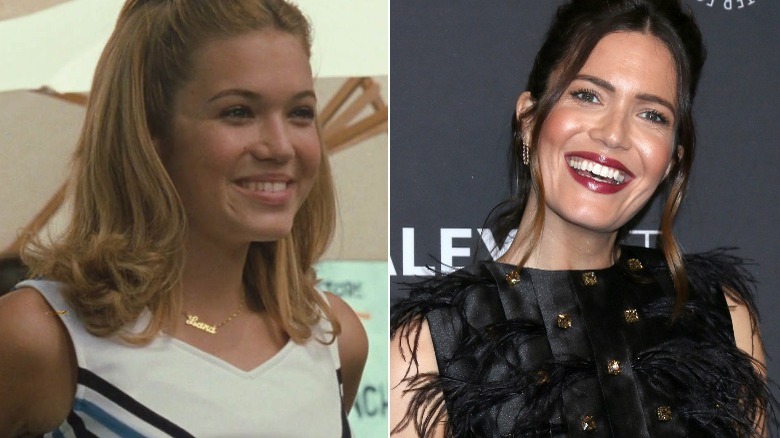 Walt Disney Pictures/Buena Vista Pictures Distribution, Kathy Hutchins/Shutterstock
When she first got her role as mean girl Lana, Mandy Moore was better known for her musical career. However, it didn't take long for her to have her big break. Only a year after the release of "The Princess Diaries," Moore got the leading role in Nicholas Sparks' novel adaptation, "A Walk to Remember." Starring opposite Shane West as ingenue Jamie Sullivan, fans of the movie may remember her bittersweet performance as a very touching one. She continued to both sing and act in the years following, with appearances in other well-known coming-of-age movies of the time, including "Chasing Liberty" and "Saved!" 
In 2010, Moore was cast in Disney's adaptation of Rapunzel, "Tangled," a role she has gotten to reprise multiple times. Most recently, however, Mandy Moore has gained popularity for her portrayal of Rebecca Pearson in the hit TV show "This Is Us," which ended after six seasons in 2022. When asked about how she decides what projects to take on now, Moore said in an interview with Forbes, "Whatever I'm going to say yes to in my life is taking me away from the most important thing, which is my family and my children, then it has to be for a reason. It has to be something that aligns with me."
She has two children with her husband, Taylor Goldsmith. Recently, Moore took to her Instagram Story to talk about her youngest son getting diagnosed with a rare skin condition that, while uncomfortable, is not serious.
Caroline Goodall is a screenplay writer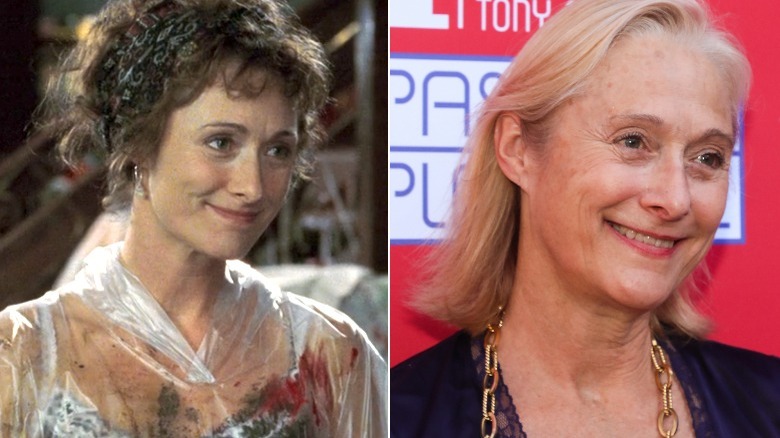 Walt Disney Pictures/Buena Vista Pictures Distribution, Paul Archuleta/Getty
If you only know her as Princess Mia's quirky, hippie mother, you may not be aware that Caroline Goodall is actually British. Over the past two decades, she has worked on many projects in the U.K., including a recurring role in Starz' miniseries "The White Queen" and its sequel, "The White Princess" — historical dramas based on Philippa Gregory's novel series, "The Cousins' War." Other notable acting projects include her part in "The Dressmaker" alongside Kate Winslet, as well as an appearance in Netflix's "The Crown." 
But Goodall has also taken a foray into screenplay writing with 2020's "The Bay of Silence," in which she also starred. In an interview with The Upcoming, Goodall credits her work in Steven Spielberg's "Hook" and "Schindler's List" with being "movie masterclasses" for her, recalling that while the former was shooting, the director would occasionally let her sit behind the camera. "I just love every aspect of movie-making," says Goodall. "With 'Hook,' I would hang out with the design department, with props and I would be reading Tinkerbell's lines off when we were doing green screen with Robin Williams, who was maybe hanging off a wire."
Robert Schwartzman pivoted into filmmaking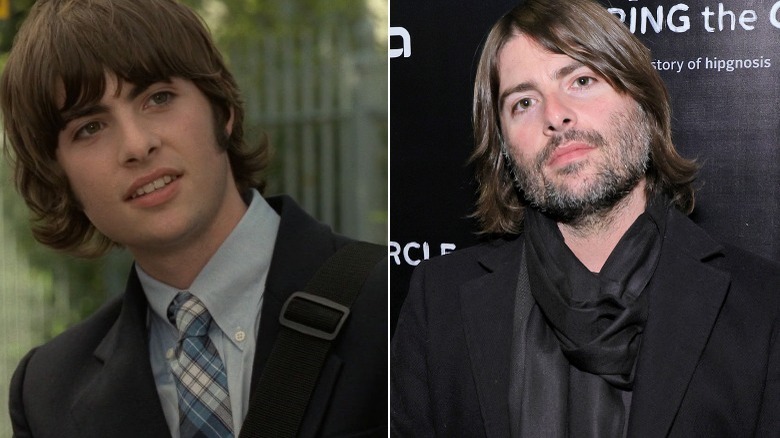 Walt Disney Pictures/Buena Vista Pictures Distribution, Neilson Barnard/Getty
When "The Princess Diaries 2: Royal Engagement" went into production, it broke the hearts of many book fans to find out that Robert Schwartzman would not be reprising his role as Michael Moscovitz. At the time, Schwartzman was touring with his band in real life, Rooney, and was written out of the sequel due to scheduling conflicts. His exit marked the second instalment of the movie franchise as pretty much a complete break from the source material, with its events later being referenced in the books — the movies receive a meta-reference in Meg Cabot's work as being biopics, with Mia as the narrator remarking on how they took creative liberties since she is still with Michael.
Rooney went on a hiatus in the early 2010s, returning with a new album in 2016, and though they haven't released much since, the band was still touring in 2022. Schwartzman also took the occasional film role in the past two decades, but in recent years, his passion has shifted into filmmaking. "I wanted to be a filmmaker even before I started making music," he told Talkhouse, adding, "I think music really helped shape who I am as a filmmaker and gave me tools and perspectives that I wouldn't have had otherwise." 
In 2023, he directed "Hung Up on a Dream," a documentary about British classic band The Zombies, and "The Good Half," a movie starring David Arquette, Nick Jonas, and Brittany Snow. It premiered at 2023's Tribeca Film Festival and has yet to receive a public release date.
Erik von Detten retired from acting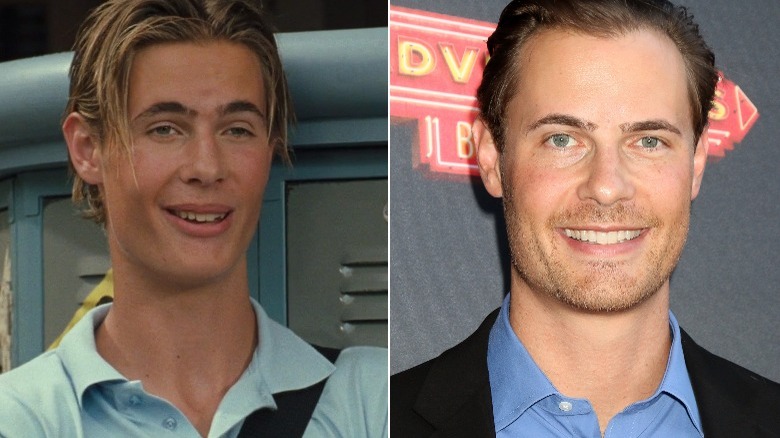 Walt Disney Pictures/Buena Vista Pictures Distribution, Kathy Hutchins/Shutterstock
If you were alive in the '90s, chances are you remember Erik von Detten — if not from one of his acting gigs, then at the very least from the inside spreads of teen magazines. Von Detten's last acting credit dates back to 2010 with a reprisal of his role as Sid in the "Toy Story" franchise, so you might be wondering, where did he disappear to? In a 2018 interview with Romper, he revealed that while he does still enjoy acting for fun at his local theatre, he also knew trying to make acting into a stable career was a huge gamble. Turns out, not one he was willing to take — instead, von Detten now works a management sales job that seems to have worked out well for him. He told E!, "Since I was a kid, I wanted to have a large family. And, in Los Angeles, that requires a consistent, realistic income. So, the fickle nature of employment as an actor just wasn't consistent enough for me."
Most recently he celebrated five years of marriage to luxury real estate agent Angela von Detten, with the pair having had three children since. When asked if he plans on showing them his movies, he said, laughing: "Are you kidding me? It's going to be like mandatory watching!"
Patrick John Flueger is solving crimes in 'Chicago P.D.'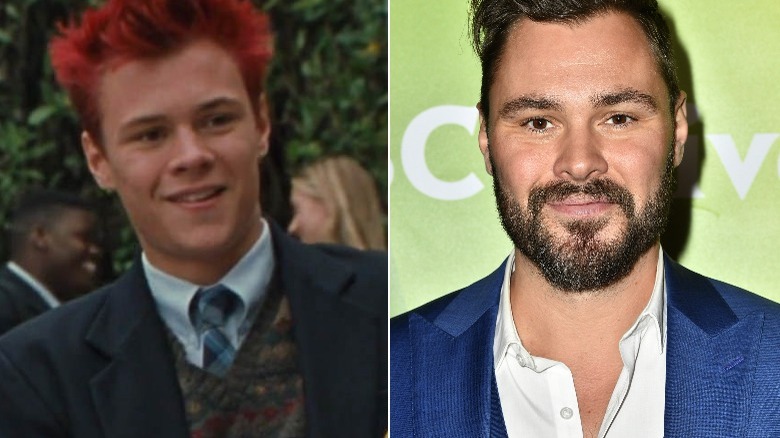 Frazer Harrison/Getty
Patrick John Flueger's role as Jeremiah Hart may have been a small one but between the flaming red hair and overall shenanigans, it's also not that easily forgettable. Still, he has changed so much in the past two decades, that you might have a hard time recognizing him now. Since "The Princess Diaries," Flueger has found a good amount of acting jobs to keep him going, including a regular series role in the show "The 4400." 
In 2014, he was cast as detective Adam Ruzek in "Chicago P.D.," a part that has kept him regularly employed during this time, including guest appearances in the rest of the One Chicago series, "Chicago Fire" and "Chicago Med." The show's 10th season left his character on a cliffhanger, though all signs point to Flueger's return. As of 2023's SAG-AFTRA strike, new seasons of the "Chicago" shows are not slated to air until 2024.
Sandra Oh is embracing her identity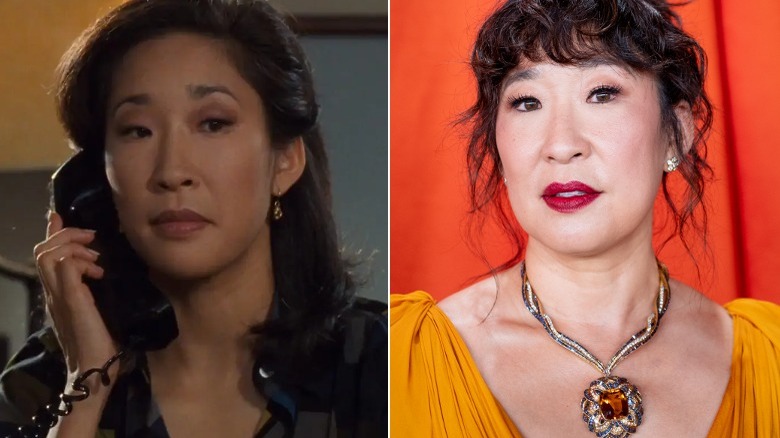 Walt Disney Pictures/Buena Vista Pictures Distribution, Emma Mcintyre/Getty
Though she is now better known for her roles as Cristina Yang in "Grey's Anatomy" and Eve Polastri in the BBC's hit thriller show "Killing Eve," Sandra Oh had a small part in the first "The Princess Diaries" movie. Then 30, Oh played Mia's high school vice principal, Gupta. 
In an interview with The New Yorker in February 2023, she opened up about how even though her "Grey's" character didn't really have an arc around her race or ethnicity, Oh knew it wasn't the time for that. "Okay, great. We got on the boat. Don't rock it too much," she joked. But her role selection process has changed since then, in part due to the reality of anti-Asian sentiment Oh experienced during and after the pandemic. She also discussed how there are more opportunities now for these identity-centered narratives, something she partially credits to the success of "Crazy Rich Asians." Her most recent role is playing Awkwafina's older sister in "Quiz Lady," a familial comedy set to air on Hulu in November 2023. 
Callum Blue was in a cult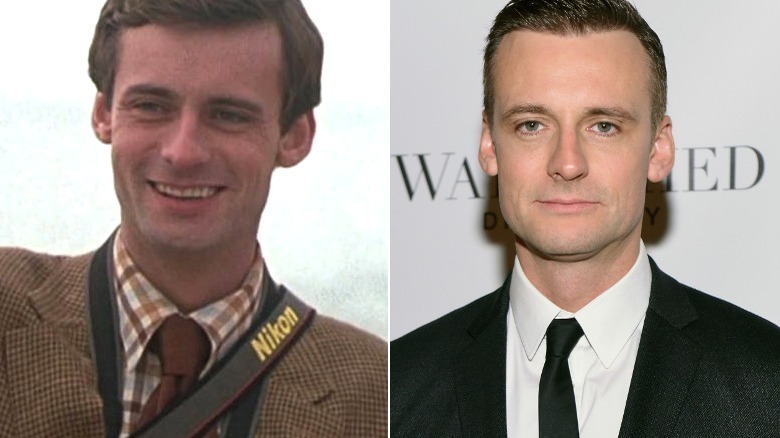 Walt Disney Pictures/Buena Vista Pictures Distribution, Duane Prokop/Getty
Callum Blue got his part as Andrew Jacoby, one of Mia's love interests in "The Princess Diaries 2: Royal Engagement," while he was working on the cult favorite TV show "Dead Like Me." After, he went on to have recurring roles in popular shows like "The Tudors" and "Smallville," as well as a variety of other movie and TV projects. However, it may come as a surprise that during this time, Blue also joined an actual cult. In an episode of "E! True Hollywood Story," he explained that he turned to NXIVM because he was struggling with the traumatic loss of his father to suicide. 
Having met NXIVM cult member Allison Mack on the set of "Smallville" and caught in the chaotic nature of working in Hollywood, Blue says he began "looking to the outside world to find the answers." Fortunately, his experience with NXIVM didn't last very long – "I was in it for five days and I heard the same thing again and again and again." Blue has continued to act and, in 2023, he starred opposite "The Princess Diaries" co-star Heather Matarazzo in his directorial debut, a short film titled "Paint."
Chris Pine fell in love with 'Dungeons & Dragons'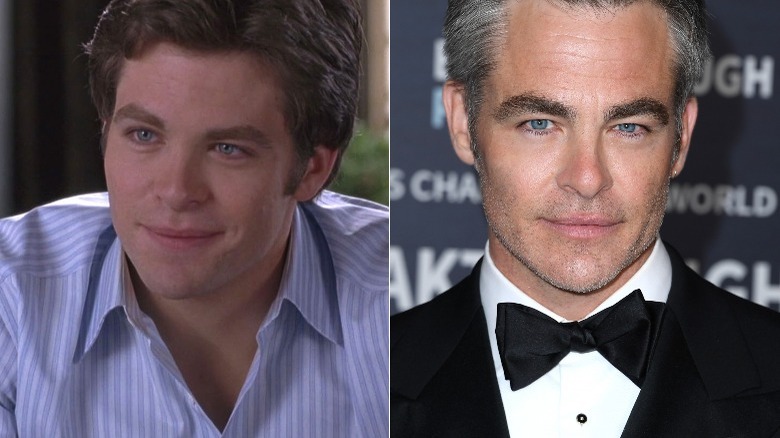 Walt Disney Pictures/Buena Vista Pictures Distribution, Steve Granitz/Getty
Like some of his other co-stars, Chris Pine's role in "The Princess Diaries 2: Royal Engagement" was his first big foray into Hollywood. In it, he played Lord Nicholas Deveraux, Mia's other, duplicitous love interest — a character that does not exist in the books at all. He has enjoyed a successful career in film, including his big break as Captain James T. Kirk in "Star Trek" and its sequels. 
Pine has also showcased his vocal talents more than once, starring in the film adaptation of the musical "Into the Woods" and in his part as a human bard in "Dungeons & Dragons: Honor Among Thieves." Discussing the latter with Slash Film, he said he believes "Dungeons & Dragons" should be played in schools because "it immediately teaches cooperation." Pine added: "It exercises the imagination. It's joyous, it's improvisational. And within a matter of minutes, everybody's on the same page." 
In 2022, he was caught in some controversy surrounding the press around "Don't Worry Darling," after people began speculating whether or not co-star Harry Styles spat on him when they were promoting the film's release at the Venice Film Festival. After being asked about it by Esquire, Pine finally cleared it up, saying, "He didn't spit on me. I think what he said is he leaned down and I think he said, 'It's just words isn't it?'"
John Rhys-Davies made a return to another beloved franchise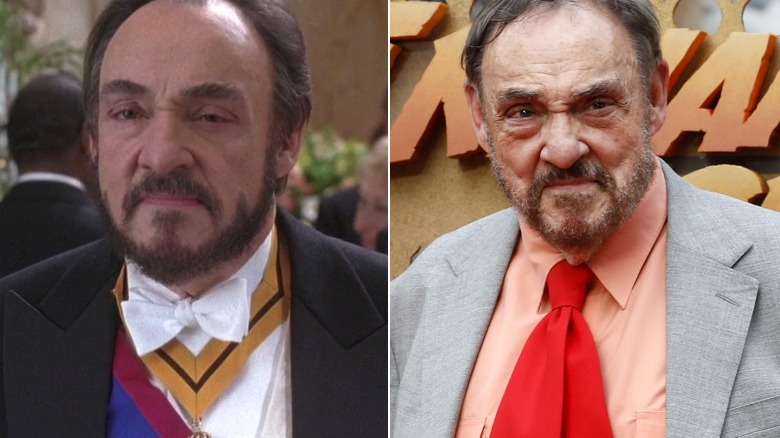 Walt Disney Pictures/Buena Vista Pictures Distribution, Tristan Fewings/Getty
While John Rhys-Davies may be best known for his role as Gimli in "The Lord of the Rings" trilogy, his acting career has been a pretty good one, with nearly 300 titles under his belt dating back to the '60s. Among other things, he might be familiar due to his role as Sallah in the "Indiana Jones" franchise, which he reprised in 2023 amid some criticism. Despite being known as a beloved character, Rhys-Davies, who is white and Welsh, plays an Egyptian man reflective of many racist stereotypes — something that might have been fine in the '80s but doesn't really work in today's modern landscape of diversity and representativity in media. 
Aside from that, however, he also starred in a supernatural horror film in 2023. "The Gates," which has been described as a brooding gothic mystery, is available to rent on Prime Video.
Raven-Symoné is being her most authentic self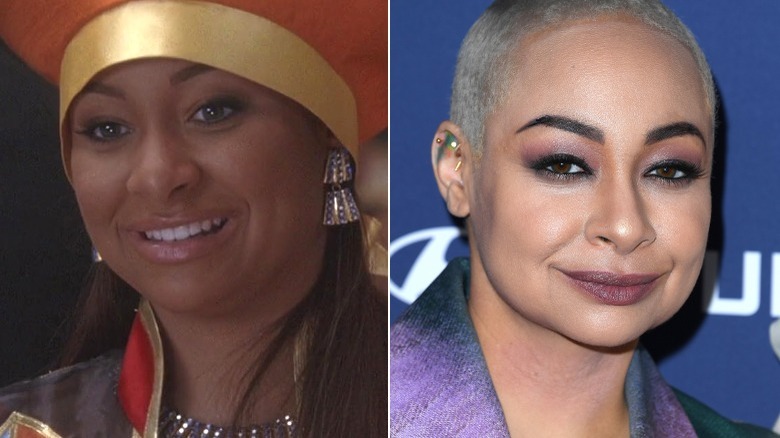 Walt Disney Pictures/Buena Vista Pictures Distribution, Steve Granitz/Getty
While Raven-Symoné didn't start out as a Disney Channel darling in her original show, "That's So Raven," that's almost certainly the first thing that comes to mind when you think of her. The show, which aired for 100 episodes in the mid-'00s, featured her as a psychic of the same name — a role she has reprised in the spinoff series she also produces, "Raven's Home," as well as a TV special, "Far from Raven's Home." She was also part of other iconic Disney productions of the time, including "Zenon: Girl of the 21st Century" and the first two "The Cheetah Girls" movies. 
But beyond that, Raven has stayed busy with music, voice acting, and even some cameos as herself over the years. She's also gotten an associate's degree, co-hosted "The View", starred in a Broadway production of "Sister Act," and has been working on a podcast alongside her wife. Talking about her experience with coming out to Vanity Fair, she said: "I feel freer. I feel better. I don't feel like I'm lying in interviews." 
Larry Miller suffered a brain injury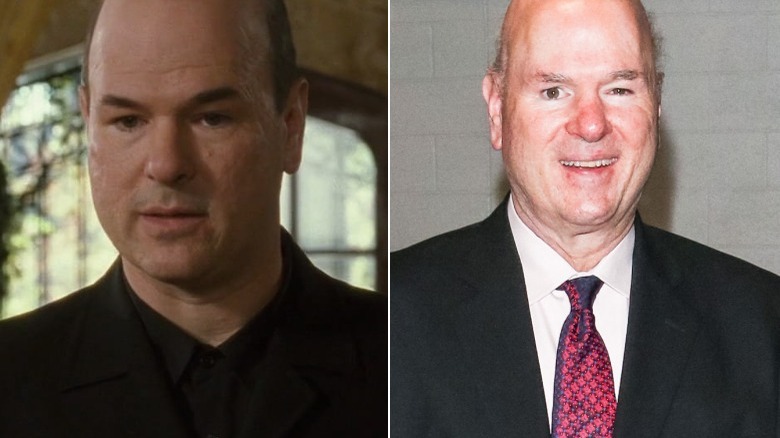 Walt Disney Pictures/Buena Vista Pictures Distribution, Gotpap/bauer-griffin/Getty
You might remember Larry Miller fondly in his role as Paolo, the famous hairdresser and stylist who outs Mia Thermopolis as a princess in the first instalment of "The Princess Diaries." Or, maybe you know him as the dad in "10 Things I Hate About You," the 1999 modern coming-of-age adaptation of Shakespeare's "Taming of the Shrew." The actor and comedian, however, has had a very prolific career since first starting out in Hollywood in the '80s, starring in more than 100 movies and shows. In 2013, he suffered a brain injury and went into a coma after falling and hitting his head. Miller spent over a month in intensive care at the UCLA Medical Center, but had a good prognosis, with his spokesman saying, "He is one of the fortunate few who have recovered from something so traumatic." 
After his injury, Miller returned to acting, including a recurring role as Ed Slater in "NCIS" eight years after his original appearance. He also kept up with his podcast, "The Larry Miller Show", until its last episode aired in December 2020. According to its description, Miller and his producer Colonel Jeff decided to wrap it up after going months without being able to safely create new content due to the pandemic. Since then, Larry Miller seems to be taking a much-deserved hiatus.