How To Watch The 2023 VMAs Without Cable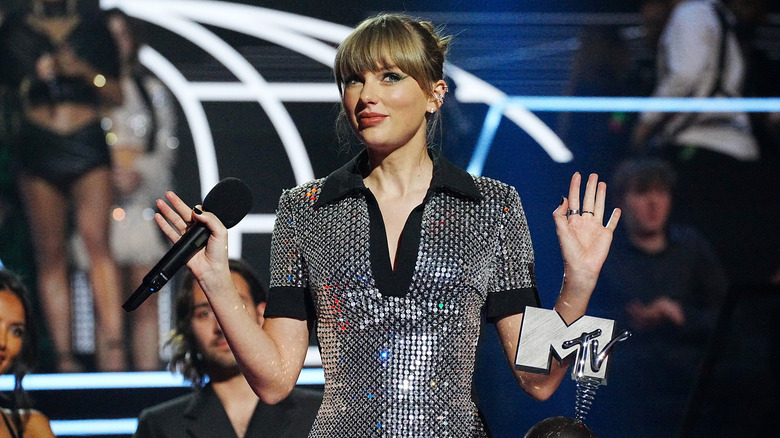 Jeff Kravitz/Getty Images
It's that time of year again: the VMAs are here! MTV's VMAs will air on September 12 at 8 p.m. ET/PT, and we'll all be tuning in to see the performances, the fashion, and of course, all of our favorite stars gathered together in one place. We'll be on the lookout for the best-dressed stars at this year's VMAs, as well as performances from Olivia Rodrigo, Doja Cat, Tomorrow X Together, and many more. Nicki Minaj is returning to host for her second time, and today's best artists will be duking it out for the coveted awards.
There's something uniquely exciting about watching an award show live, seeing the artists hit the red carpet, and following along on Twitter as the drama unfolds on screen and the public throws in their two cents. Still, these days, fewer and fewer of us actually have cable, which makes the fun of settling in with a bowl of popcorn to watch an award show live more and more elusive. Luckily, there's always a way to stream our favorite award shows, and the VMAs are no exception. If you're planning on tuning in to the 2023 VMAs sans cable, you've got a few options to choose from. 
Paramount+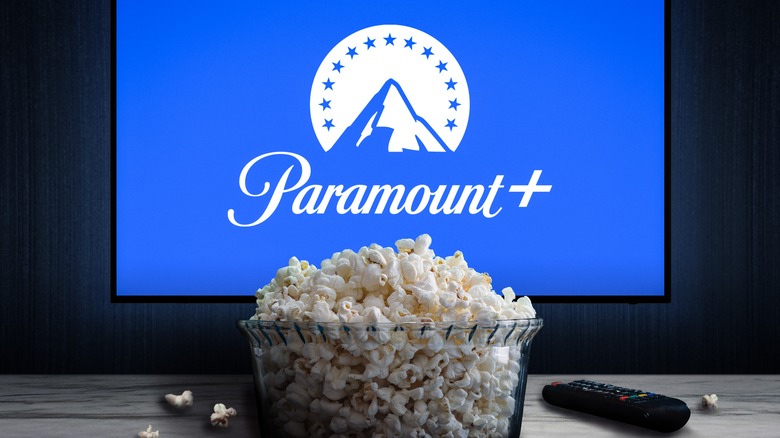 JOCA_PH/Shutterstock
The VMAs are MTV's award show, so of course, if you do have access to cable, you can head over to MTV to watch live. If, like many of us, you don't have cable, the top advertised option for watching the VMAs is Paramount+. If you already have access to the streaming service, you're golden. If not, you can snag a week-long free trial to catch the show live and also check out whether or not you'd like to subscribe long-term. 
If you do subscribe to Paramount+, you can get a 50% discount for annual subscription plans. This means you can get Paramount+'s Essential plan for $30, and you can also add Showtime for $60 a year. The streaming service has its own original content, as well as movies and TV series from CBS, Comedy Central, BET, Nickelodeon, the Smithsonian Channel, and of course, MTV. If you're looking for a way to access more live TV without cable, Paramount+ is a great option, since it allows you to stream live sports too. 
fuboTV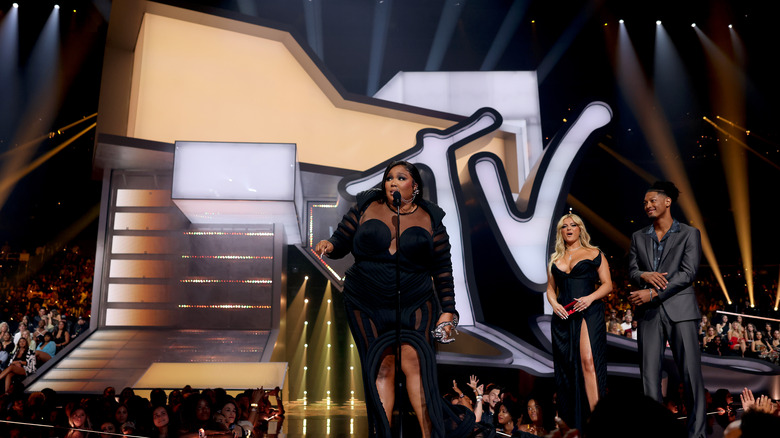 John Shearer/Getty Images
fuboTV is another option for live streaming the 2023 MTV VMAs, as it is a particularly good streaming service subscription to invest in if you don't have cable but frequently find yourself trying to access live programming. That's fuboTV's focus; you can stream tons of channels, from TLC to HGTV to E! to FX. fuboTV is also a great option for live streaming live sports. If this sounds up your alley, fuboTV also has a seven-day free trial option, so can test it out before committing.
If you end up enjoying having access to tons of channels without having to get cable, you can subscribe for a $75 monthly fee. Taking advantage of either of these free trials can allow you to catch the VMAs while also exploring a new streaming service that will make watching live TV and special events that come up easier in the future. 
Other watching options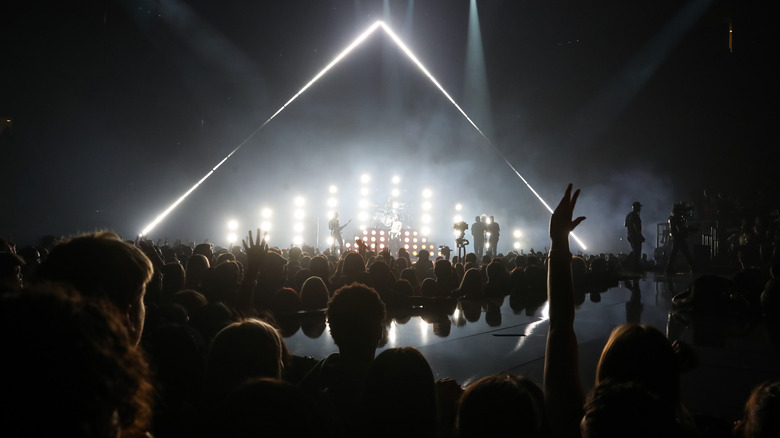 Johnny Nunez/Getty Images
There are a few more ways to access the VMAs when they happen live on September 12. MTV.com will be live-streaming their award show on their website, so you can easily catch the show on your computer. Other options include Sling TV, DirecTV Stream, and Philo. Hulu + Live TV is another streaming service that specializes in letting you watch live TV without a cable subscription. If you already have Hulu, you can easily test out their live TV option, and this also allows you to bundle Disney+ and ESPN+. 
Evidently, there are quite a few options for both live-streaming the 2023 VMAs and watching them back afterward or at a later date. If you're unsure of which streaming service to choose, you may want to do your research before the VMAs begin so that you can take advantage of the opportunity to test out a new service that you may enjoy having access to in the future. Happy streaming!