How To Watch TLC Shows Without Cable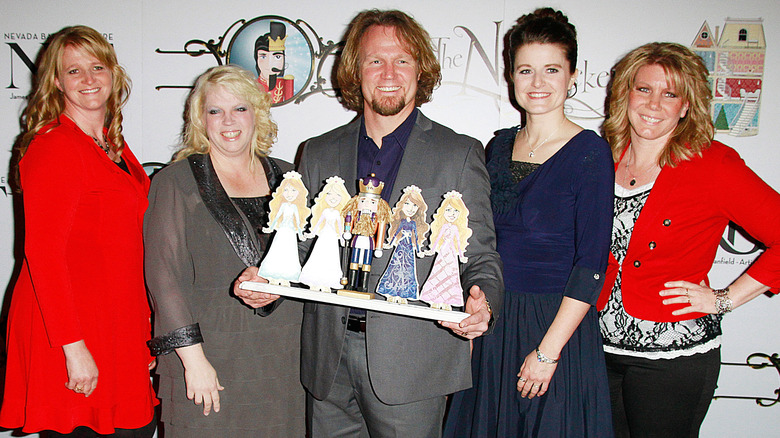 Marcel Thomas/Getty Images
TLC has been around since the '80s, offering a wide range of reality shows, lifestyle series, and documentaries for all ages. Much of its programming focuses on real people facing extraordinary circumstances, but viewers can also watch inspirational TV series like "My 600-Lb. Life" and "Little People, Big World." Some of TLC's shows revolve around the Amish way of life, family dynamics, or religion, while others address controversial topics, such as polygamy and child beauty pageants.
The network is currently airing "Seeking Sister Wife," "1000-Lb. Sisters," "90 Day Fiancé," and other popular series. This type of content is very different from the docuseries produced in the early days of TLC, but that doesn't mean it's less interesting. For example, "90 Day Fiancé" has been keeping viewers glued to their seats since 2014, scoring higher ratings than most TV shows.
While it's true that cable prices are soaring, you don't need to give up your favorite TLC shows. In this digital age, anyone can watch TLC without cable thanks to streaming services like Hulu, Philo, and Sling. Even if you don't have a smart TV, you can use Roku or other streaming devices for endless entertainment. 
Hulu
Hulu is one of the few streaming platforms where you can watch every episode of "My 600-Lb. Life", plus thousands of other reality shows and award-winning movies. Like Netflix, the company also offers original content, including "The Handmaid's Tale," "Tiny Beautiful Things," "The Kardashians," 'American Horror Stories," and other popular series. Its subscription plans start at $7.99 per month and go up to $69.99. There's also the option to sign up for a one-month free trial before committing to a membership.
Subscribers can stream TLC and other networks on up to two screens at once, with or without ads. An exception is Hulu's Live TV plan, which supports unlimited simultaneous streams. You can also choose to pay extra for Cinemax, Starz, Showtime, and other add-ons, regardless of your subscription tier. Other features include parental controls, offline viewing, and the ability to create up to six user profiles. Plus, viewers can watch the content on any device.
A potential drawback is the large number of ads, with some being up to three minutes long. Hulu does offer an ad-free plan, but you'll have to shell out an extra $7. Additionally, its interface is somewhat cumbersome to navigate — at least compared to Netflix. Also, note that Hulu is only available in the U.S., so you'll have to use a different streaming service when traveling abroad.
Philo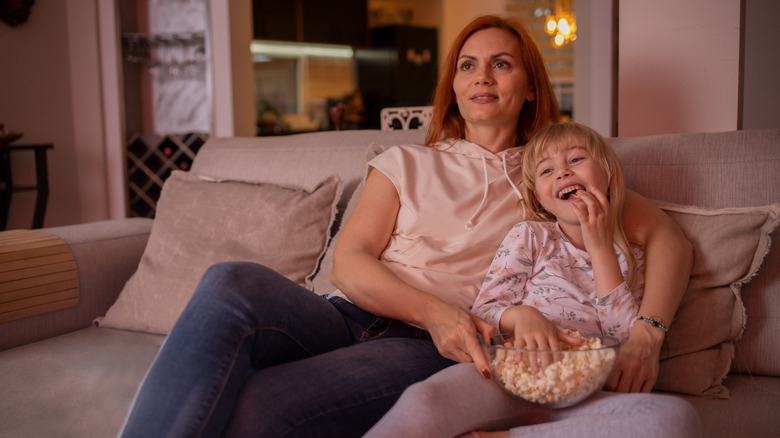 Rockaa/Getty Images
Launched in 2009, Philo is one of the most affordable streaming services on the market. By focusing on entertainment and lifestyle channels, it keeps its subscription costs lower than Hulu, Sling, FuboTV, and similar platforms. A $25 monthly subscription gives you access to over 60 channels, including Lifetime, Food Network, MTV, TLC, and AMC. Members can also stream the Hallmark Channel and its sister networks and record as much content as they want. Plus, they can watch their favorite shows on up to three devices at once.
Like Hulu, this service is available via digital media players, computers, smart TVs, and mobile devices. Subscribers can set up to 10 profiles, but there are no parental controls. It's also worth mentioning that Philo doesn't offer sports, local, or news channels, except for BBC World News. On top of that, you'll have to pay extra for Starz, Epix, and a few other channels.
Philo's subscription includes a seven-day free trial, which gives you enough time to explore the platform. The downside is that it only works in the U.S., but you can use a virtual private network (VPN) to access the content when traveling. Apart from that, it features a user-friendly interface and thousands of movies and TV shows for all ages. 
Sling TV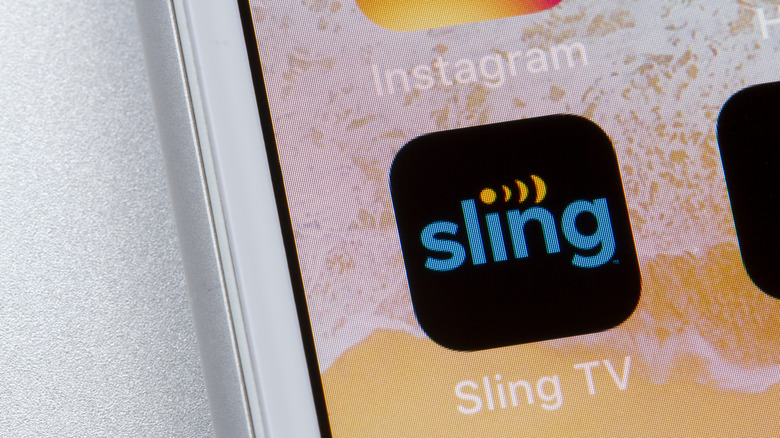 Tada Images/Shutterstock
Fans can also watch TLC without cable on Sling TV for $40 to $60 per month. This streaming service has been around since 2015, featuring over 48 channels and several add-ons. Sling Orange, its most affordable plan, has 31 channels, including HGTV, AMC, Lifetime, and others. But if you want to stream TLC, you must subscribe to the Sling Blue or Sling Orange & Blue plan. Each plan comes with additional channels, such as the Paramount Network and TeenNick, which are available for an extra fee.
Sling TV works slightly differently from other streaming services. First of all, its subscription plans are highly customizable thanks to the various add-on bundles. If, say, you sign up for Sling Blue and want access to a larger selection of Hollywood movies, you can pay $6 for Hollywood Extra. This would give you access to SundanceTV, Heroes & Icons, REELZ, and other channels. There's also the option to rent movies and record 50 to 200 hours of content.
Subscribers can stream Sling TV on computers, smart TVs, phones, or tablets. The platform also works with video game consoles and streaming players like Apple TV, Google Chromecast, and Roku. Sling Orange allows you to watch your favorite shows on one device at a time, whereas Sling Blue supports up to three devices simultaneously. If you register for Sling Orange & Blue, you can stream on up to four devices at once. Like Philo and Hulu, this service is only available in the U.S. 
YouTube TV
While there are plenty of free movies you can watch on YouTube, you'll need a subscription to stream TLC. YouTube TV, its streaming service, features over 100 channels plus premium add-on networks like Max and Showtime. Subscribers can choose from three membership plans starting at $72.99 per month. That's not cheap, but you can watch up to three streams at once and record an unlimited number of videos. Plus, you'll have access to a wide range of popular networks, including ESPN, CNN, HGTV, CBS, Bounce, Telemundo, and the Hallmark Channel.
YouTube TV offers a free trial, but its length varies from state to state. Unlike most other streaming services, it includes all major local channels and a vast selection of sports networks. You can stream the content on your phone, tablet, computer, or smart TV, set parental controls, and watch your favorite movies and TV series in 4K. The platform also features YouTube Originals and on-demand content, including popular TV shows like Origin, Lifeline, Foursome, Hometown Showdown, and others.
This streaming service isn't available outside the U.S., but again, you can use a VPN. Apart from that, subscribers can create up to six profiles per household and customize each of them. However, given the price tag, YouTube TV isn't the best choice if you're only interested in TLC and a few other lifestyle channels. But, if you or someone in your household enjoys watching sports, then it's definitely worth it. 
FuboTV
FuboTV appeals mostly to sports fans, but it also offers on-demand movies and TV series. Users can watch every episode of "Temptation Island", as well as popular TLC shows like "Match Me Abroad," "You, Me & My Ex," and "7 Little Johnstons." There are over 200 channels on the platform, and some can be streamed in 4K. As far as pricing goes, expect to pay $74.99 to $95 per month — depending on your subscription plan.
The platform is compatible with most devices, including streaming players, and offers custom plans for Spanish and Canadian customers. Subscribers can record 250 to 1,000 hours of content per month, stream on up to 10 devices at once, and watch live sports. You can sign into your account while traveling abroad, but the available content may vary by country.
All plans include a seven-day free trial and the option to customize your viewing experience with add-ons, such as unlimited screens or access to Starz, MGM Plus, TV5 Monde, and other channels. While FuboTV doesn't include any Turner channels, such as TNT, Boomerang, or Adult Swim, it's still a great choice for sports and entertainment fans.