Will Maurice Benard's Son Joshua Become A Spoiler In General Hospital's Joss And Dex Romance?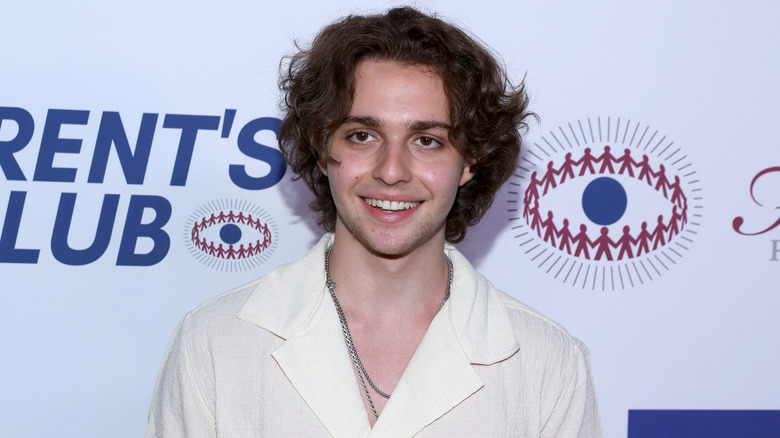 Rich Polk/Getty Images
"General Hospital" fans were initially intrigued by the romance of Dex Heller (Evan Hofer) and Josslyn Jacks (Eden McCoy) because their chemistry was off the charts. However, their relationship mainly consisted of the two having sex and talking about his boss, Sonny Corinthos (Maurice Benard), and fans started to grow weary of Joss and Dex's drama. Benard's real-life son, Joshua Benard, appeared in 2022 as a college student named Adam who initially made a lewd remark to Joss about a revenge porn video involving her. When he later apologized for his remarks that June, fans noticed there was definitely a spark between them. Michael Fairman TV reported on September 8 that the younger Benard will soon reprise his role again as Joss returns to college, and considering the September 11 Soap Opera Digest issue states in their fall preview that Josslyn will connect with a classmate, the probability is high that it's Adam.
In an SOD interview posted on March 15, 2022, Joshua Benard explained that he loved working with McCoy, and elaborated, "Everyone was saying that we had great chemistry on-screen, and I think we do. I think she's a great actress and it was cool working with her because it was free-flowing. With Eden, it was just easy. I just met her on set and we did it, no rehearsal, no nothing." The fall return to school is just the perfect inroad for Adam, as Joss and Dex are seemingly hitting a rough patch.
Joss could leave Dex for Adam
Dex Heller had initially been working for Michael Corinthos (Chad Duell) to put his dad, Sonny, behind bars for his mob activities. That all ended when Michael's mother, Carly Spencer (Laura Wright) — knowing Port Charles would sink into chaos without Sonny — smashed the USB drive containing evidence against him, and ordered Dex to protect him. Dex intended to further destroy the drive, but he ended up tossing it in a public trash can. Now that Sonny's been busted by the feds, Dex is beating himself up, believing someone got that evidence and used it. He admitted to Joss on the September 8 episode that he admires Sonny who is like a mentor to him.
Joss has never wanted him to work for Sonny, and she was even more horrified when Dex agreed with Carly and Michael that he should now protect Sonny rather than put him in jail. On top of that, Dex's job has made him unable to spend much time with her, making her even more frustrated. Needless to say, their relationship is strained, and knowing that Adam will be on the scene again soon may make Joss have second thoughts about staying with Dex. Adam had already redeemed himself in her eyes by apologizing for his awful remarks, so the new college year may bring new beginnings.
We're looking forward to seeing more of Adam and discovering how Josslyn Jacks' young love life will play out!