The Young And The Restless Sneak Peek: 5 Storylines We Can't Wait To See This Fall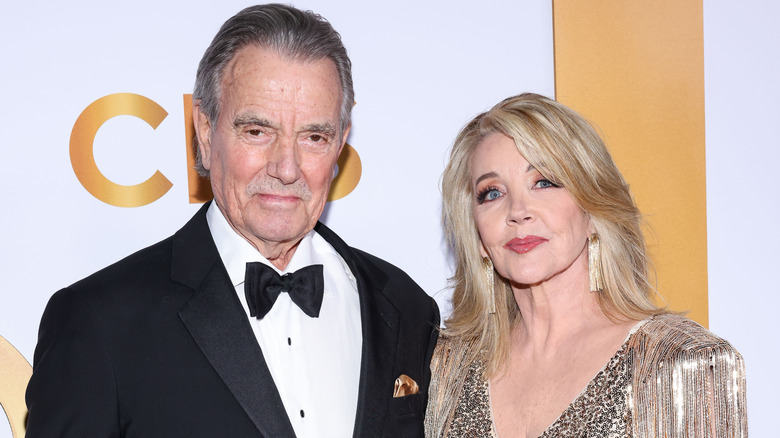 Victoria Sirakova/Getty Images
The latest issue of Soap Opera Digest is filled to bursting with thrilling new previews of what's to come this fall on "The Young and the Restless." While sometimes "Y&R" can have a painfully slow burn to get to the exciting action, the show is heating up rather quickly with a slew of sizzling plots on the horizon. Family drama appears to be key in the biggest ongoing storylines, and more specifically, drama in the family businesses. 
Genoa City currently serves as the backdrop for several major corporations, all of whom are experiencing major shifts within their ranks. Whether it be the Newmans, the Abbott family, or even former lovers Sharon Rosales (Sharon Case) and Nick Newman (Joshua Morrow), there are a lot of company changes on the horizon. 
In addition to the dissension within the corporate sphere of Genoa City, there are a few other prominent happenings to which we look forward. Mariah Copeland (Camryn Grimes) and Tessa Porter (Cait Fairbanks) are in for the challenge of their lives as the storyline of their baby's hearing loss continues. Their primary goal is getting her the best treatment possible in hopes it can be cured or at least somewhat fixed. Plus, Mamie Johnson (Veronica Redd) is set to make another appearance and continue a decades-long feud with Jill Abbott (Jess Walton). However, while those fill in the gaps, the bulk of this fall will belong to the aforementioned drama among Genoa City's biggest titans of business. Nobody's life will be the same following a fall filled with explosions of personal and professional chaos — and we can't wait.
1. Further division within the Newman family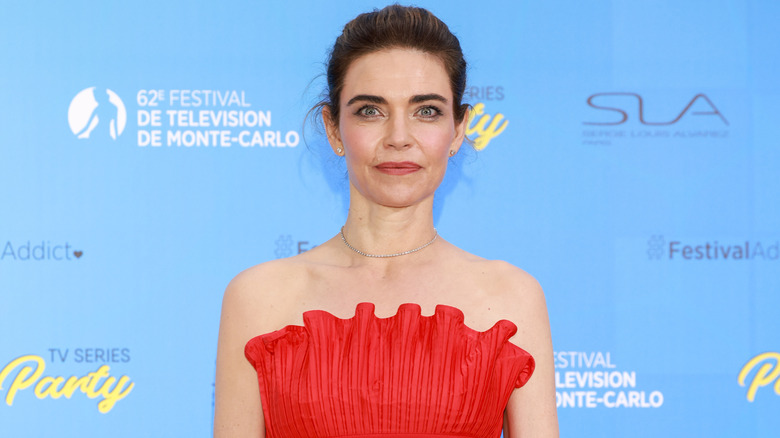 Arnold Jerocki/Getty Images
It's nearly impossible for the Newman family to have any semblance of peace for an extended period of time. Everyone's hungry for power and it consumes them to the point of no return, constantly putting their relationships on life support. Victor Newman recently reshuffled the positions of everyone at Newman Enterprises, giving the reins of CEO back to himself, and putting his wife, Nikki Newman (Melody Thomas Scott), in charge of Newman Media. With Nikki's promotion, Audra Charles (Zuleka Silver) and Kyle Abbott (Michael Mealor) were demoted to lower positions. 
Causing the worst tension of all during this restructuring, Victoria Newman (Amelia Heinle) was demoted to co-CEO, meaning she has to answer to Victor moving forward. Victoria was hoping to fill that slot with her boyfriend, Nate Hastings (Sean Dominic), but her father clearly had other plans. This fall, things will reach new, chaotic heights as Victoria is set to rebel against Victor's decision, dragging Nate into the mix in unexpected ways. Victoria is a lot like her father, so we're sure she's willing to do whatever it takes to slink back into the CEO chair. 
Victoria has worked tirelessly to turn Newman into even more of a juggernaut, making it disheartening for Victor to whip the rug out from underneath her. Victor is obsessed with giving Adam Newman (Mark Grossman) chance after chance to be the family's golden boy, despite his track record of deception. Hopefully, Victoria goes nuclear and ignites a war with her brother. 
2. Danny returns for an extended arc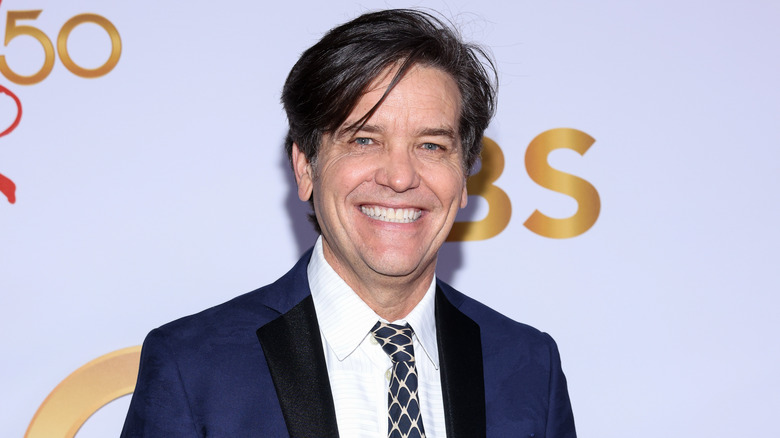 Victoria Sirakova/Getty Images
Viewers can rejoice because, this fall, Danny Romalotti (Michael Damian) is returning for an extended stay on "The Young and the Restless." Danny was last seen during the show's 50th anniversary celebration, but he didn't stick around for long. While he was away, Danny's ex Phyllis Summers (Michelle Stafford) was revealed to have faked her death and spent several months on the run from the authorities. During that time, his other ex Christine Williams (Lauralee Bell) made it her mission to bring Phyllis to justice and make her pay for her laundry list of misdeeds. 
However, Phyllis was able to skirt the charges and the judge gave her no more than a slap on the wrist. Obviously, this left Christine incensed, and the tension is still at an all-time high between the women. This fall, Danny is once again stuck in the middle of his exes, and it won't be pretty. With how much bad blood exists between them, there are bound to be casualties of some kind during the latest battle of their decades-long war. 
Phyllis is historically her own worst enemy, so whatever good favor she will try to cull from Danny likely won't last long. While it's exciting to see them all together on screen, it's hard to imagine Phyllis coming out on top in the fight for Danny's attention. Christine is also newly single, so the chances of her and Danny reuniting are at an all-time high. Fingers crossed!
3. The Sharon/Nick/Sally/Adam situation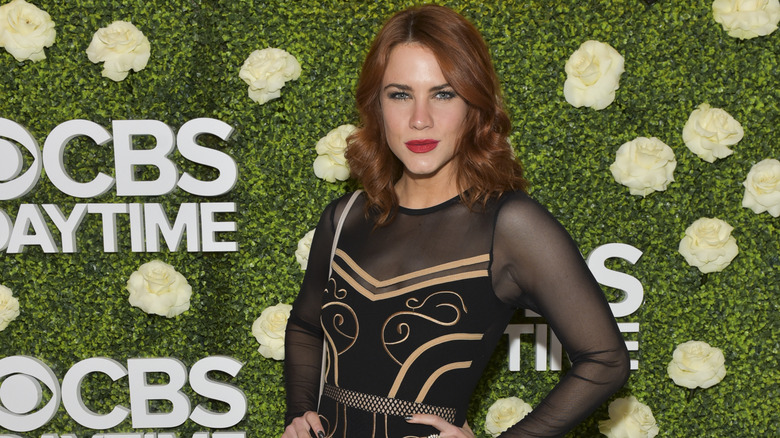 Rodin Eckenroth/Getty Images
Nick Newman has managed to escape the tense drama within the family business by walking away entirely for a new venture with his ex-wife. After Sharon Rosales discovered that her former stalker Cameron Kirsten (Linden Ashby), was killed and left his company to her in his will, she vowed to do something good and erase the negativity of its past. Sharon and Nick are expected to work closely together this fall, and considering their connection and affinity for getting back together, Sally Spectra (Courtney Hope) — Nick's love interest — should be concerned.
Sally has a lot to distract herself with these days since she is starting a new business (financially backed by Nick). However, that doesn't mean this fall she won't want to keep a close eye on Sharon. Adam Newman will undoubtedly be there, waiting in the wings, to capitalize on any issues between them. Adam has regretted letting go of Sally since the moment it happened, and the fact that she's with his brother drives him wild. 
When Sally and Adam lost their baby, Sally needed Nick by her side, but he was instead tending to Sharon and her ongoing crisis. Sally should be concerned. Nick and Sharon have done this song and dance for decades. She is just the latest fling in the way. The way Sally looks at Adam should tell her what she needs to know anyway. She is with the wrong brother, and that needs to be corrected soon. 
4. Lust is in the air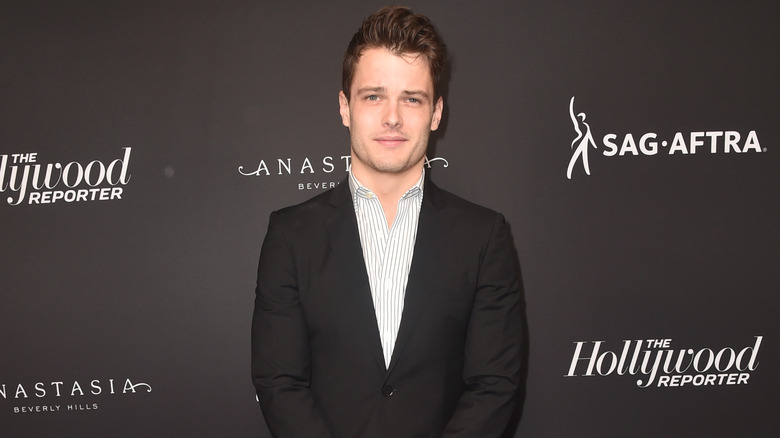 Alberto E. Rodriguez/Getty Images
This fall on "The Young and the Restless," lust will be the keyword for several of our favorite Genoa City citizens. Kyle Abbott and Audra Charles are expected to continue their torrid love affair, defying their boss, Nikki Newman, and her implicit instructions to cease their relationship immediately. Nikki is determined to link Kyle back with his wife/her granddaughter, Summer Newman (Alison Lanier), but it has no chance of happening. Sadly for Nikki's plans, autumn storylines will see Summer diving into a tempting situation of her own. 
It's clear that Summer has an attraction to Chance Chancellor (Connor Floyd), and it's getting harder to ignore. Any time Chance and Sharon Rosales find time to be alone together, Summer randomly pops up to either crash the gathering or steal Chance away for a heart-to-heart. The idea of Summer facing off with her former stepmother Sharon over her aunt's ex-husband is an adrenaline boost that is needed in Genoa City. It gets boring at times, and this messy triangle will liven things up. 
Summer's brother Daniel Romalotti (Michael Graziadei) is going to be experiencing his own flirtation with betrayal this fall. He and Heather Stevens (Vail Bloom) split quite a while ago, and he has since reunited with his former love, Lily Winters (Christel Khalil). However, Heather is sticking around town, and everyone (except Daniel) can see she wants him back. Lily needs to spend the chillier months keeping an eye on Heather, or she might lose Daniel yet again. 
5. The Abbott Family values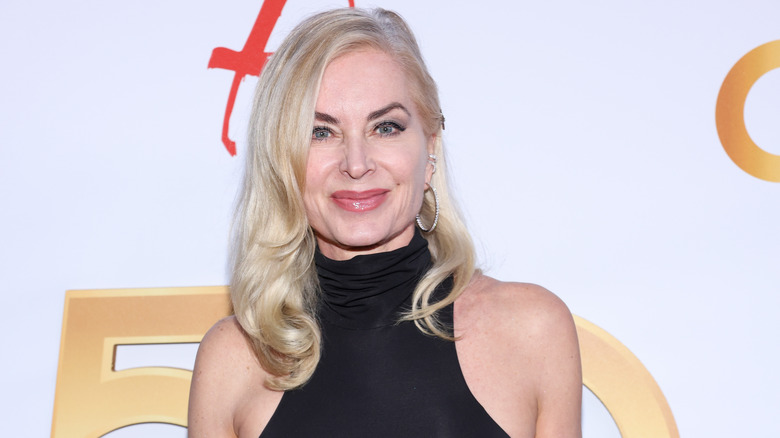 Victoria Sirakova/Getty Images
If there's any family on "The Young and the Restless" in more turmoil than the Newmans, it has to be the Abbotts. Similar to the Newmans, much of the Abbott drama is linked to their family company, or more specifically, who should or should not be involved with it. Ashley Abbott (Eileen Davidson) doesn't trust her sister-in-law, Diane Jenkins (Susan Walters), and she is willing to do whatever it takes to rid their lives of her for good. However, Eileen's brother Jack Abbott (Peter Bergman) has not only defended Diane at every turn but risked everything to give her a spot at the top of Jabot Cosmetics.
Jack and Diane enlisted Billy Abbott (Jason Thompson) to be a double agent of sorts to sniff out Ashley's plans. Billy, though, got lost in the confusion of what he truly believed, becoming consumed by wanting the power for himself. As of now, things are getting a bit more peaceful within the family, but all of that is set to change heading into the fall. Ashley and Tucker McCall (Trevor St. John) have clearly had a difference of opinion, so their marriage may be over before it even begins. Plus, Billy is reportedly going to be in a "tug-of-war" with Tucker over something (or someone). 
All of the family issues are supposed to be coming to a head at Jack and Diane's vow renewal ceremony. With everyone in the family having a hidden agenda of sorts, it's exhilarating to see who will turn on who next and get the upper hand.