Whatever Happened To Tia Carrere After She Left General Hospital?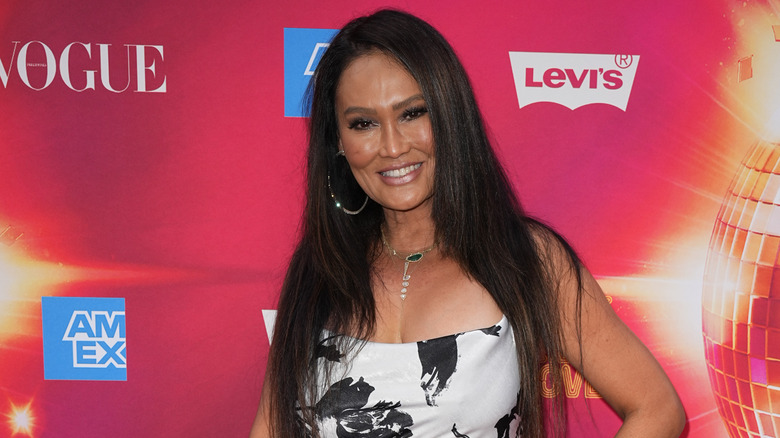 John Nacion/Getty Images
Longtime fans of "General Hospital" will remember the Asian Quarter storyline that introduced the memorable mobster Mr. Wu (Aki Aleong) and the Wu crime family whose descendant, Selina Wu (Lydia Look), is still active in Port Charles today. One of the extended Wu family members who left an impression was Jade Soong Chung, the aunt of troublemaker-turned-nice-guy Brad Cooper (Parry Shen), played by the beloved Tia Carrere. Born Althea Rae Janairo, she created her stage name by combining her little sister's nickname for her and giving a nod to Bond girl Barbara Carrera. After being discovered in a grocery store by the parents of a producer in Hawaii, she nabbed a part in the film "Aloha Summer" and the rest was history. As she told Vice, "That changed the trajectory of my life." Shortly after, she moved to California landing roles in a handful of TV shows including "GH," in which she starred from 1985 to 1987.
However, stardom wasn't all smooth sailing. Her manager during the time was also her "scumbag boyfriend," and after her "GH" run, he stole her earnings and disappeared without a trace. "He ended up taking all my money and leaving me homeless. I had nothing after making $150,000 a year. I had $300," she recalled. But rather than go home, she persevered. She almost got a part on "Baywatch," but after reading the script for the film "Wayne's World," she knew it would be a career changer and she thought to herself, "I can think of no one else that can do the acting and the singing and the rocking. But I can."
Wayne's World launched her career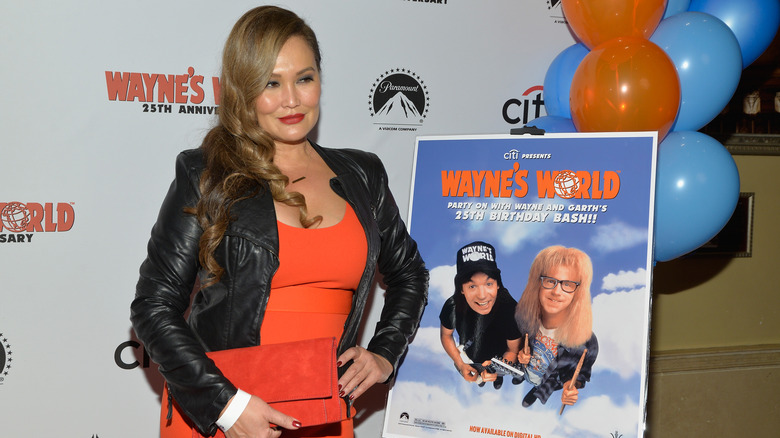 Michael Tullberg/Getty Images
"Wayne's World" was a huge hit, propelling Tia Carrere into a successful singing career performing Hawaiian music. Her acting also took off and she appeared in a string of action films in the early '90s including "Rising Sun" and "True Lies," in which she got to perform a tango with the film's star, Arnold Schwarzenegger. Things had taken a turn for the better in Carrere's life and career. "I got a bunch of roles regardless of ethnicity, which to me was the biggest win. I also played all of the Asian backgrounds: Vietnamese, Chinese, Japanese. Strangely enough, the only thing I haven't played is Filipino, which is what I am primarily," she told Vice.
She appreciated her success that much more because it was so hard-won — earlier in her career, she heard "no" way more than "yes." "There were network TV shows where I gave great reads, and the casting director would say, 'That was really great, but the word comes down that we weren't thinking of going ethnic with that role.' Or they would say they weren't going to go 'exotic,'" she shared with Variety in 2022. Times have certainly changed since then!
Carrere's singing career also reached new heights when she won two Grammys in 2009 and 2011 for Best Hawaiian Music Album. Although she dreams of performing jazz music, she revealed that she'd enjoy performing back home in Hawaii. "I'd get to live in Honolulu for a bit and do a nice show and tell stories about how it was moving from Honolulu to Hollywood. I'm going to manifest that," she shared.
Carrere was thrilled to finally play a Filipino character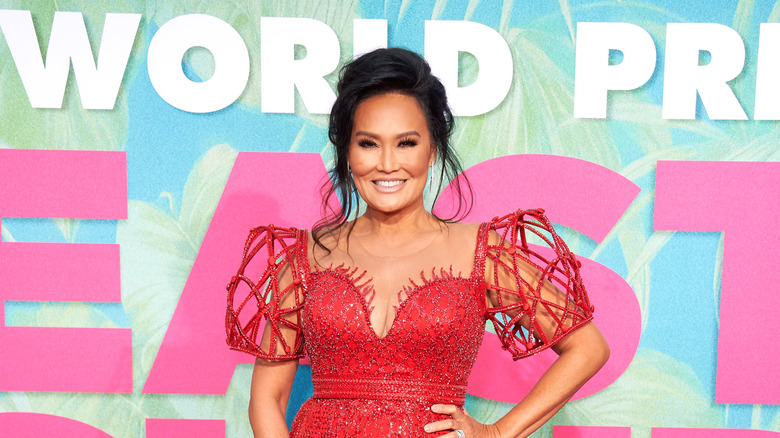 Unique Nicole/Getty Images
In 2022, Tia Carrere starred in the film "Easter Sunday," which boasts a mostly Filipino cast. Speaking with Afterbuzz TV, Carrere couldn't contain her excitement for the film's release, as it's not often you see Filipino stories on screen. "Everything just came together. I think 'Crazy Rich Asians' opened the door. Now, to have a Filipino story and a Filipino family front and center, this is unlike anything I've ever seen in my career," she gushed. She urged everyone to see the film and illustrate that there's an audience for this kind of movie. 
Originally intended for Netflix, the film received a theatrical release in August 2022, and Carrere was ecstatic. She told Afterbuzz TV that she's aware of just how much representation matters and that she hopes Filipinos would feel proud, seen, and understood when watching "Easter Sunday." A movie like this wouldn't have been possible when she was growing up, but the fact that it is now is certainly worth celebrating.