5 Countdown To Christmas 2023 Hallmark Movies We're Snow Excited To See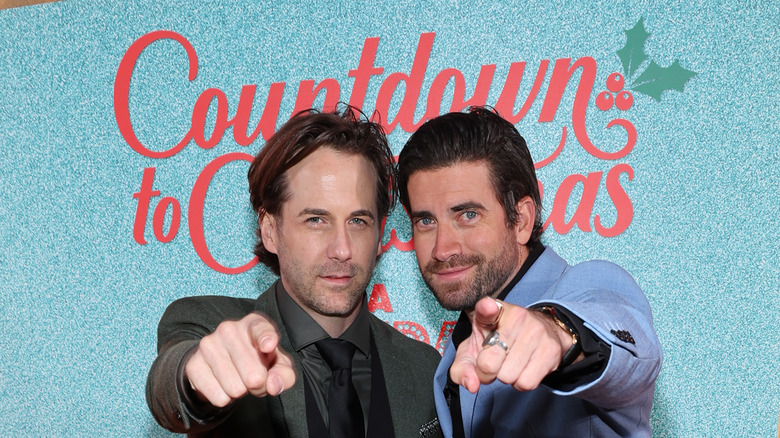 Mike Coppola/Getty Images
Too early to kick off the holiday season? Not on the Hallmark Channel. No one does holiday movie marathons quite like Hallmark does, and this year is no exception. Many of us wondered if Hallmark's Christmas movie season would be upended by Hollywood strikes, but luckily, the strikes won't wipe out this year's Christmas movie lineup. Far from it, in fact. We can expect a whopping 40 new movie premieres between Hallmark's two channels. The classic Hallmark Channel's Countdown to Christmas will consist of 31 new movies, while Hallmark Movies & Mysteries' Miracles of Christmas will give us nine new debuts. And, if you can hardly wait to enjoy all this new Christmas-y content, you're in luck. The lineup will begin on October 20. 
If you want to get a little more out of your Hallmark holiday marathon, you can use Hallmark Movies Now, Hallmark's streaming service, to gain early access to some of the new movies, as well as extended versions of some of the network's 2022 premieres. Clearly, there's going to be more than enough holiday content this year to get us into the Christmas spirit, but which ones are we the most excited for? We've got five premieres that will hit our screens this season that we can hardly wait to snuggle up and watch.
A Merry Scottish Christmas
Hallmark is embracing all things international this year, and they're giving us some movies to enjoy from all over the world. We're especially hyped for "A Very Scottish Christmas," because not only is this movie giving us a "Very Scottish" setting to enjoy, it's also giving us a TV family reunion. You almost certainly remember when Lacey Chabert and Scott Wolf first teamed up to play siblings in the hit series "Party of Five" from 1994 through 2000. Now they're back to play brother and sister once again in this year's "A Very Scottish Christmas," which is set to premiere on the Hallmark Channel at 8 p.m. ET on Saturday, November 18.
The film will follow Chabert and Wolf's characters, Lindsay and Brad, on their trip to Scotland to see their mother. The estranged siblings will have to overcome their personal problems while also dealing with a family secret that is unfolding. In a statement (per Entertainment Weekly), Chabert shared, "Scott and I have talked for years about doing another project together. When we first read this story about these siblings at a crossroads, we both knew it was the perfect opportunity," and Wolf echoed similar excitement in his own statement. We love these two in all of their Hallmark content, but seeing them working on a project we know they're looking forward to and that's a long-awaited reunion is going to make it even more fun to watch. Plus, who wouldn't want to see a bit of Scotland?
Heaven Down Here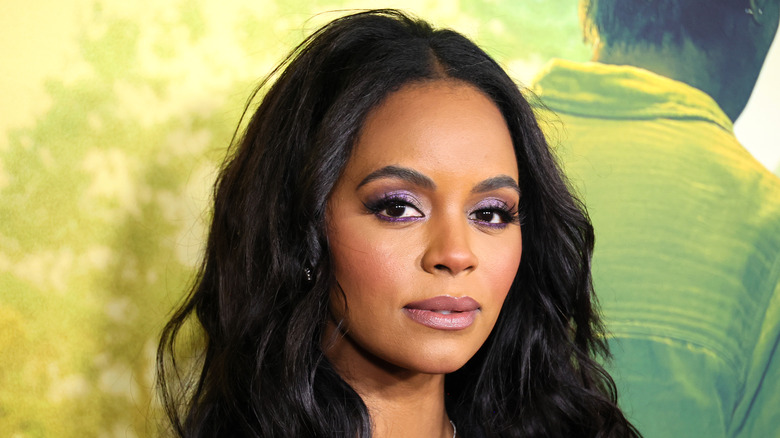 Theo Wargo/Getty Images
If you recognize the title "Heaven Down Here," then you're probably thinking of the classic Mickey Guyton tune. That song was the inspiration for the upcoming Hallmark Christmas movie that will premiere at 8 p.m. ET on December 17 on Hallmark Movies & Mysteries. According to the film's synopsis, it will follow four people who find themselves stuck in a diner on Christmas Eve, unable to leave due to a major snowstorm. The trope where an unlikely group of people becomes friends after getting stuck together thanks to bad weather or some other similarly unavoidable situation is a common one — especially in Christmas movies. Still, we love these more dramatic Hallmark films, and this one reminds us of an all-time favorite Hallmark holiday movie, "The Christmas Train." We love watching this one every year; could "Heaven Down Here" get the same treatment? We sure hope so. 
In the film, Krystal Joy Brown plays a single mother struggling to support her family. Juan Riedinger plays a pastor who's enduring family drama while fighting to secure food for needy members of his church. Tina Lifford plays a hospice nurse who's caring for a difficult patient, played by none other than Phylicia Rashad, amidst an existential crisis. While trapped, the characters struggle and find solace in each other, and together, they work through their problems with their newfound companions. We're eager to see this stacked cast, and we think this sounds like the makings of a Christmas classic.
Holiday Hotline
We love the classic Tom Hanks and Meg Ryan rom-com "Sleepless in Seattle" almost as much as we love a good Christmas movie. If you happen to agree with us, then it's time to add "Holiday Hotline" to your list of top Hallmark movies to catch this season. On Sunday, November 19, "Holiday Hotline," starring Niall Matter and Emily Tennant, is set to premiere. And, we have a feeling that this plot will sound familiar to romantic comedy fans. 
Tennant plays Abby, who works at a cooking hotline. The hotline gets a call from a single dad, played by Matter, who goes by the pseudonym "John." There are sparks between Abby and John, but of course, Abby doesn't know John's real identity, so she's none the wiser that she actually knows John in real life. And yes — she's got a crush on him there, too. We love a holiday twist on an old favorite rom-com setup, and we can just imagine how cozy and comforting a movie like this will feel. Plus, it's easy to imagine Hallmark Channel favorite, Niall Matter, in a role like this one.
A Biltmore Christmas
There's something special about a holiday movie with a little extra sprinkle of nostalgia. Remember the 2019 Hallmark movie, "Christmas at the Plaza," anyone? If a Hallmark movie featuring some ghosts of Christmas past sounds like your Christmas flick of choice, then you'll want to mark your calendar for Sunday, November 26 at 8 p.m. ET. "A Biltmore Christmas" will be part of Hallmark Channel's Countdown to Christmas and will star two of the network's favorite stars, Bethany Joy Lenz and Kristoffer Polaha. These two are sure to be a great pairing, and let's face it: Kristoffer Polaha can basically do no wrong in the Hallmark world. 
The pair will play screenwriter, Lucy Hardgrove, and movie star, Jack Huston, respectively. The only catch? The two characters meet when Lucy discovers that she can travel back in time and finds herself on the set of Jack's 1947 film, "His Merry Wife!" As is often the case with unexpected time travel, Lucy's trip to the '40s may throw history off its course. Luckily, we've got faith in the Hallmark Channel to give us a happy ending somehow, but we're also looking forward to seeing a Hallmark Christmas movie with some extra drama and higher stakes. What could be higher stakes than changing the course of history, anyway? Set at the historic Biltmore House, the film is sure to be a perfect watch for history lovers and holiday fanatics alike. 
Haul Out the Holly: Lit Up
As far as we're concerned, it just isn't Christmas without the Christmas queen, herself, Lacey Chabert. So, we're looking forward to getting two brand new movies starring the fan-favorite leading lady this year. The Hallmark Channel loves to put out sequels to its movies, and we're thrilled that they do. Being able to return to favorite characters and familiar storylines adds to the comfort and coziness of Hallmark content. Plus, it sets us up with perfect material for future double-features.
We loved the 2022 Hallmark original movie, "Haul Out the Holly," starring Chabert and Wes Brown, so we're especially excited for this year's sequel. In "Haul out the Holly: Lit Up," Emily and Jared's story will continue. Now a couple, this pair is eager to once again get in on the Evergreen Lane holiday decorating. This time around, though, a new couple is moving in, and they're sure to give Emily and Jared a run for their money. Still, no matter who wins, it's safe to say that there will be more than enough Christmas spirit to go around. And, beyond a return to some characters we love, we're especially excited for this movie's premiere date. "Haul out the Holly: Lit Up" will air on the Hallmark Channel at 8 p.m. ET on Saturday, November 25, which is just two days after Thanksgiving, so we'll be uniquely in the mood for Christmas spirit. Now, that's a perfect kickoff to the holidays in anyone's book.