Why Hallmark's Ryan Paevey Suddenly Quit General Hospital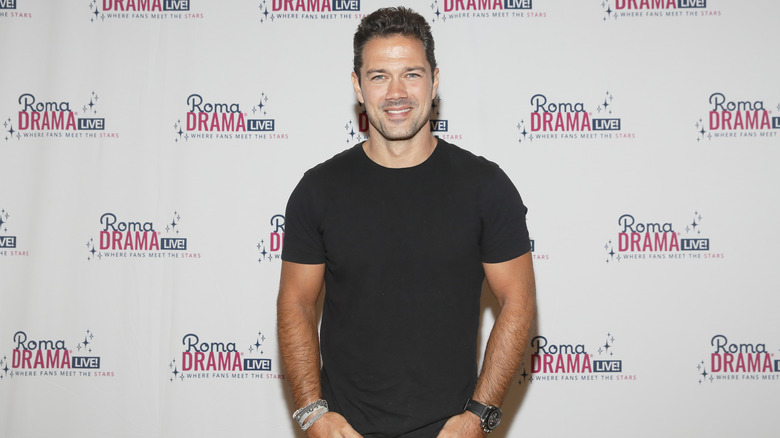 Mireya Acierto/Getty Images
Ryan Paevey is a television actor with a long list of credits to his name. He is also a man of many talents. Before Paevey became a household name in daytime television and on the Hallmark Channel, he was a model. He also has a surprising second career as a jewelry designer. He told Soaps in Depth that he used to make braided bracelets that he would eventually give to fans whom he met at his meet-and-greet events throughout the country. He said, "I would just take them off my wrist, give them to people, and tell them where the bracelets had traveled with me."
It's a gesture that was more than likely appreciated by Paevey's fans. As his character Nathan West on "General Hospital," Paevey was one of the most popular members of the cast, and that's mostly because of the character's "good guy" persona. Many longtime viewers were shocked when Paevey decided to quit the hit ABC soap in 2018. Yet, the actor says he had a good reason for it: The timing was simply "right" for him to leave the soap role behind, and a "completely amicable" decision. (per Soaps in Depth).
Ryan Paevey knew the time was right to leave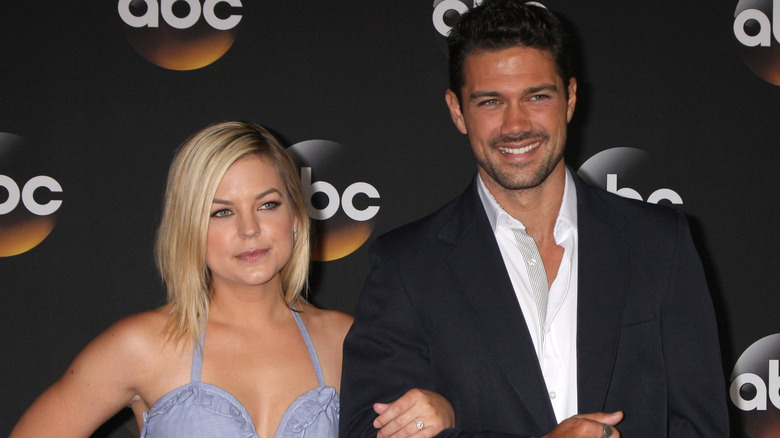 Kathy Hutchins/Shutterstock
Nathan West — played by Ryan Paevey — first appeared on "General Hospital" in 2013. In the five years that he was in Port Charles, Nathan had a longstanding relationship with Maxie Jones (Kristen Storms). Nathan also fathered a son with Maxie, but unfortunately never got to meet him. That's because he was shot dead by his father before Maxie gave birth to their child. 
The last time Ryan Paevey was seen on the canvas was for his character's funeral in 2018. He told Soap Opera Digest in 2019 that filming Nathan's open-casket funeral was tough. "My only real job that day was to hold my breath and hide crying. These people who had become close friends of mine were, like, crying on my chest."
As far as why Paevey wanted to leave "General Hospital"? He says it's because he knew the timing was right for him to leave the soap behind. He told Soaps in Depth in 2018, "It was a completely amicable situation. I mean, I owe this show so much. When GH gave me this job, I didn't even call myself an actor — I didn't even know if I wanted to be an actor." 
But acting is something that Paevey continued to do as he went on to film numerous television movies for the Hallmark Channel. While Paevey loves working with Hallmark, many of his "General Hospital" fans still can't help but wonder if he would ever come back.
Will Nathan West's ghost ever come to visit Port Charles?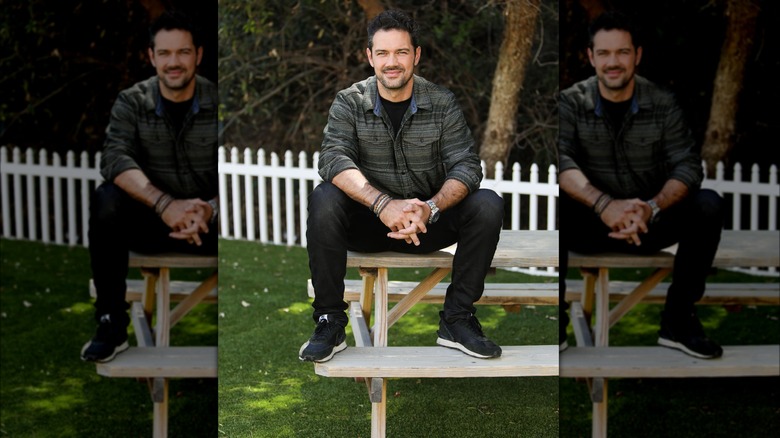 Paul Archuleta/Getty Images
Now, as far as whether or not Ryan Paevey will ever return to his soap opera roots remains to be seen, but the actor did tell Soaps in Depth in 2022 that his fans shouldn't count on it. When asked about a possible comeback, Paevey said, "I would say the chances are unbelievably small. No discussion has been made since then. I think the canvas has long since moved on."
But if there's anything that fans have learned about the daytime television world, is that no character is ever truly gone, even when they are presumed to be dead. Paevey did add that he would leave the door open for a return to the show, even if it's just a small crack. He added, "I guess there's always, 'Never say never' ... you never know. Who knows where this road takes us? But it ain't on the radar right now." 
Then again, if Paevey doesn't come back, there's always the chance that the producers of "General Hospital" might recast the character with another actor. But should it happen, Paevey is not going to stand in anyone's way. He admitted to Soaps.com that he has zero "ownership" of the character and that making such a claim would be "above [his] pay-grade level." The only thing left to say is: Maxie Jones, go get your man!