Prince William's Undetected NYC Outing Is A Far Cry From Prince Harry's Car Chase Fiasco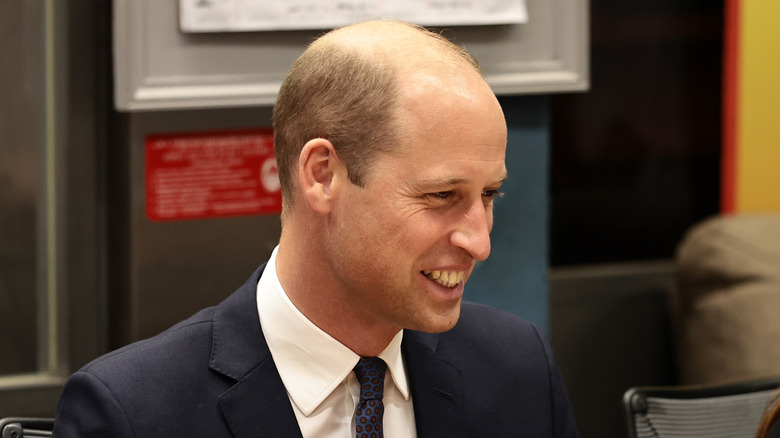 Dimitrios Kambouris/Getty Images
William, Prince of Wales, visited New York City for two days for the Earthshot Prize Innovation Summit in September 2023. During the event, Prince William announced the prize's 15 international finalists across five categories aimed at protecting the environment and combatting the effects of climate change. Focused on his mission to learn about environmental enterprises, William's NYC trip got off to a not-so-glamorous start when the Prince wore waders and long rubber gloves to trek into the East River with the Billion Oyster Project. 
Prince William also enjoyed a 7 a.m. jog through Central Park. "I decided to join the hordes of New Yorkers doing their morning routine," he explained during the Earthshot Summit (per Runner's World). "It was beautiful getting some fresh air this morning." While he was out running, William apparently was perceived as one of the locals, since his morning excursion didn't attract any attention until he casually mentioned it on the summit stage. 
William's quiet, low-key time in the city was a contrast to Prince Harry, Duke of Sussex's visit in May 2023 when Harry accompanied Meghan Markle, Duchess of Sussex, and her mother, Doria Ragland, to the Women of Vision awards. After that event, the couple was reportedly upset to encounter paparazzi when their cab was stopped in traffic. While a spokesperson for the Sussexes later described the situation as "a near catastrophic car chase," per The New York Times, the incident turned out to be more nuanced as witnesses challenged Harry and Meghan's claims.
Prince William experienced respectful crowds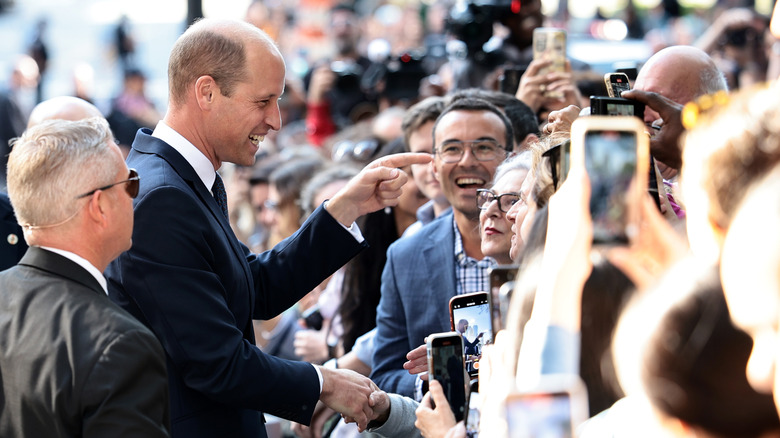 Dimitrios Kambouris/Getty Images
William, Prince of Wales, is a well-regarded public figure in the United States. Citing a recent Gallup poll, Michael Bloomberg, a UN Secretary-General special envoy, said, "The Prince is viewed positively by 60% of Democrats and 60% of Republicans," per The Telegraph. Although William was unobserved while he was out running, the Prince did make time to interact with fans during his New York City trip.
On his first day, while he was out with the Billion Oyster Project, William chatted with a group of middle schoolers and put them at ease. "I think some of my students were really nervous about it," Harbor Middle School teacher Lynn Shon informed People. "By the time they were all handling the oysters and showing the Prince all the critters in the tank, they felt more comfortable."
After the Earthshot Prize Innovation Summit, William created a bit of a stir when he visited a New York fire station. Although his appearance wasn't widely announced, after word of mouth spread, approximately 700 people waited to catch a glimpse of the Prince. After William arrived, royal fans were awestruck and peaceful. Following his tour of the fire station, Prince William spent time shaking hands and talking with the crowd. And when his security team indicated that it was time to leave, William paused to take a selfie with a fan. "That was cool," Isabella Ward told The New York Times. "I was not expecting that."