Zach Bryan Made A Sneaky Cameo On One Of TV's Biggest Hits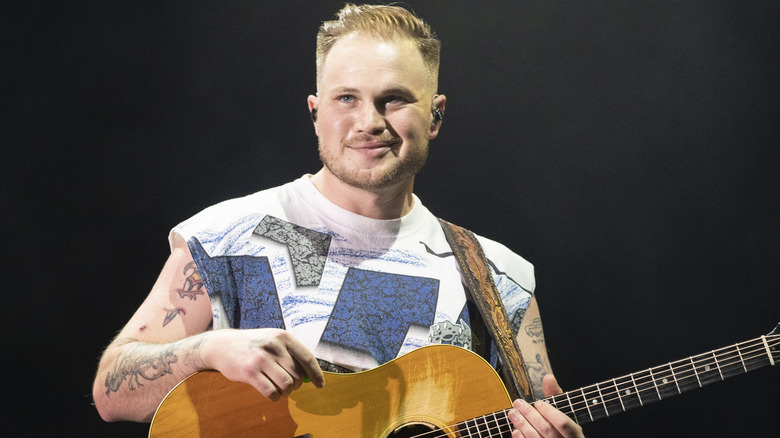 Erika Goldring/Getty Images
Zach Bryan is most known for his country music career, but did you know he also appeared in an episode of a popular TV show? In Season 5 Episode 7 of "Yellowstone," titled "The Dream Is Not Me," Bryan had a cameo and could be seen performing at a county fair with his band. The first song Bryan performed was "Motorcycle Drive By," which continued to play in the background even as the scene changed focus from his performance. In later scenes, Bryan's "Quittin' Time" could be heard faintly, mainly while characters were playing fairway games.
As night fell over the fair, Bryan performed his final song of the episode, "Summertime Blues." Viewers of the show got to see close-ups of Bryan singing and playing his guitar along with shots of the show's characters watching and talking over the concert.
During that last performance, Kevin Costner's character John Dutton gives Bryan and his band a stamp of approval, saying, "Oh he's, he's good." Piper Perabo's character Summer Higgins later says, "What is it about sad songs and cowboys?" when John is giving her a romantic look as "Summertime Blues" continues to play.
Bryan's music has been on the 'Yellowstone' soundtrack before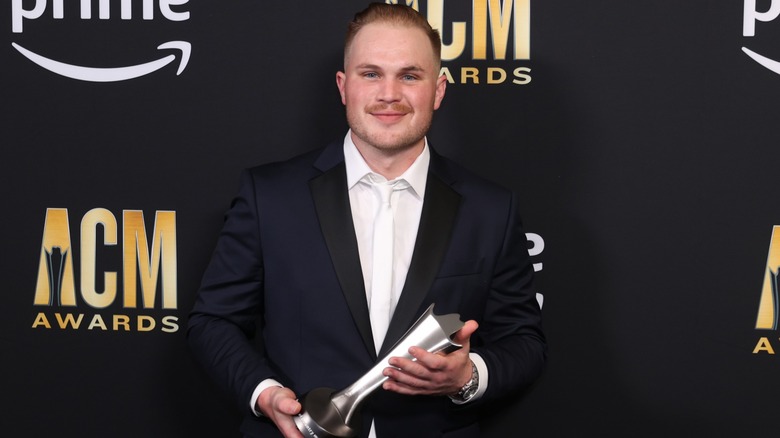 Omar Vega/Getty
According to CMT, the band Flatland Cavalry also had music featured in Season 5 Episode 7 of "Yellowstone." Their song "Mountain Song" played earlier in the episode, before the county fair scenes Zach Bryan was featured in. This was Bryan's first time actually appearing in "Yellowstone," but the show's soundtrack has included three of his songs before: "Condemned," "Whiskey Fever," and "The Good I'll Do."
After his cameo, Bryan took to X, formerly known as Twitter, to discuss the experience. His tweet said, "Thank you so, so incredibly much for having the boys and me, @Yellowstone. Humbled and honored and don't know what I did to deserve it." One fan replied to his tweet and said, "You absolutely killed it man. The highlight of that episode." Others expressed similar sentiments, with many of them remarking that Bryan does indeed deserve this success.
Some of the "Yellowstone" stars themselves (who live almost as lavishly as their TV counterparts) are musicians as well. One actor from Season 5 got her start as a musician, and then had a part written on "Yellowstone" just for her!
The character of Abby in 'Yellowstone' was created for one particular person to play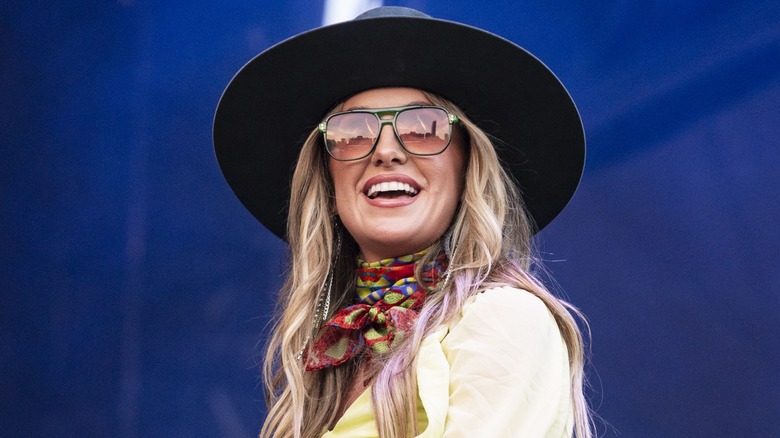 Erika Goldring/Getty
The stunning Lainey Wilson is a country singer. In an interview on "The Bobby Bones Show," Wilson said how "Yellowstone" executive producer Taylor Sheridan invited her to play a show in Las Vegas after many of her songs had been on the show's soundtrack.
"And he pretty much told me," Wilson said, "he was just like, 'Any time you got new music, send it my way.' And we just kept in contact. I went and played, like, a little acoustic show for the cast and crew during the pandemic." In February 2022, Sheridan reached out to her and said that he wanted to build a character for "Yellowstone" inspired by Wilson, for her to play. Then, "Yellowstone" transformed Lainey Wilson into a TV star when she became the singer Abby in Season 5.
Wilson didn't have to audition and called the opportunity, " ... a blessing from the Lord, that's just it." After telling Bones about some training she did to get ready to play the part, Wilson added, "I just gave it my best shot. I didn't know what I was doing!" and laughed. She later mused, "It's crazy how life works." If it happened for Wilson, maybe viewers will see Zach Bryan's return to "Yellowstone" or one of its spinoffs as an established character.