The Real-World Reason Deidre Hall's Twin Made Her Mark On Days Of Our Lives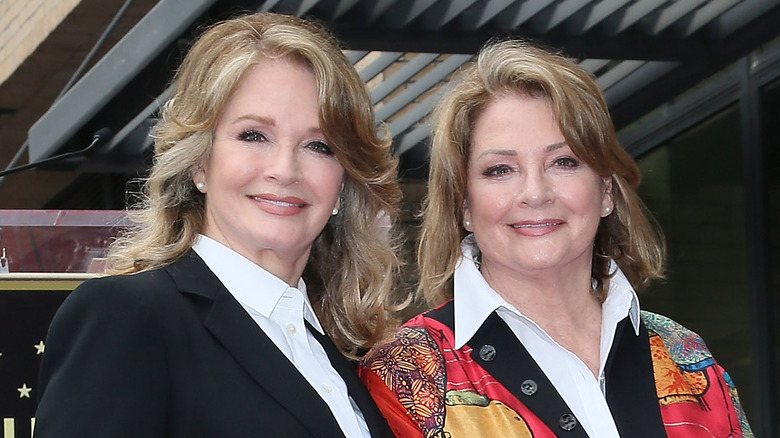 David Livingston/Getty Images
Deidre Hall has been winning over "Days of Our Lives" fans for decades. Her superb portrayal of Marlena Evans and her relationship with John Black (Drake Hogestyn) has made her the unofficial "Queen of Daytime." Marlena came to Salem in 1976 as one of Mickey Horton's (then John Clarke) psychiatrists. She quickly became a fan-favorite character, involved in some of the wildest and most bizarre plotlines on "Days of Our Lives." However, one of Hall's lesser-known storylines from her early days on the show involved someone very close to her heart: Diedre's real-life twin sister, Andrea Hall.
Andrea made her soap opera debut in 1977 on "Days," one year after her sister premiered as Marlena. Andrea played Marlena's twin sister, Samantha, an unemployed actress addicted to drugs. Samantha terrorized Marlena before she was killed by the Salem Strangler in 1982. However, Andrea's motivations to appear on the soap were not purely to fulfill her dream of acting, like her sister; her reason was much more relatable to the show's viewers.
Andrea Hall needed to pay her student loans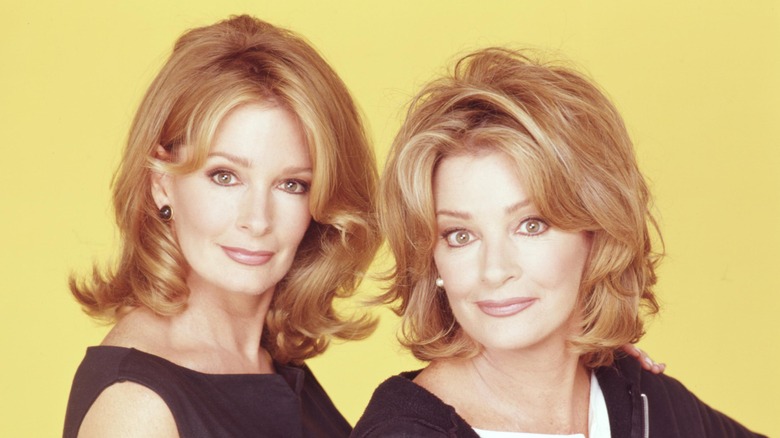 Getty Images
Prior to starring on "Days of Our Lives," Andrea Hall had attended college for a degree in education, hoping to become a teacher. However, when she graduated, she was left with loans that she still needed to pay off. In an interview with Yahoo Life, Deidre Hall recalled the reason why her sister turned to daytime as a means to an end.
"She spent a few years on the show and was able to pay off her college loan," Hall told the outlet. "The imbalance of that is always stunning to me — that you can be on a television show, you've never done it before, and make enough money to pay off your college loan. And that you never would've done it had you been trying to do it on a teacher's salary."
Andrea left the show when Samantha was killed off but returned from 2000 to 2001 to play Marlena's doppelganger, Hattie Adams, for a short time. She eventually decided that being an actor was not her life's goal and retired from the industry to pursue her career as a teacher.
Deidre Hall took over her sister's role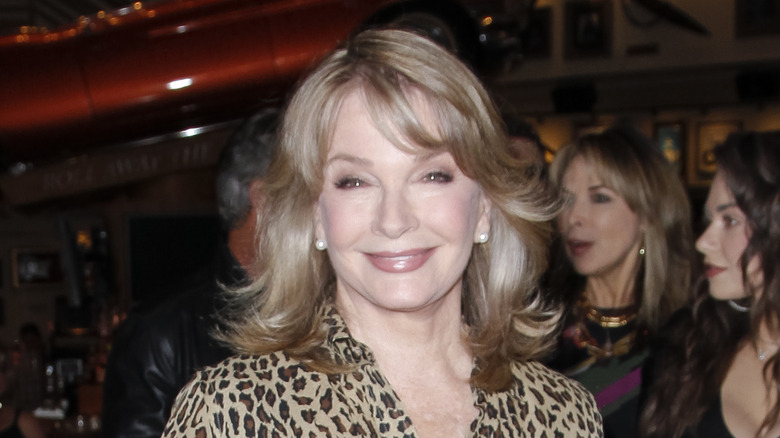 Tibrina Hobson/Getty Images
Despite Andrea's departure from the soap, "Days of Our Lives" kept the character of Hattie Adams around. Deidre Hall assumed the role in 2004 when Hattie resurfaced, and she has portrayed her since. Hattie was a waitress who got caught up with Stefano Dimera (Joseph Mascolo) and impersonated Marlena on multiple occasions. Even though Hattie has made some questionable decisions during her time on the show, that hasn't stopped her from becoming a fan-favorite — and of Hall's. In an interview with Today, she recalled taking over the role from her sister.
"[Andrea] came in from her school teaching job in her old life to fill in, and then when she went back to teaching, I got to play Hattie for a few months, and it was a blast," Hall dished. "It was a blast. I love, love, love Hattie."
The character has since been written off, last appearing in 2019 when she left town. However, since Hall is still as active as ever as Marlena Evans, it wouldn't be too outrageous to hope that Hattie — or Samantha — might return to Salem someday.