Prince Harry's Search For UK Lodging Continues Amid Royal Family Drama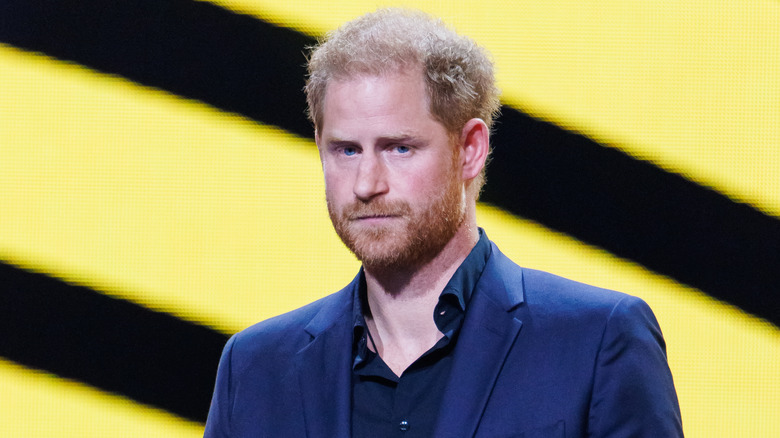 Joshua Sammer/Getty Images
It can be stressful to have an unexpected guest show up on your doorstep expecting a place to sleep, even if it's family. Giving advance notice is definitely a must when you're hoping to score a free night's stay. It looks like that's something that Prince Harry, Duke of Sussex, is going to have to remember on his next trip to the U.K. 
Prince Harry had to stay in a hotel during his visit to the U.K. for the WellChild Awards in September 2023, two days before he attended the opening of the Invictus Games in Germany. Though the Duke of Sussex is not a working royal, he is still considered a counselor of state who could step in for King Charles III temporarily if he is traveling abroad or is sick. According to The Telegraph, counselors of state are required to have a home in Britain by law, but Prince Harry no longer does.
The Duke of Sussex apparently asked to be put up at Windsor Castle for the night of the awards, but that request was rejected. He was told by royal staffers that, if he wants to stay at Windsor Castle, the palace must be notified well in advance. We're not quite sure how much time would be deemed suitable for the palace, nor exactly when Prince Harry made the request to stay.
Prince Harry turned down an invite to see King Charles at Balmoral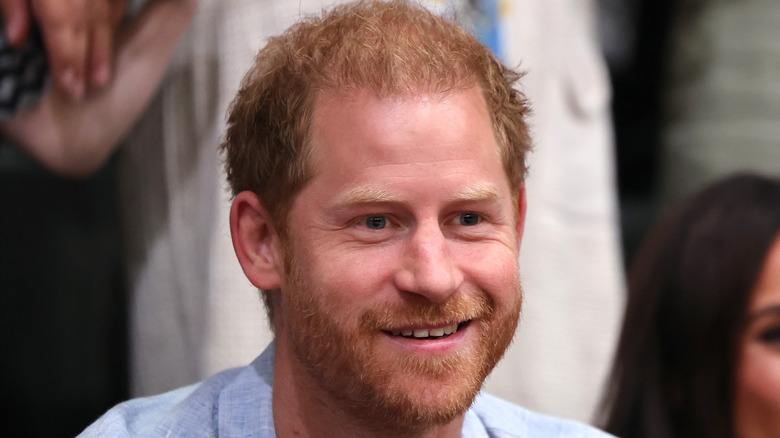 Chris Jackson/Getty Images
While Prince Harry wasn't able to stay at Windsor Castle while he visited the U.K., he was invited to come up to Balmoral in Scotland where King Charles III and Queen Camilla were staying. Prince Harry would have been with his father on the one-year anniversary of Queen Elizabeth's death. But evidently, the Duke of Sussex's travel schedule didn't have the wiggle room needed to make a quick trip up to Scotland before going to Germany. And one trip probably wouldn't have been near enough time for the two to work out their differences considering the years-long rift between Prince Harry and the royal family.
Prince Harry's denial of a room at Windsor Castle is just one part of the ongoing royal accommodation drama. King Charles is purportedly looking to change up housing arrangements, but it's not going smoothly. First, King Charles asked Prince Harry and Meghan Markle, Duchess of Sussex to move out of Frogmore Cottage. And he wants Prince Andrew to move in. If Prince Andrew moves to Frogmore Cottage, then William, Prince of Wales along with Catherine, Princess of Wales, and their three kids could move into the Royal Lodge. But Prince Andrew is reportedly refusing to move out of the Royal Lodge, so things are at a standstill in the housing switch-a-roo that King Charles is hoping for.