How Pat Sajak Prepped Ryan Seacrest To Take Over As The Wheel Of Fortune Host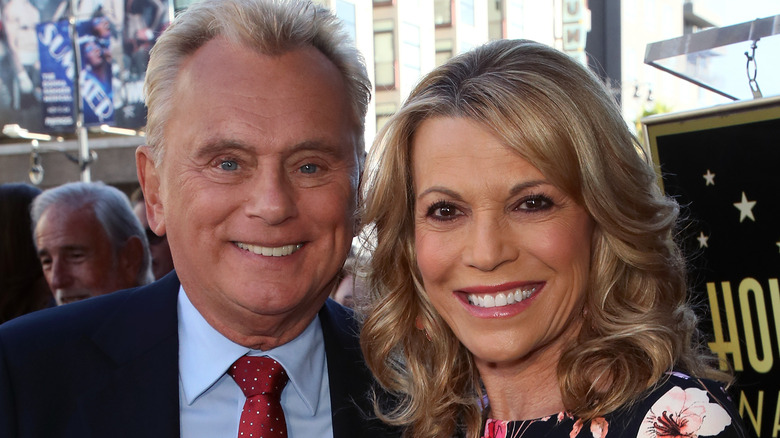 David Livingston/Getty Images
Vanna White's "Wheel of Fortune" future is secure for a few more years, thanks to a recent contract renewal. But we will definitely be seeing one new face come September 2024. The man of many talents, Ryan Seacrest, is set to take over the long-running game show. Pat Sajak is officially stepping down, but not without prepping Seacrest on what to expect from the legendary show. 
Playing host is nothing new to Seacrest. A familiar face, he has hosted "American Idol" for 21 seasons while also juggling multiple other jobs, such as hosting "E! News" and sitting with Kelly Ripa during his "Live with Kelly and Ryan" stint. However, Hollywood is just like any job industry (to a point) in that when a senior member is being replaced by someone young and new, they want to hand down their seasoned knowledge. Sajak, host of "Wheel" since 1981, is no exception. 
The game show icon shared a few words of encouragement with Seacrest for when the younger host transitions to hosting the program. However, they are not as serious as you may think.
The best job you can ask for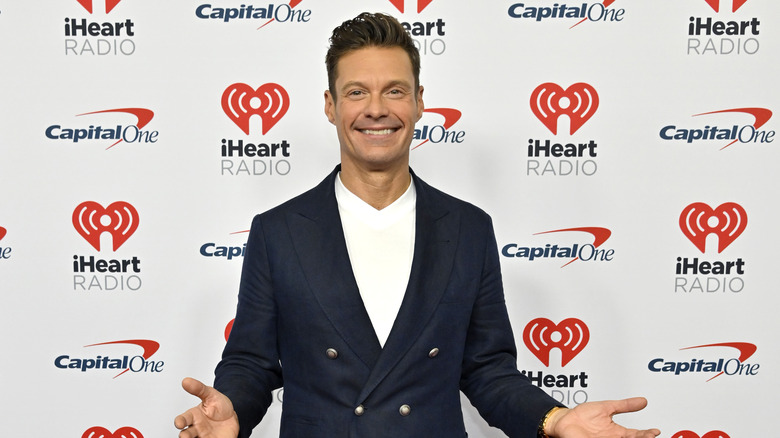 David Becker/Getty Images
America loves "Wheel of Fortune," as the game show still ranks amongst the most watched in its respective category. According to its hosts, Pat Sajak and Vanna White, it is also the best job in the business. Ryan Seacrest shared that their advice to him was nothing like, "Don't break the wheel, because there is only one," or "Your tie must always match Vanna's dress" — two actual "Wheel of Fortune" facts. "They've just told me how fun the show is," Seacrest divulged to E! News. "It is probably the best show to work on on television. You're giving away money every single night to people, and it never gets old." 
As enjoyable as it may be, that seems like a lot of pressure, especially following in the footsteps of a game show legend. And Seacrest isn't afraid to admit that he is feeling the intensity. "Of course I'm nervous. I haven't done it yet, so I'm terrified," he said. "Pat Sajak's a legend whom I've looked up to and watched so many years ... I just want to do my best job and make it seamless and have people continue to enjoy it."
Fortunately for Seacrest, White will be one familiar face returning to the program. The Seacrest Productions owner noted that they have known each other for a long time, and he considers her a friend. Hopefully, her presence on set will calm his nerves.
Is Ryan Seacrest the only change?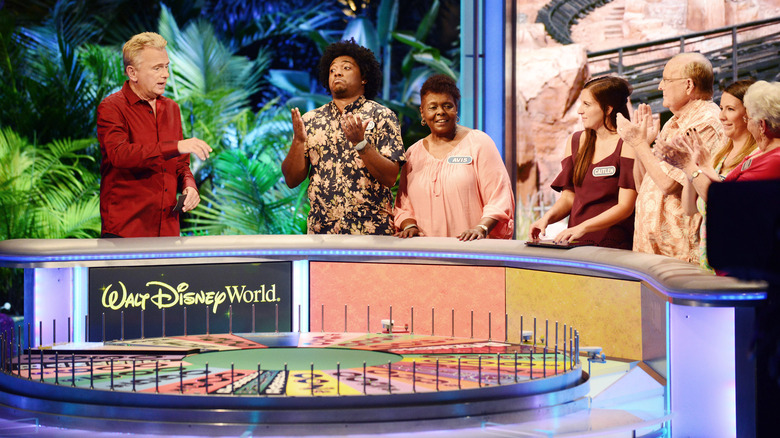 Gerardo Mora/Getty Images
Does a newcomer to the position ever listen to the seasoned pro whom he's taking over for? Usually not. But rest assured, it sounds like fans of "Wheel of Fortune" have nothing to fear. The show has been on since 1975, and its new host, Ryan Seacrest, confirmed you don't mess with perfection.
Speaking to People, Seacrest said, "With this game show, it's such a success and has been for generations. You don't mess with it, just don't mess with it. Just get out of the way, say 'Good evening' and let's play." That means we should still see witty banter, a colorful wheel, and some iconic fashion choices for Vanna White. A self-professed fan, Seacrest is familiar with the aspects of the show, so chances are high that it will run pretty much the way it always has. Not only is that a relief for those who tune in nightly, but probably everyone who works behind the scenes, too.
It is the end of an era for Pat Sajak, though, who has been a staple of the program. It's unclear if he will ever return to make a guest appearance or be involved with the show in any capacity. His daughter, Maggie Sajak, works as the social correspondent for the show, so if we're lucky, she just might give us some insight into her dad's new career focus and his retirement.