We're Actually Looking Forward To Tate & Holly's SORAS Recast On Days Of Our Lives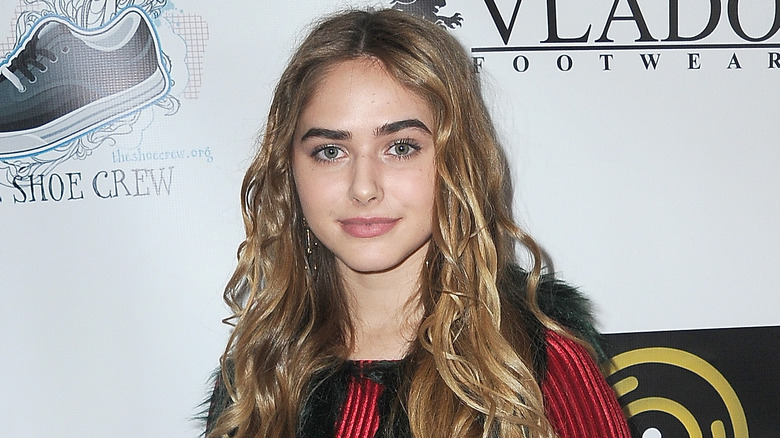 Albert L. Ortega/Getty Images
SORAS, or Soap Opera Rapid Aging Syndrome, has reared its head yet again, and this time it's giving "Days of Our Lives" double trouble. Legacy children Tate Black and Holly Jonas are going to look very different next time fans see them, as they have just been recast as teenagers (per Soap Opera Digest), and we can't wait to see what kind of drama they're going to bring to the screen.
The week of October 9, viewers will be introduced to Jamie Martin Mann as Tate, the son of Theresa Donovan (Jen Lilley) and Brady Black (Eric Martsolf), and Ashley Puzemis as Holly Jonas, the daughter of the late Daniel Jonas (Shawn Christian) and Nicole Walker (Arianne Zucker). With Theresa's recent return to Salem (and failed attempt at reuniting with Brady) and Nicole's impending wedding to EJ DiMera (Dan Feuerriegel), there's a good reason to bring them to the screen now. Let's hope this case of SORAS is contagious, because there is so much potential with the younger crew on "Days."
Tate and Holly could be the first of many new SORAS recasts
Tate and Holly's addition to the cast comes at a time when "Days of Our Lives" is severely lacking in the younger set of actors. Relatively new characters like Chanel Dupree (Raven Bowens) and Johnny DiMera (Carson Boatman) were well-received by fans, but other additions such as Talia Hunter (Aketra Sevellian) didn't hit it off like they intended. Aging up two new legacy characters is exactly what the soap needs.
While it's possible that Tate and Holly will get caught up in their parent's messy lives, the addition of the teenagers could mean that there is more to come. Teens usually run in packs on "Days," like the Last Blast crew and the residents of the loft, so it's hard to believe the soap will stop with Tate and Holly. There are so many legacy children that are waiting in the wings, just begging to be aged up; Gabi Hernandez's (Camila Banus) daughter, Arianna, Chad DiMera's (Billy Flynn) children, Thomas and Charlotte, and Chloe Lane's (Nadia Bjorlin) son, Parker. The Tate and Holly recast could spell the resurgence of the younger crowd in Salem, and we couldn't be more curious to see who catches a case of SORAS next.