Meet Halsey's Reported New Boyfriend, Avan Jogia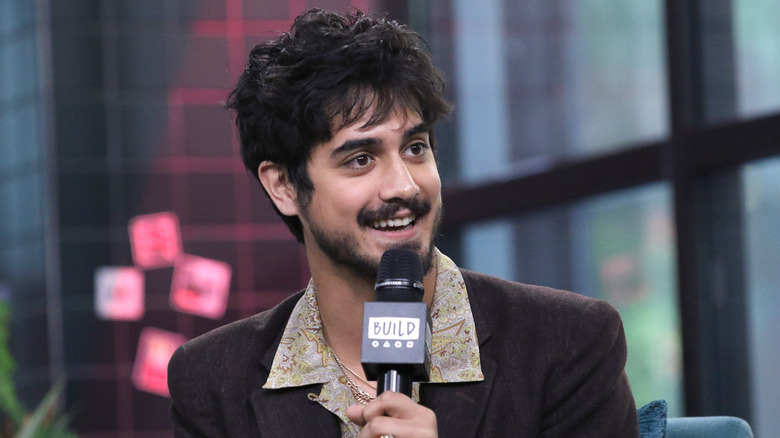 Jim Spellman/Getty Images
Despite being such a prominent voice in the music industry, Halsey has had an uncomplicated albeit star-studded love life. The singer has dated the likes of Evan Peters, G-Eazy, Machine Gun Kelly, and Matty Healy over the years. In an Apple Music interview, Halsey admitted that she's not great at long-term relationships, so most of these romances were short-lived. However, all that changed with Alev Aydin. Halsey started dating Aydin after initially meeting him when the two collaborated on a now-scrapped biopic about the singer's life. 
Throughout the course of their relationship, Halsey and Aydin showed their appreciation for each other through adorable social media posts. In 2021, they welcomed their son, Ender, but the relationship sadly ended in April 2023. Just a few months after their split, Halsey sparked dating rumors with "Victorious" star Avan Jogia after they were spotted on a Barcelona holiday together. They seemingly confirmed the relationship on a date night in September 2023 as they strolled around Los Angeles hand-in-hand and shared a kiss along the way. 
Jogia and Halsey also hit up a flea market on the same weekend. Fans couldn't be happier about their relationship since Jogia is a multi-talented actor, writer, and director. Speaking to Human Biography, Jogia fondly recollected how his love for acting blossomed after watching Tim Curry in "Muppet Treasure Island" as a six-year-old. Eventually, he understood the nuances of acting and applied them to his diversified portfolio. Though many of us still fondly remember him as Beck Oliver, he shares a different perspective of his teen years.
Avan Jogia doesn't remember Victorious fondly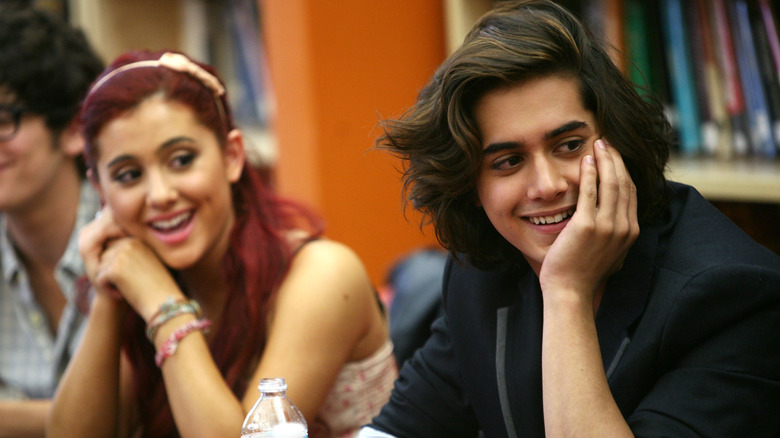 Brendan Hoffman/Getty Images
Speaking to Teen Vogue in 2023, Avan Jogia revealed that although he wasn't forced into stardom like many child actors, he didn't understand how it would alter his future forever by inadvertently creating an image Jogia would then have to uphold for the rest of his career. The former Nickelodeon star admitted, "I feel like I represent sadness for people because they can sort of look at me and be like, 'Oh, right. I remember when I used to be young and things weren't so complicated.'"
And he's not alone; co-star Ariana Grande hated her role in "Victorious." Nevertheless, Jogia knows how much the show means to people, so he strives to keep his image intact to maintain the fans' idea of him. After it wrapped in 2013, Jogia continued on his acting path. He starred in movies like "Zombieland: Double Tap," "Shaft," and TV shows like "Tut," and "Twisted." In an essay for Business Insider, Jogia thanked his lucky stars for the opportunity to continue working after "Victorious" since those roles didn't come easy.
Though he struggled with being typecast, Jogia persevered with consistency and dedication to his craft. He acknowledged that Hollywood tends to put more focus on an actor's previous work instead of believing they could be more than that. And Jogia wants to break these stereotypes and be known for his work across different categories. So, in 2019, he released his poetry book, "Mixed Feelings: Poems and Stories," and also made his directorial debut with the 2022 flick "Door Mouse."
Halsey and Jogia are both talented multi-hyphenates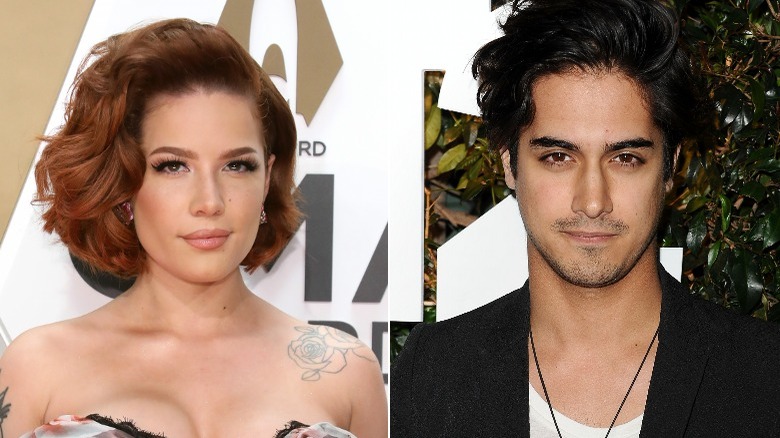 Taylor Hill & Jason Laveris/Getty
In a BuzzFeed interview, Avan Jogia shared that his first career aspiration was to be a writer, and as he matured, he found his creative calling with poetry. Following the release of "Mixed Feelings," Jogia explained to Brown Girl magazine that he enjoys writing poetry because of how personal it is since it's really just the artist putting their thoughts to paper. He also shared that his personal grapples with identity as a mixed-race person in America largely inspired his work since he couldn't neatly fit into any category. 
Jogia initially found that these labels created a lonelier world for him, but he eventually set himself free by focusing on his identity on a deeper, more soulful level. It's safe to say that Jogia and Halsey found common ground with their love of poetry since she's released a poetry collection, too. He's also in a band with his brother, called Saint Ivory. While Jogia explored themes of identity in "Mixed Feelings," he delved further into his imagination to write, direct, and star in "Door Mouse."
The "Victorious" star shared his inspiration for the film with Create A Stir: "'Door Mouse' was also a sort of a love letter to the punk rock, anti-establishment, misanthropic women I grew up around in Vancouver who were such an inspiration for me growing up." Jogia added that he wanted to capture the grittiness of Vancouver to reflect how the city looked when he was a kid. The actor penned the first draft in a week and extensively edited it over seven years.