Who Is Britney Spears' Rumored New Boyfriend, Paul Richard Soliz?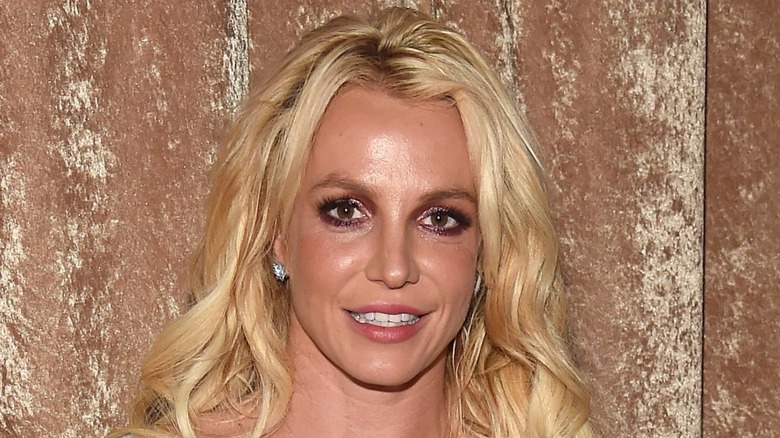 Kevin Mazur/Getty Images
Britney Spears' life seemed to be getting back on track after her strict conservatorship ended in November 2021. Just a few months later, in June 2022, Spears married fitness model Sam Asghari during an intimate ceremony at her Los Angeles home after they initially met on the set of her 2016 music video shoot for "Slumber Party." The couple seemed thrilled to say "I do" and begin life as husband and wife. Sadly, by July 2023, Spears and Asghari's union was reported to be on the rocks. 
By the following month, he'd filed for divorce from the pop star, listing "irreconcilable differences" as his reasoning. Since then, a flurry of narratives has gained traction regarding what allegedly severed the couple's vows. Sources pointed to cheating and even domestic violence as the breaking point for Asghari. No matter what led to the fallout, Spears has seemingly moved on to a new man, her former housekeeper Paul Richard Soliz.
Despite no longer being employed by Spears, Soliz appeared to be spending a lot of time with the pop icon at the end of August 2023. The two were spotted cruising around Los Angeles just weeks after Asghari filed legal docs to end the marriage. However, whatever romance developed was likely short-lived, as multiple reports have surfaced indicating that Spears has ditched Soliz. No matter the current state of their relationship, controversy has seemingly followed the pair.
Paul Richard Soliz reportedly has a sketchy criminal past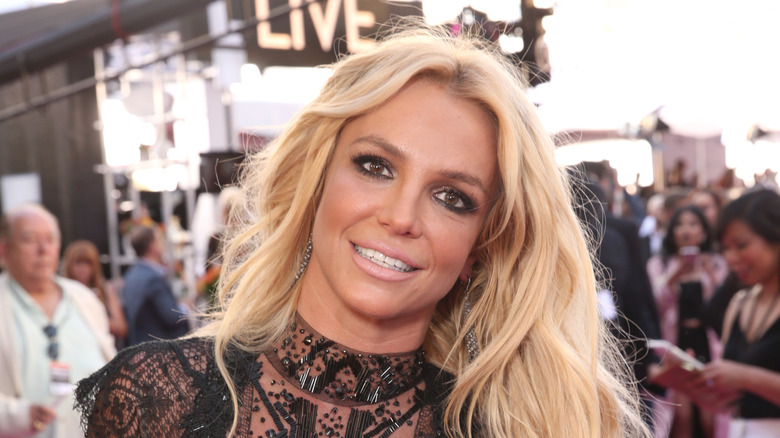 Todd Williamson/Getty Images
Before Paul Richard Soliz met Britney Spears, he'd had his fair share of run-ins with the law. Soliz's past charges include disturbing the peace, child endangerment, driving without a license, and possession of a controlled substance. Even after he was hired to tend to Spears' property in December 2022, Soliz was convicted of felony possession of a firearm, a charge that dated back to 2020. He only worked for her for two months, but it doesn't appear that Spears or her team conducted pre-employment screenings prior to hiring Soliz, so she may not have been privy to the extent of his lawbreaking. However, Soliz is a licensed contractor specializing in tiling, so his exit from the Spears' estate didn't exactly seem to break him.
On September 11, 2023, Soliz was seen leaving a court hearing for a probation violation when he took the opportunity to express his admiration for Spears to Us Weekly reporters. Even with a new legal battle brewing, Soliz gushed, "She's a phenomenal woman," before adding that Spears' soon-to-be ex-husband, Sam Asghari, was also a standup guy. The outcome of Soliz's latest case has not yet been revealed, though he seemed optimistic. Those close to Spears have raised concerns over his history, which may have led to the pop star distancing herself from Soliz not long after their dalliance began.
Britney Spears allegedly cheated on her estranged husband with Paul Richard Soliz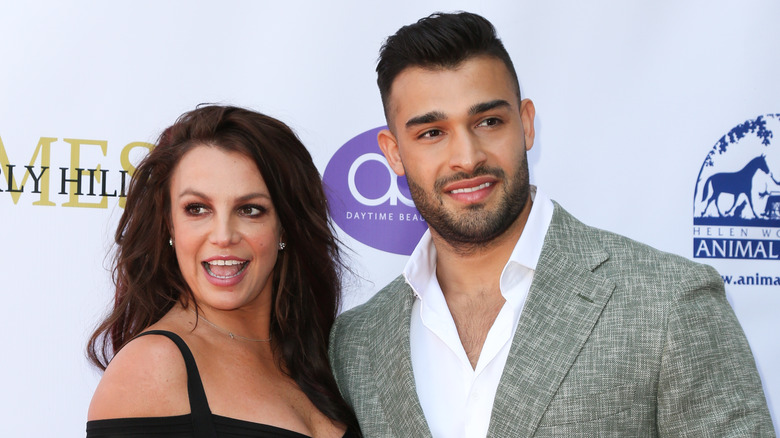 Paul Archuleta/Getty Images
As if several arrests were not bad enough, Paul Richard Soliz was also accused of playing a role in the demise of Britney Spears and Sam Asghari's marriage. Several sources claimed that the "Gimme More" singer had multiple affairs during their years-long relationship, including one reportedly with Soliz. Soliz was allegedly fired from the Spears estate after Asghari and her team caught wind of the adulterous relationship. Spears, for her part, has denied cheating on Asghari altogether.
However, it seems the pop icon couldn't stay away for long and quickly resumed hanging out with Soliz. The two seemingly have much in common, both being parents. Per his post-court interview with Us Weekly, Soliz touched on being misunderstood — something Spears has experienced her share of throughout her time in the spotlight. Despite conflicting reports regarding the pop icon and Soliz still being an item, it's clear that they openly enjoyed one another's company for at least a few weeks. 
No matter her dating status, Spears has been in good spirits since parting ways with Asghari. She shared a flirty Instagram video on August 20, 2023, where she was held up by several shirtless hunks during what appeared to be a celebratory night out. In a now-deleted September 9, 2023 post, she also declared that she was "Single as f***." Whatever happens between Spears and Soliz moving forward, one can only hope it does not interfere with her happiness.