What We Know About Joe Manganiello's Reported New Girlfriend Caitlin O'Connor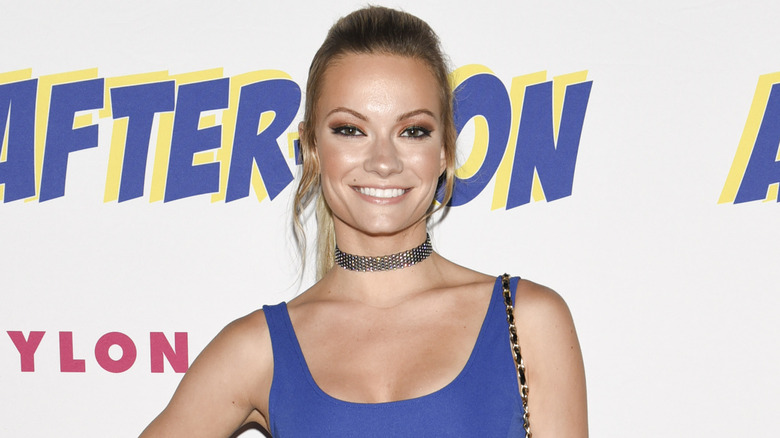 Michael Bezjian/Getty Images
It looks like Joe Manganiello might be back in the dating game.
The "True Blood" star made headlines in July when he and Sofia Vergara announced that they were getting a divorce after seven years of marriage. They issued a joint statement to Page Six that read: "We have made the difficult decision to divorce. As two people that love and care for one another very much, we politely ask for respect of our privacy at this time as we navigate this new phase of our lives."
Manganiello and Vergara's divorce didn't come as a surprise to everyone, as sources close to the couple revealed the two had been "growing apart" for a while. But a recent development in Manganiello's relationship status is certainly turning some heads. Amid the dissolution of his marriage to Vergara, Manganiello is reportedly dating someone new — fellow actor Caitlin O'Connor. The two have been spotted cozied up together all around the Los Angeles area, leaving many fans to wonder who Manganiello's new mysterious girlfriend could be. 
Who is Caitlin O' Connor?
Joe Manganiello seems to have found a great match in Caitlin O'Connor. Per IMDb, O'Connor has several high-profile acting jobs under her belt. You can catch her on the hit soap opera "Days of Our Lives" as well as "Key and Peele" and "Paradise City." Along with her work in front of the camera, the multitalented O'Connor is listed as an associate and executive producer on a number of films, like "Rideshare" and "Electric Love."
In one of her latest roles, O'Connor plays a young Dyan Cannon in the star-studded HBO series "Winning Time: The Rise of the Lakers Dynasty." Playing as the famous actress and Lakers megafan was something O'Connor knew she was born to do. "I submitted to the public casting because I knew I looked like her," she stated during a phone interview with TribLive.
O'Connor and Manganiello met in a hot tub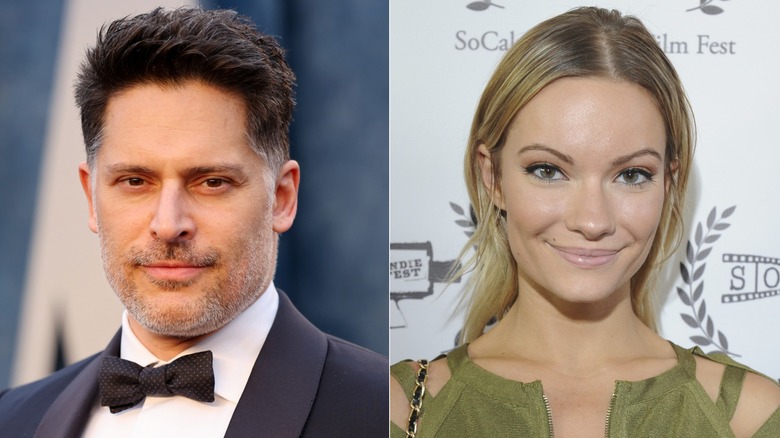 Amy Graves/Getty & Cindy Ord/vf23
Joe Manganiello and his new love interest Caitlin O' Connor met under ... hot circumstances. Well, hot tub, to be precise. The two first laid eyes on one another during a "Winning Time" screening party with members of the cast and crew. Sources close to the actors informed People that the romance started bubbling when Manganiello and O'Connor found themselves in the jacuzzi at the same time. Other partygoers were present in the water with them, but it was evident to everyone nearby that O'Connor and Manganiello were warming up to one another. "They were talking the whole time!" the insider disclosed.
Manganiello and O'Connor must have really hit it off, because they were spotted hanging out again not long after the party. On September 14, Page Six captured photos of the two leaving Gold's Gym in Venice, California together. After their workout session, the duo jumped into Manganiello's Cadillac, with O'Connor in the passenger seat, and took off.
Despite all the recent sightings, they haven't made their relationship official as of yet (via TMZ). For now, the blossoming couple is keeping it casual and seeing where things go from here.