What We Know About Prince Harry And Meghan Markle's Reported Romantic Rendezvous In Portugal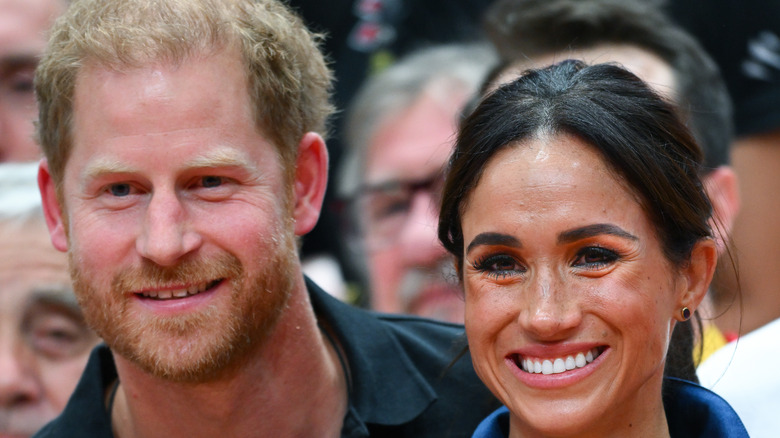 Karwai Tang/Getty Images
Prince Harry, Duke of Sussex, and Meghan Markle, Duchess of Sussex, have spent much of their time since stepping back from royal duty living in California. But they have visited England a couple of times, including for the Queen's Platinum Jubilee, and they've been to Europe several times for the Invictus Games. Harry showed up first to Düsseldorf, Germany for this year's event after a one-night stay in England for the WellChild Awards. Meghan showed up to the Invictus Games a few days later, first making sure their two kids were settled. They both stayed through the closing ceremony of the games on September 16, which meant they were in Germany for Harry's 39th birthday on September 15. During a break in the volleyball game they were watching that day, the announcer pointed out to the crowd that it was Harry's birthday, and they sang "Happy Birthday" to him.
But that wasn't his only birthday celebration; Harry and Meghan apparently took advantage of already being in Europe to add on a quick, secret birthday trip to Portugal before they returned to California. Portuguese magazine Nova Gente first reported that the Sussexes spent a few days there, and they reportedly spent some time with Princess Eugenie and her husband Jack Brooksbank during the trip.
Harry and Meghan stayed at a private beach resort in Portugal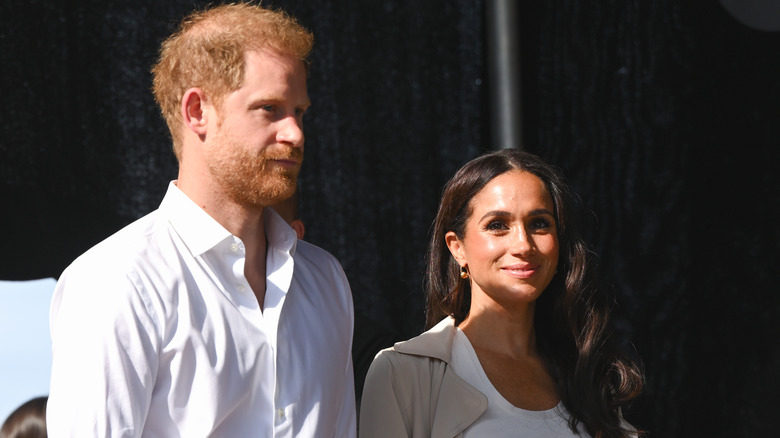 Karwai Tang/Getty Images
Princess Eugenie and Prince Harry's relationship is still strong, despite the rift between Harry and others in the royal family. So it makes sense that the Sussexes would stop by for a quick visit; after all, a flight from Germany to Portugal is much shorter than one from California. Prince Harry and Meghan Markle stayed at the CostaTerra Golf and Ocean Club on the Alentejo coast, south of Lisbon. Princess Eugenie has been splitting her time between London and Portugal as hubby Jack Brooksbank has been working for the private beach resort.
The head of the Alentejo Tourism Board Jose Santosy confirmed that Harry and Meghan had indeed stayed at the CostaTerra Golf and Ocean Club resort. He explained that the destination would be an appealing one for the couple, considering its, "gastronomy, nature, heritage and, of course, the comfort of the existing accommodation, but also the ability to guarantee discretion during their stay," as reported by the Daily Mail.
The resort is in the small town of Melides, with a population of only about 1,500. It's definitely a laid-back place with miles of pristine white sand beach, and it sounds like the perfect place to get away from it all for a romantic birthday celebration. The Duke and Duchess of Sussex were apparently seen getting on a flight on September 20 back to London, so it was probably a three-day vacation for just the two of them. As parents of two young kids, it was probably a much-appreciated break.